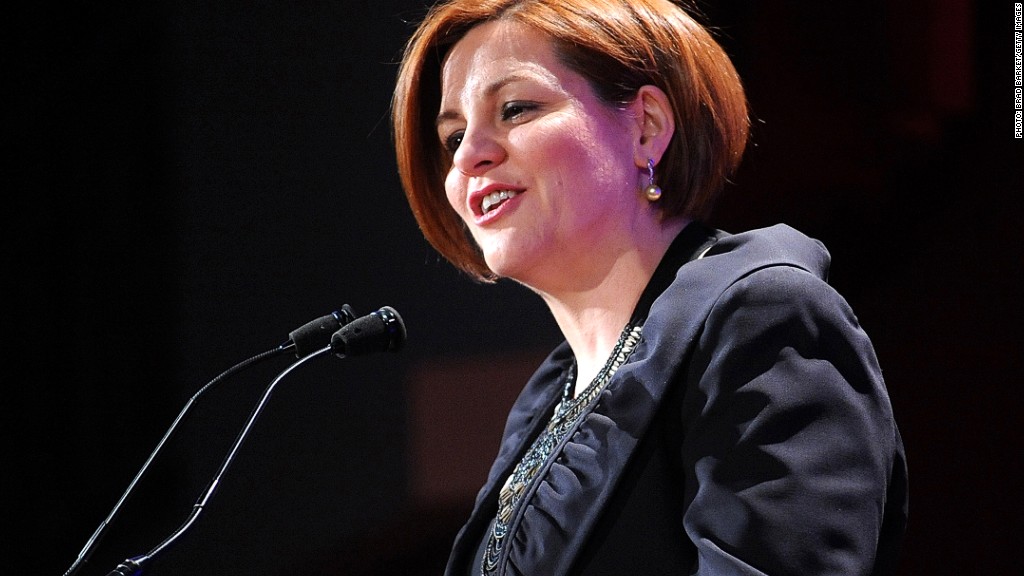 Child care is so expensive in New York City that City Council Speaker and mayoral frontrunner Christine Quinn is launching a loan program to help middle-class parents pay for daycare.
City Council Speaker Quinn unveiled a pilot program Monday to provide subsidized child care loans to families that she described as "middle class." Her office describes the plan as the first of its kind in the U.S.
Parents with children aged two to four will be able to receive loans of $11,000, at a 6% interest rate. Applicants must have an annual income of between $80,000 to $200,000, and a credit score of at least 620, according to Quinn's office. Their finances will be reviewed by financial counselors from the Neighborhood Trust Credit Union, which will administer the loans.
Related: Powerball jackpot reaches $400 million
In a press release detailing the plan, Quinn said that New York City has some of the highest child-care costs in the country. In Brooklyn, day care costs can cost $1,700 per month, while it can run as much as $2,300 a month in Manhattan.
The city's Administration for Children's Services already subsidizes child care for families below the poverty level, but there hasn't been a program to help middle class families until now.
A pilot version of the day care program will provide loans to 40 families in its first year.