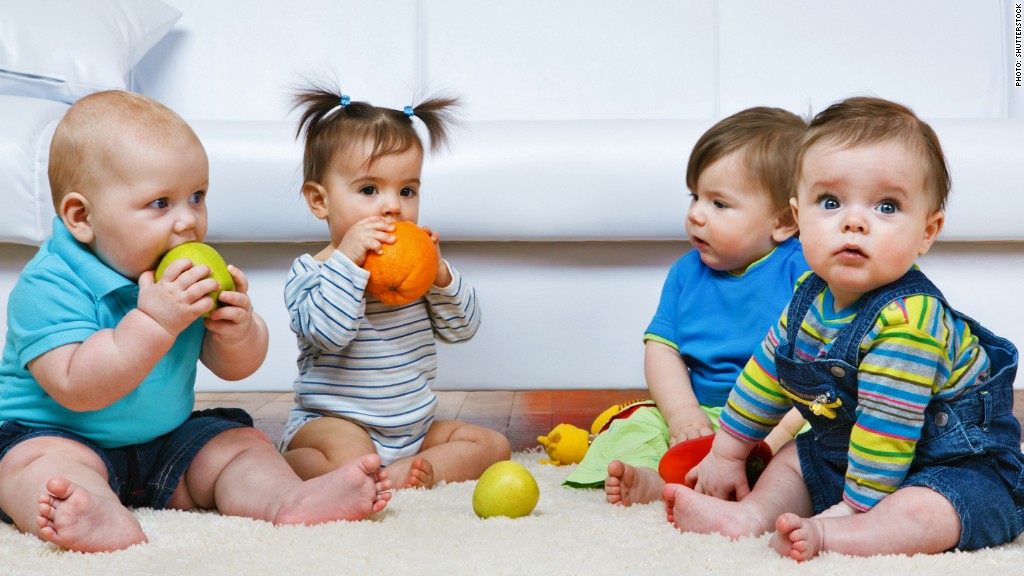 A bump in the British birth rate could give a boost to the economy for decades to come.
The latest official statistics show the U.K. had a baby boom in the 12 months to June 2012, with 813,200 new births registered, the largest number since 1972.
British births have been on the rise for the past 10 years. Last year's increase lifted the nation's population by 0.7% to nearly 64 million.
Vanessa Rossi, global economic adviser to Oxford Analytica, said the baby "boomlet" would provide an immediate lift to the economy, as it begins to recover from years of stagnation.
In particular, the housing market will benefit as parents buy new homes or move up the housing ladder, she said. Businesses that cater to babies, children and families should also see rising sales.
Related: How to tell your kid you're cutting him off
The rising number of births could also make the United Kingdom more powerful longer term by boosting the workforce.
"With an increasing population and economy, the U.K. could actually become the largest economy in Western Europe in the next 20 years," said Rossi, noting that other European countries tend to have much lower birth rates than the U.K.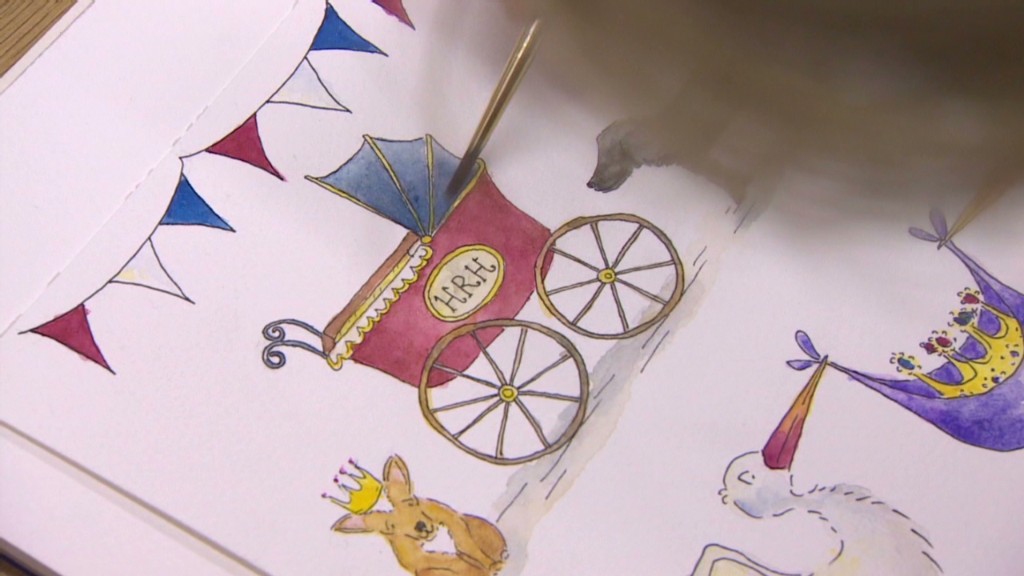 Germany is Europe's leading economy and has the biggest population, but statistics show it has a lower fertility rate than the U.K.
Carl Astorri, economic adviser to Ernst & Young, said rising birth rates should help the U.K. deal with the challenges of supporting an increasing number of over-65s in the population as life expectancy increases.
Related: Recovering U.K. opens gaps over Europe
Immigration also played a role in the overall population boost, accounting for 39% of the total 419,900 increase.
According to the data, there was a particular increase in immigration in the 23 to 33 year old category.
"You're boosting your potential growth rates by adding new workers," said Astorri. "You're boosting your productive capacity."
Other European countries such as Italy and Spain are experiencing much lower birth rates, a trend that could make it harder for them to emerge from long recessions.