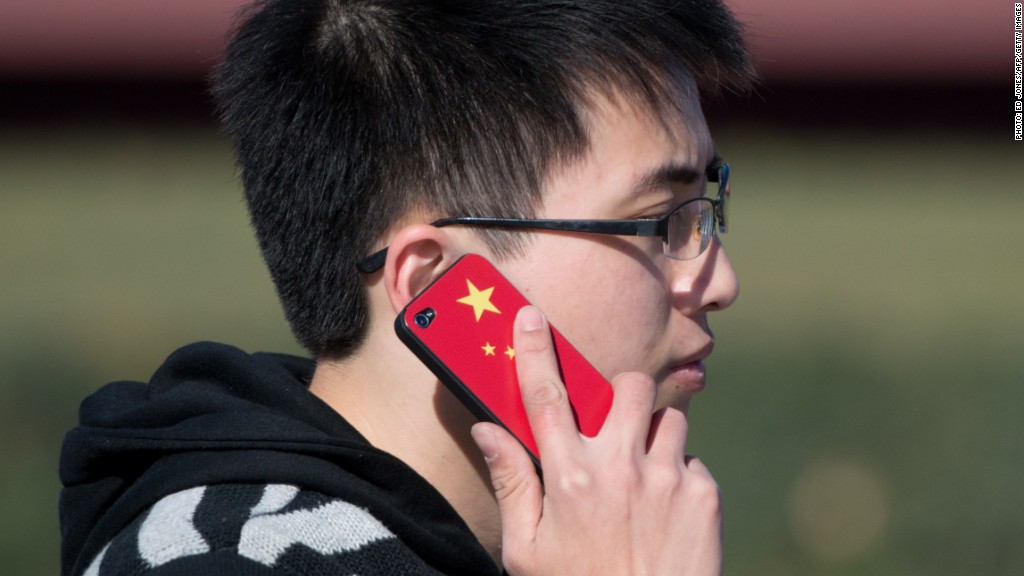 Chinese Internet and smartphone company Xiaomi has poached Google executive Hugo Barra to help fulfill its ambition to become a global player.
Barra, who was vice president of Google (GOOG) Android, announced his departure on his Google Plus account. He will take up his new post in October, Xiaomi CEO Lei Jun wrote in a Weibo post, China's version of Twitter.
Xiaomi, which operates a version of the Android mobile platform, is China's sixth-biggest smartphone company and is growing rapidly.
Barra's vast network of contacts will be an obvious asset and he'll also lend credibility to Xiaomi, said Rachel Lashford, vice president of analysis at research firm Canalys.
"The relationship is going to be pretty powerful for both of them, and obviously globally, in terms of helping Xiaomi to establish itself internationally," Lashford said.
Xiaomi is a little company -- literally, as its name means "little rice" -- with big dreams. Since starting up in 2010, the Beijing-based company has taken China by storm, offering affordable smartphones to consumers.
Last year, the company raked in $2 billion in revenue. And its China smartphone sales overtook Apple (AAPL) in the second quarter this year, according to Canalys. Xiaomi phones represented 5% of total shipments in China during that period, though it still lags Samsung (SSNLF), Lenovo (LNVGF), Yulong, ZTE and Huawei.
The fast-growing company is poised to grab a greater share of a market that could reach 740.5 billion yuan ($117.8 billion) by 2017, estimates research firm IDC.
And it's making waves. Xiaomi's latest offering, a low-cost smartphone called Hongmi (which means "red rice"), sold its entire first batch of 100,000 units within 90 seconds and it has orders for another 7.45 million.
Related story: China's Internet hit by biggest cyberattack in its history
Xiaomi founder and CEO Lei is often called China's Steve Jobs. It's an apt comparison -- Lei even dresses like Jobs, often donning black shirts and jeans.
And he's dedicated to the customer: "I always ask myself these two questions," Lei told Fortune earlier this year. "Can Xiaomi give the customer a great surprise? And can Xiaomi customers win praise for their recommendations to friends?"
Lei, who also sits on the board of Hong Kong-listed software firm Kingsoft as a non-executive director, is ranked by Forbes as one of China's wealthiest entrepreneurs, valued at $1.75 billion.
While Google hasn't yet announced a replacement for Barra, a spokeswoman said: "We wish Hugo Barra the best. We'll miss him at Google and we're excited that he is staying within the Android ecosystem."
In an odd twist, Barra recently ended a romantic relationship with a fellow Googler who is now dating company co-founder Sergey Brin, according to a source familiar with the matter. Brin has been living apart from his wife for several months.
Barra's decision to leave Google was unrelated to his former relationship, the source said. The details were reported earlier by AllThingsD.
CNNMoney's James O'Toole contributed reporting.