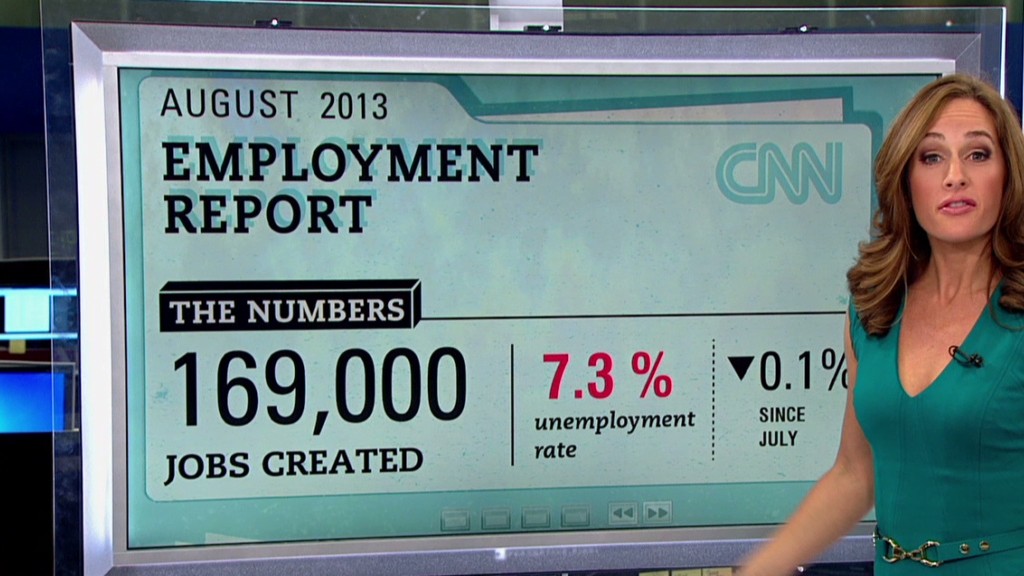 The number of workers who said they lost their job in August was the highest in nearly three years -- one of many concerns in a weak job report.
The Labor Department's August jobs report showed employers added 169,000 jobs in the month. But that's a net number that reflects the balance between those hired and those let go.
In the part of the separate report that surveys households, respondents are broken into three categories: "job losers," who lost a permanent job or had a temporary job come to an end; "job leavers" who quit a job; and "entrants," those entering the labor force for the first time or re-entering it to look for work.
There was a 208,000 increase in job losers in August, the biggest jump recorded since November 2010.
Related: Stuck in a part-time job
The number of job losers not on temporary layoffs had mostly been falling steadily since the start of 2010.
Employers have been hanging onto the workers they have, said labor economist Heidi Shierholz of the Economic Policy Institute, even if they weren't adding jobs at the pace she says the economy needs.
Related: A weak August jobs report
Economists say it's too soon to say this is a sign that the overall economy will start to shed jobs.
"Right now, it's a curiosity and not a good one," said Robert Brusca of FAO Economics. "It' s another sign of concern in this report."
The government report came a day after outplacement firm Challenger, Gray and Christmas reported a jump in layoff announcements during August. The 50,000 job cut announcements was up 33% from July. Not all those layoff announcements were implemented in August, though, so the Challenger report could indicate more job losses on the horizon.