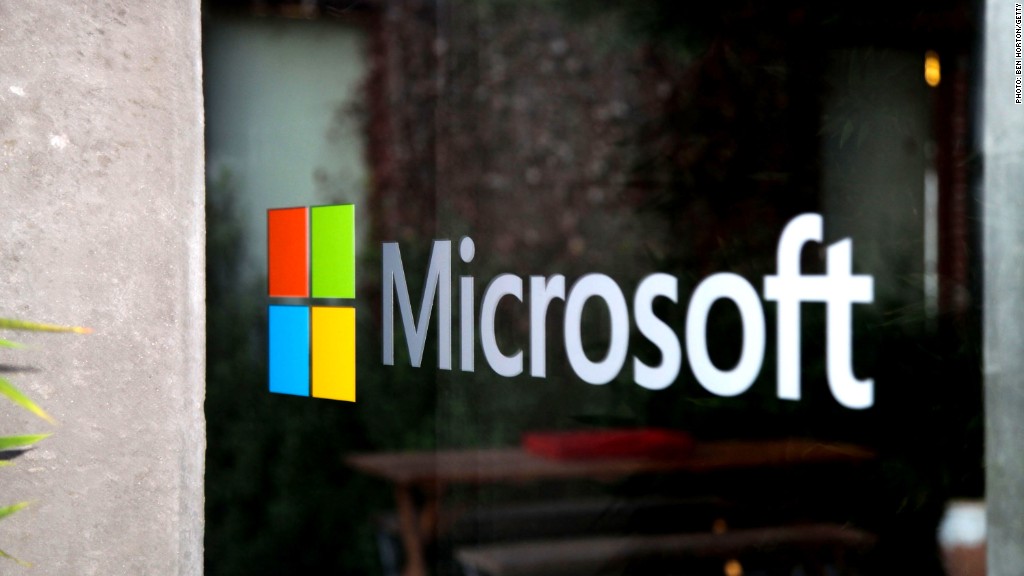 A top hedge fund manager said Tuesday that Microsoft has a business model that makes it a better company than Apple for the long-term.
Jeffrey Ubben of ValueAct made the comments at the Value Investing Conference in New York. Ubben's firm announced a $2 billion position in Microsoft (MSFT) earlier this year and is thought to be a driving force behind CEO Steve Ballmer's decision to retire as well as Microsoft's new stock buyback and dividend increase announced earlier Tuesday.
Ubben said he likes that Microsoft charges a lot of money, makes a lot of money, and has enterprise contracts that will last for years. He noted that Microsoft is "in the plumbing" of big corporations.
Related: Is Stephen Elop the next Microsoft CEO?
By contrast, companies like Apple (AAPL) and Samsung (SSNLF), which cater more to average consumers, have to keep churning out new products every few months even if changes are incremental.
"They have to run faster every year to keep up," he said.
Ubben conceded that Apple, which trades at 11 times 2014 earnings estimates, is fairly valued. But Microsoft, which trades at nearly 13 times 2014 profit forecasts, is still a better bargain, according to Ubben.
With activists circling both Microsoft and Apple, Microsoft made the first move to whittle down its cash hoard. The company announced a 22% increase in its dividend and a new $40 billion share repurchase Tuesday.
Carl Icahn, who recently invested in Apple, has been pushing its CEO Tim Cook to buy back more stock as well.
Related: The Microsoft CEO candidate no one is discussing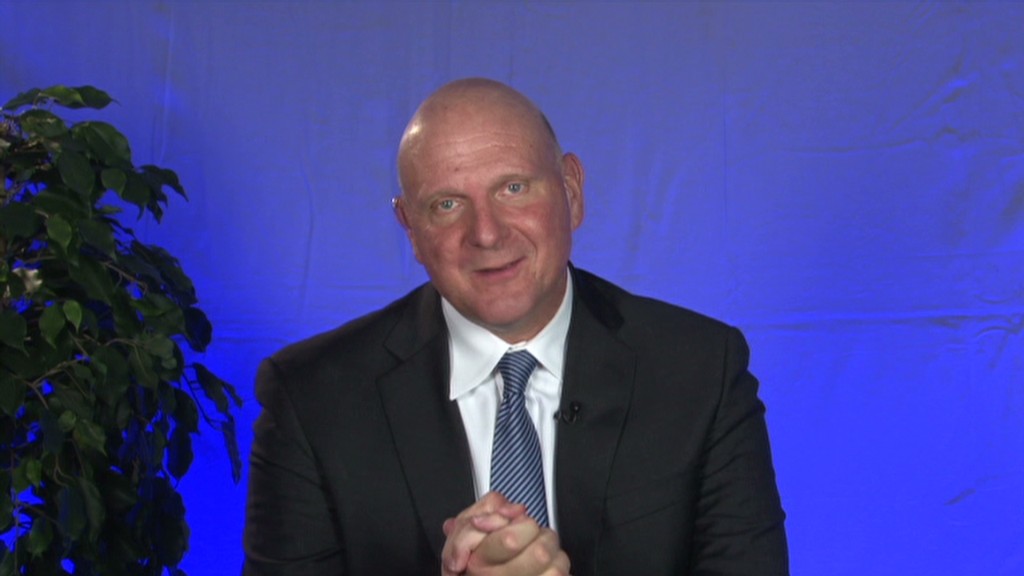 Ubben refused to discuss his stake in Microsoft in greater detail, saying his hedge fund and Microsoft "are in the middle of stuff."
ValueAct should play in even more active role in deciding what's next for the company. Microsoft offered a board seat to ValueAct president Mason Morfit in late August.
Microsoft's board has a busy few months ahead of it. The company needs to find a CEO to replace Ballmer and also figure out how to integrate the $7.2 billion acquisition of Nokia's (NOK) mobile device business.