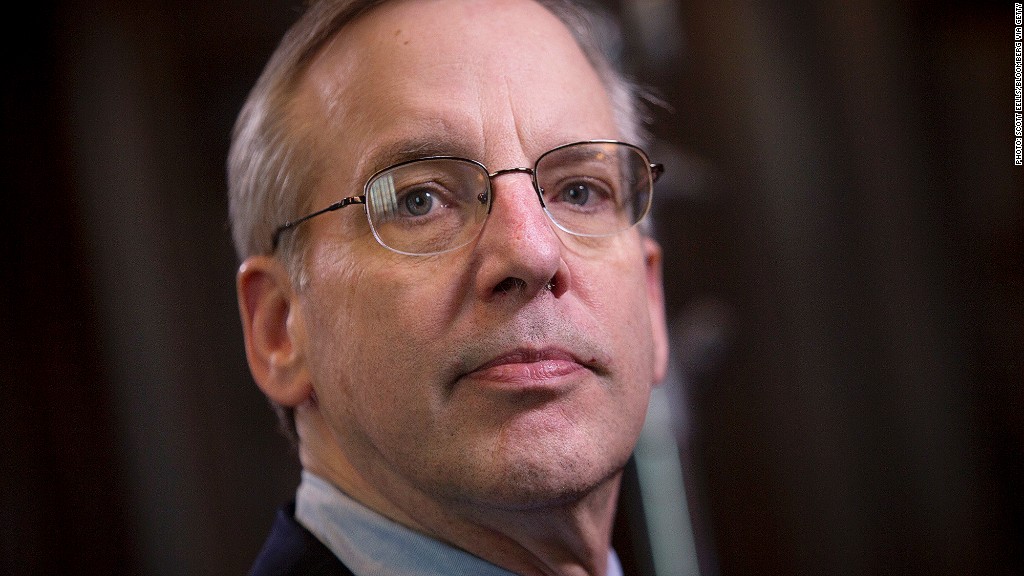 The economic recovery is still not strong enough to persuade New York Fed President William Dudley that it's time to cut back on the central bank's stimulus program.
In a speech Monday, Dudley listed several key risks in the months ahead: Rising mortgage rates already sapped some momentum out of the housing recovery, consumers and businesses are still hesitant to spend, international trade shows few signs of picking up, and the federal budget and debt ceiling debates in Congress certainly don't help.
Taken altogether, the outlook simply isn't good enough for the Fed to start winding down its bond-buying program, which currently entails buying $85 billion in Treasuries and mortgage-backed securities each month, Dudley said.
"I'd like to see economic news that makes me more confident that we will see continued improvement in the labor market," he said.
Related: Federal Reserve says no taper
Bad news about the economy is still good news for stocks though, because investors are eager for more Fed stimulus. A pullback had been widely expected at the most recent meeting. When the Fed made the decision last Wednesday not to "taper" its asset purchases, stocks rallied.
But some people, including one Fed official, questioned whether choosing to do nothing would hurt the Fed's credibility, after sending repeated signals that a taper was likely.
Richard Fisher, president of the Dallas Federal Reserve, said Monday that he strongly objected to the decision to stand pat. Fisher is not a voting member of this year's policymaking committee, though each Fed participant gets a say in the discussion.
In a speech, Fisher said he told Bernanke at last week's meeting that "doing nothing ... would increase uncertainty about the future conduct of policy and call the credibility of our communications into question," Fisher said he told Bernanke at the meeting.
"I believe that is exactly what has occurred, though I take no pleasure in saying so," Fisher added in his speech.
Related: Is the U.S. economy losing 'mojo?'
Fed officials have stressed that although they'll eventually start winding down the bond-buying program, they still plan to keep short-term interest rates near zero for the foreseeable future.
The Fed has said it's aiming for the unemployment rate to fall to 6.5% threshold before it will be ready to raise interest rates, but Dudley said Monday that the Fed may wait until it's even lower than that.
"It is still hard for those who are unemployed to find jobs," Dudley said, pointing to data that shows there are three unemployed workers per job opening.
"We might wait a long time after we breach the threshold before we begin to raise our federal funds rate target," he said.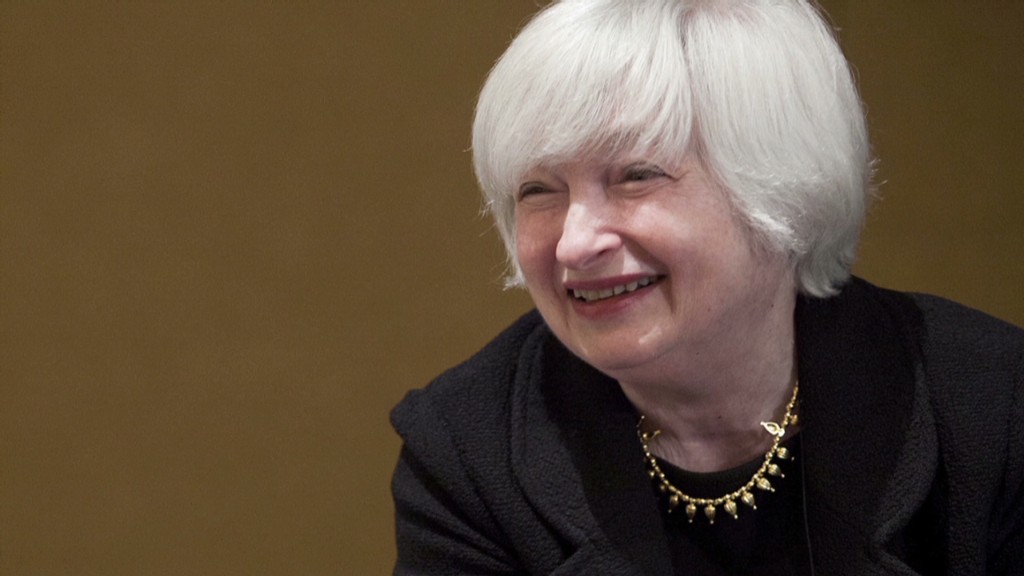 Dudley serves as vice chairman of the Federal Reserve's policymaking committee, and his views are considered closely aligned with Chairman Ben Bernanke and Vice Chair Janet Yellen.