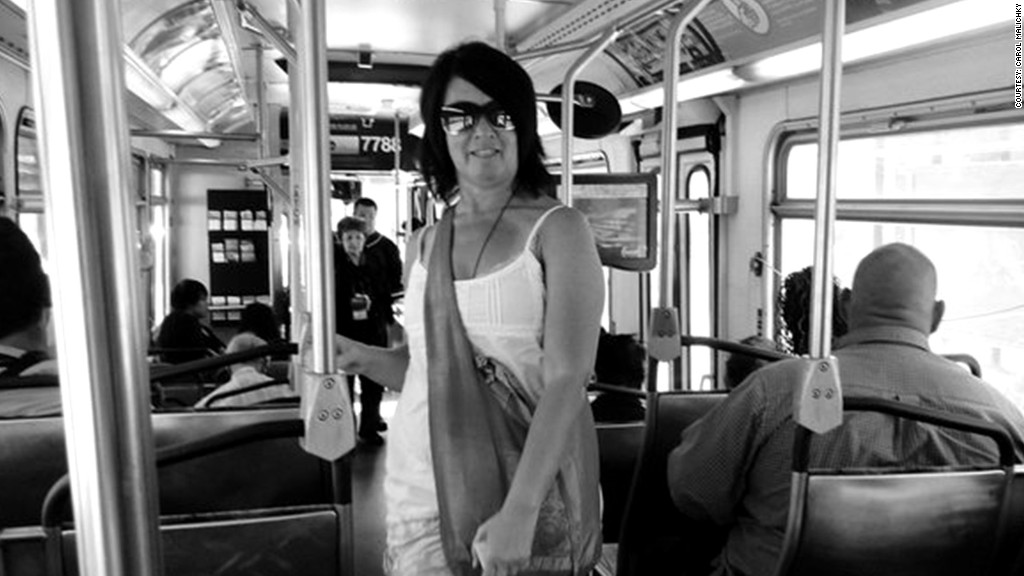 Faced with a computer glitch that delayed unemployment checks to more than 80,000 residents, the state of California will pay out all backlogged jobless claims, regardless of whether they are valid or not.
Staff at California's Employment Development Department had been working around the clock to manually process the claims, which have been piling up since the state switched to a new computer system over Labor Day weekend.
The pressure grew as desperate claimants had been jamming the agency's phone lines and filling its Facebook page with hundreds of complaints.
Related: The safety net failed me
Carol Malichky, 49, of Glendale, Calif. said she hasn't received five weeks of checks, totaling more than $1,000, and is at the point where she may not be able to pay rent next week. Christina Katcher, 46 of San Marcos, said she called EDD more than 400 times one day, just to get through to a real person.
Then late Tuesday, the head of California's state labor agency, Marty Morgenstern issued a letter directing the state's unemployment agency to pay out all backlogged claims as soon as possible, without even investigating their individual merit.
"Even with these actions and others, it is unlikely that the claims backlog will be reduced quickly enough to respond to the very real financial hardship now being experienced by too many of our residents relying on timely payment of their UI benefits," Morgenstern said in the letter. "Consequently, I am directing EDD to immediately begin the process of paying backlogged claims for continued UI benefits prior to a final determination of eligibility."
Undoubtedly, some people who are ineligible for benefits will end up receiving them anyway, and Morgenstern directed the EDD to try to recover those overpayments at a later date.
This means some people will receive a payment, but if they're later found to be ineligible, they'll be asked to pay it back to the state of California.
Why such desperate measures?
The EDD is short-staffed as a result of federal funding cuts. Whereas two years ago, the state had about 3,200 employees processing unemployment claims, it has cut more than a 1,000 of those positions since then.
The agency also recently upgraded its 30-year-old computer system with a new software program designed by Deloitte Consulting. The contract cost the state $62.4 million and aims to process new jobless claims more efficiently.
But the software had one key flaw: Some of the old records didn't transfer over to the new system correctly, and need to be processed by hand instead.
"This is not a system error or the result of a problem with the software developed by Deloitte," the company said in an emailed statement.
The company also said the problems represent a "small percentage of claimant accounts -- which is not unusual for new systems this large and complex."
Coincidentally, Massachusetts' unemployment agency also recently switched to Deloitte software in a contract valued at $46 million, and also encountered data conversion issues.