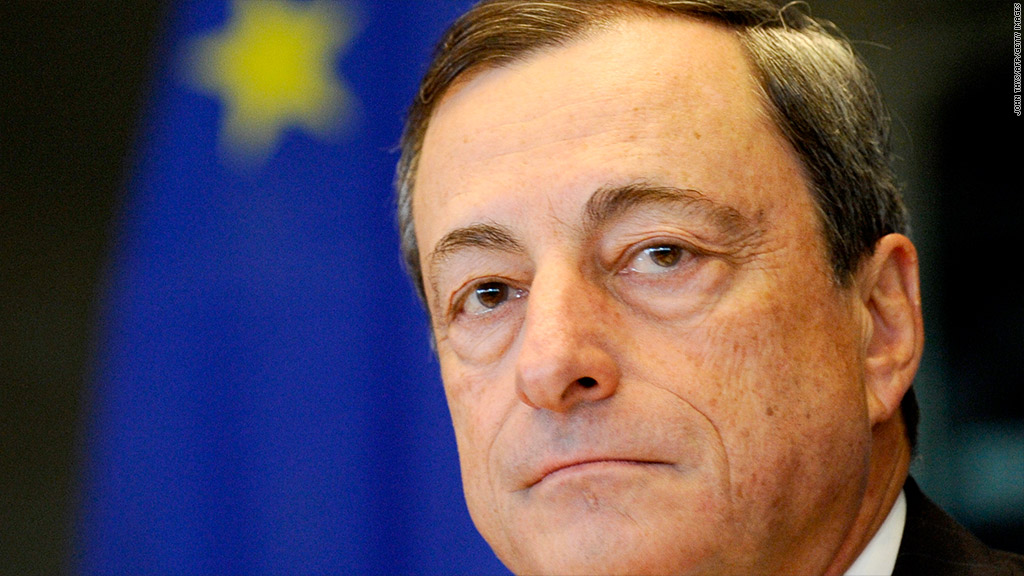 The European Central Bank said Wednesday it was ready to cut interest rates, or inject more cheap cash into the banking system, to prevent a fragile economic recovery from being blown off course.
The ECB kept its main interest rate unchanged at a record low of 0.5%. But the central bankers also discussed the possibility of a cut, given a range of threats: weak lending to households and firms, low inflation, and a strong euro exchange rate, which could weigh on exports.
"We view this recovery as weak, as fragile, as uneven," ECB president Mario Draghi told reporters.
"There was a discussion [about a rate cut] and some governors observed that improvements in the economy would not justify this discussion, but others believed the discussion was warranted," he said.
Eurozone GDP grew by 0.3% in the three months ended June 30, marking the first quarterly expansion in 18 months. And while business sentiment has improved further since then, the most recent readout of industrial production suggests growth may have weakened in the third quarter.
Related: Markets cheer as Italy crisis fades
Unemployment is stuck at a record high of 12% and inflation has fallen to 1.1%, way below the ECB's medium-term target level of "below, but close to 2%".
The euro is at eight-month highs against the dollar. It was given another boost Wednesday by news that Italy had averted the threat of snap elections, and the possibility that U.S. political gridlock may force the Federal Reserve to keep pumping money into the economy at full throttle.
Draghi said he didn't expect the U.S. to default -- a risk if it doesn't raise the limit on government borrowing later this month -- and believes the government shutdown will be short-lived.
"If it were to be protracted it would certainly be a risk for the U.S. and world recovery, so we have to have this present in our minds," he said.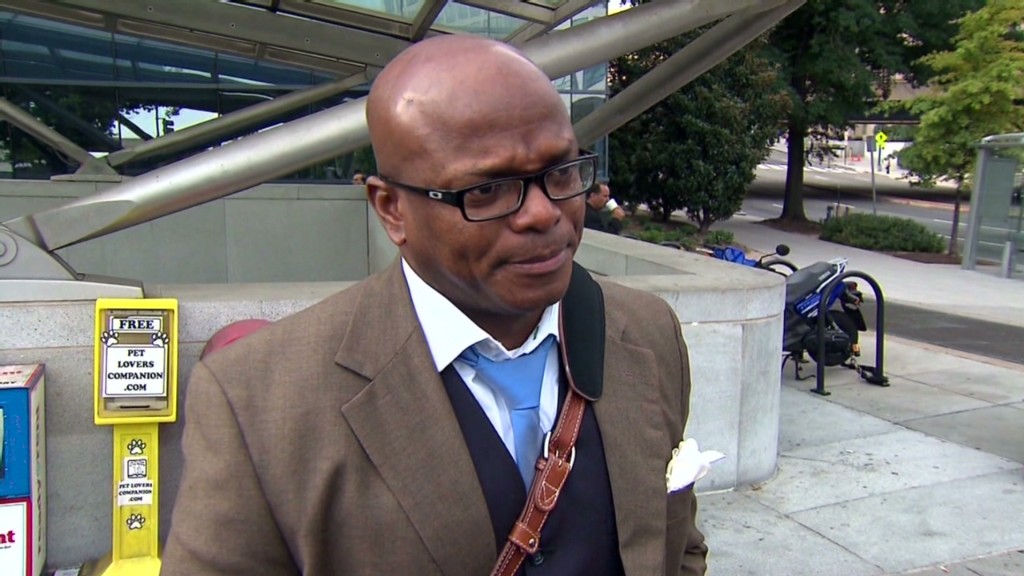 Draghi repeated previous guidance that interest rates would remain at current or lower levels for an extended period of time, but stressed there were other tools at the bank's disposal, and none were off the table.
Interbank lending rates remain higher than the ECB would like and lending to non-financial firms shrank further in August. Loans to households grew by 0.4%, but that rate has barely moved since the start of the year.
Some economists now expect the ECB to launch a third long-term refinancing operation, or LTRO, before the end of the year to provide more cheap funds to eurozone banks. It used LTROs twice during the credit crisis, and banks in distressed economies such as Greece, Italy, Spain and Ireland drew heavily on the facility.
"We have little doubt that the ECB will undertake a new LTRO," noted Howard Archer, chief European economist at IHS. "The only question seems to be when exactly it will do this and what time span will it be for."