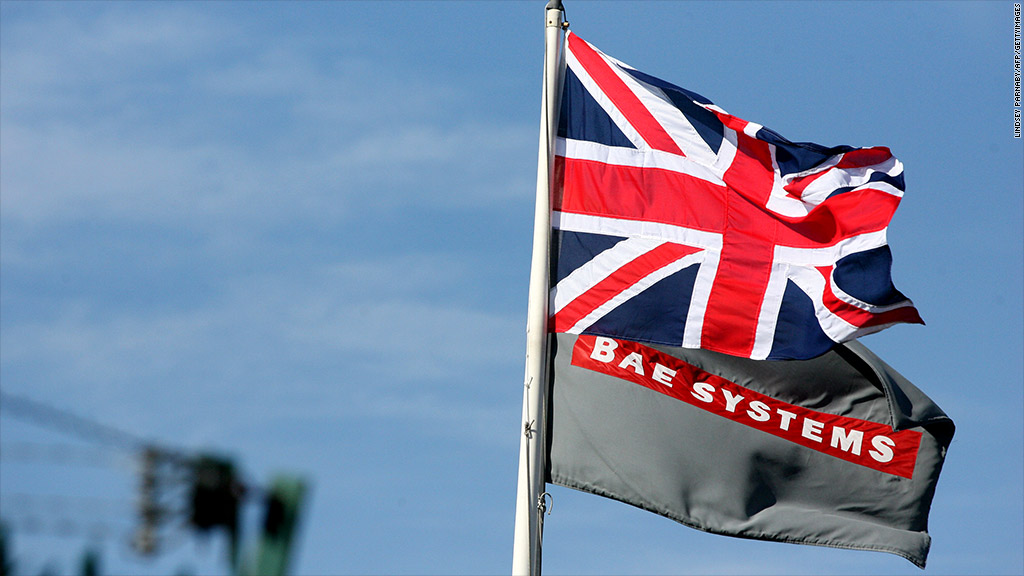 The ripple effect of the U.S. budget impasse has started to be felt offshore, with British defense giant BAE Systems warning a prolonged federal government shutdown will hurt earnings.
The shutdown hasn't had a material impact on the group's finances yet, but a "protracted" government closure would, the company said in a statement.
Around 1,200 BAE employees across its intelligence and security, and support solutions businesses have been temporarily directed not to report to work.
The U.S. federal government has been partially shut down for 10 days. BAE Systems (BAESF) is one of the first international companies to sound an alarm over the financial damage the Washington standoff over a new budget could cause.
Related: Shutdown furloughs set to spread to contractors
The shutdown has dealt a blow to other American government contractors. Companies including Lockheed Martin (LMT) and United Technologies (UTX) have seen shares slide and have had thousands of workers furloughed.
And last week, the National Defense Industrial Association wrote to lawmakers calling for an end to the government shutdown.
BAE employs about 35,000 people in the U.S., working on hundreds of contracts for the defense department. It derives about 40% of sales from America.
The shutdown comes at a time when BAE's U.S. operations are already under strain.
In its 2012 annual report, the company noted pressure from reduced activity in Iraq and Afghanistan, coupled with measures to reduce U.S. federal budget deficits.
Shares of BAE Systems (BAESF) slipped 0.2% in London trading, under-performing the FTSE 100, which gained 1.3%.