Looming large on investors' minds this week is the Oct. 17 deadline -- the date Treasury Secretary Jack Lew has warned could bring a U.S. default, absent Congressional action.
Such a scenario will be a reversal from the optimism of last week, when markets surged on hopes of a potential deal to avoid the debt ceiling and reopen the partially-shuttered federal government.
The Dow gained 1% last week, bolstered in part by a 320-point jump on Thursday, the index's largest point gain since December 2011. The S&P 500 also gained close to 1%, while the Nasdaq slipped slightly.
Both the Dow and the S&P are now above levels they were at when the government shutdown was triggered on Oct. 1.
Bond markets start Tuesday: Stock markets will be open on Monday, though the bond markets are closed for Columbus day.
Countdown to default: The exact day when U.S. revenue and cash on hand won't be enough to cover bills due is not certain. Lawmakers spent the weekend negotiating several plans, including a temporary increase to the nation's borrowing limit.
Related: Shutdown week 2: Still hurts
It's not just U.S. markets that are watching Washington closely. International Monetary Fund head Christine Lagarde noted in an interview with CNN that a U.S. default would hurt economies worldwide.
"I've just spent the last two days with representatives of about 188 countries around the world ... they are very anxious to see this crisis resolved, because they know it's going to impact their economy," she said.
Banks report earnings: Earnings season continues with several large banks reporting this week. Citigroup (C) is set to report on Tuesday, followed by Bank of America (BAC) on Wednesday, Goldman Sachs (FADXX) on Thursday and Morgan Stanley (AACXX) on Friday.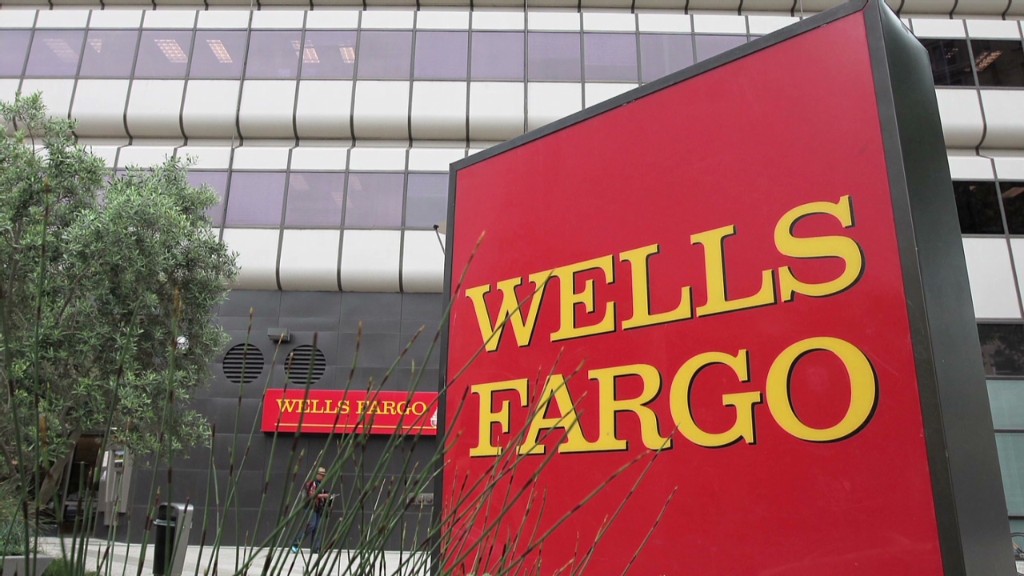 These reports follow JPMorgan Chase (JPM) and Wells Fargo (CBEAX)'s earnings. Both banks topped analysts' expectations. J.P. Morgan reported its first loss under CEO Jamie Dimon due to government fines, while Wells Fargo reported significant sales increases but warned its mortgage business was slowing.
Other corporate earnings: This week's earnings include bellwethers from several sectors. Tech giants Yahoo (YAHOY) and Intel (INTC) report Tuesday, as well as Johnson & Johnson (JNJ). Investors will get to parse results from American Express (AXP), IBM (IBMSY), Mattel (MAT) and PepsiCo (PEP) on Wednesday. Google (GOOG), Verizon (VZ), and Chipotle (CMG) report Thursday, followed by Honeywell (HON) and Schlumberger (SLB) on Friday.
Beige Book could hold clues: The Fed is set to release its Beige Book, the summary of anecdotal economic evidence, on Wednesday. Thanks to the government shutdown -- which prevented the release of a key jobs report and other data -- it could be among the only government-produced economic data available to for central bankers to chew on at its late-October meeting.
What we won't see: The Labor Department was supposed to release its Consumer Price Index report on Tuesday, but that report will be delayed because of the government shutdown. Investors will likely see initial jobless claims data on Thursday, because that data is largely prepared at the state level.