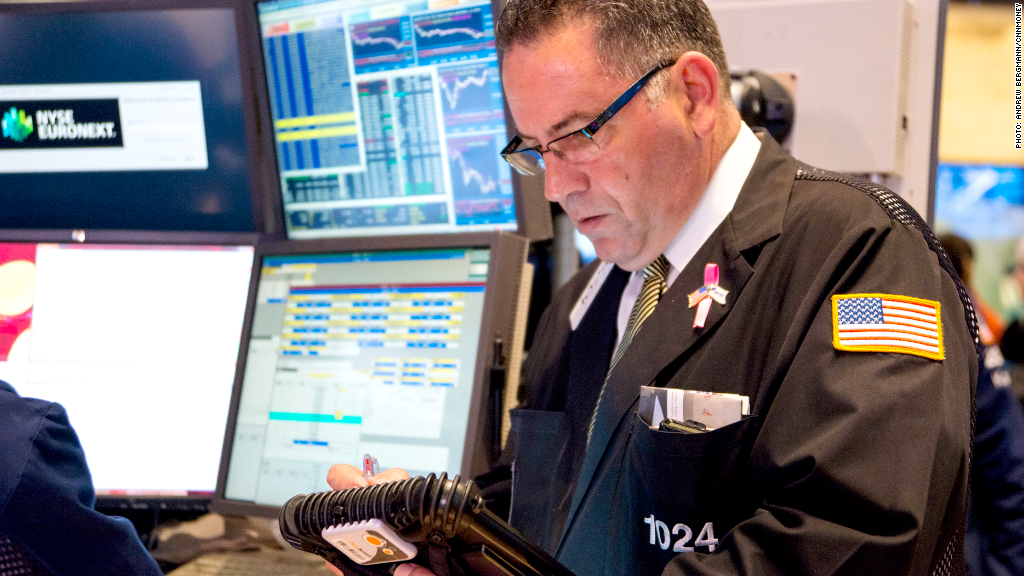 Economic data and the Federal Reserve will take center stage Wednesday as markets look for a reason to resume climbing higher.
U.S. stock futures were slightly higher.
The market is waiting for the release at 2 p.m. ET of the minutes from the Federal Reserve's most recent policy meeting.
DailyFX strategist Ilya Spika said that European markets, which often lead Wall Street, are "treading water as markets wait to see minutes from October's FOMC policy meeting."
Investors are looking for further evidence that the central bank will continue its stimulus program into 2014, extending the huge bond-buying spree that has supported the U.S. economic recovery and helped boost stock markets to record levels.
On Tuesday evening, chairman Ben Bernanke made a speech that indicated Fed support was likely to continue into 2014.
Related: Bernanke says the recent jobs reports were "disappointing"
On the economic front, retail sales for the month of October rose more than expected. Consumer prices were relatively flat for the month, a sign that inflation remains tame.
At 10 a.m., the National Association of Realtors will release its monthly report on existing home sales.
Related: Fear & Greed Index, still greedy
On the corporate side, retailer J.C. Penney (JCP) reported a decline in quarterly revenue and same-store sales and a steepening loss compared to the year-ago quarter. But shares rose in premarket trading over brightening hope for the retailer, which said that same-store sales pulled out of the gutter in October.
Deere & Co. (DJDEFDD), otherwise known as John Deere, reported that quarterly net income made significant gains, but worldwide sales in heavy equipment took a dive during the period. Shares rose in premarket trading.
Green Mountain Coffee Roasters (GMCR) is scheduled to report quarterly results in the afternoon.
Lowe's (LOW) reported a double-digit gain in quarterly profit, which Chief Executive Officer Robert Niblock attributed to the strengthening market for home improvement. But shares dipped in premarket trading.
Shares in JPMorgan Chase (JPM) were weak in premarket trading after the investment bank announced a $13 billion settlement with the U.S. Department of Justice over mortgage-backed securities sold ahead of the financial crisis.
Yahoo (YHOO) shares rose in premarket trading following the news on Tuesday that the company is boosting its stock buyback by another $5 billion.
Related: JPMorgan can deduct big chunk of $13 billion deal
U.S. stocks slipped Tuesday to just below record levels. The Dow Jones industrial average ended slightly lower after rising above 16,000 earlier in the day.
European markets were edging lower in morning trading and Asian markets ended with mixed results. Chinese indexes closed with gains though other key markets moved down.