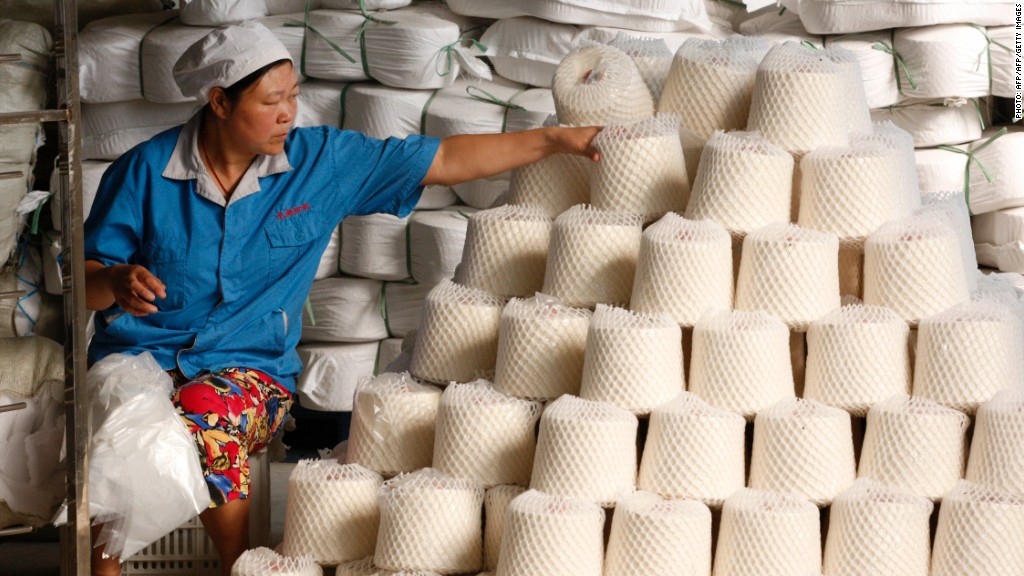 After months of steady progress and faster growth, China's factories have hit a minor speed bump.
HSBC said on Thursday that its "flash" measure of sentiment among manufacturing purchasing managers fell to 50.4 in November, the first decline in four months and a bigger drop than economists had anticipated.
The index is an early gauge of the health of the sector, which is seen as a bellwether for China's export-heavy economy. Any number above 50 indicates an expansion in manufacturing activity.
HSBC's China economist Hongbin Qu said that the results indicate "growth momentum softened a little" due to weakness in new export orders and slower restocking activities.
Still, he said, the reading is the second-highest measurement in the past seven months. A final reading for the month will be released in December.
Beijing is likely to closely monitor the manufacturing sector for any continued signs of weakness, which could complicate reform efforts.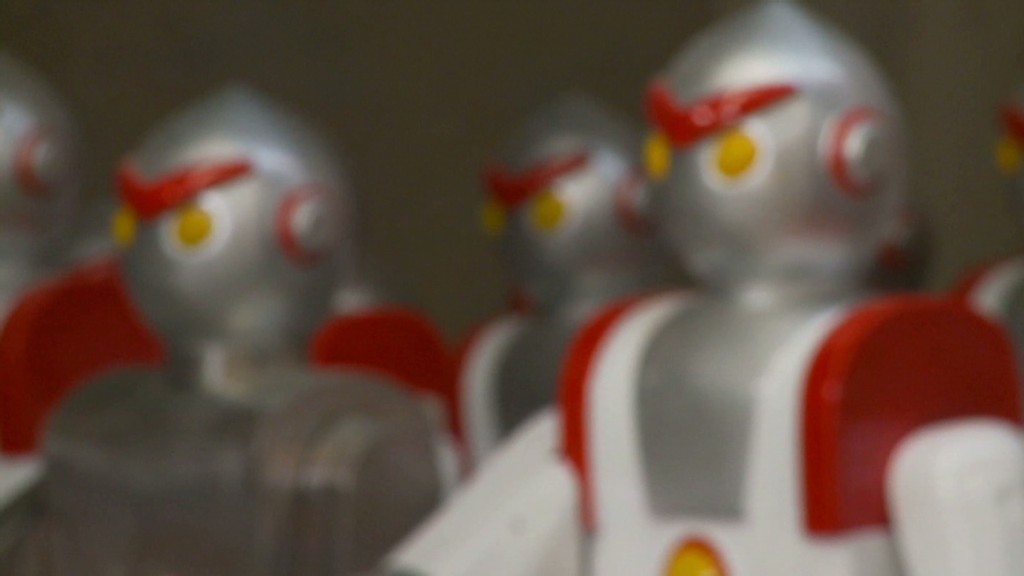 Party leaders wrapped up a four-day meeting in Beijing last week by announcing an agenda for reform that is aims to deliver results by 2020.
Related story: China cuts ribbon on free trade zone
Beijing's plan calls for opening its financial markets and promoting greater foreign investment. The leadership also hinted at changes in how companies file for stock market listings, the introduction of a bank deposit insurance scheme and an acceleration of interest rate liberalization. The roadmap seeks to roll back government control of state-owned enterprises and allow for greater competition with private firms.
Still, some questions remain. Although the plan was more detailed than analysts expected, it was silent on other looming issues including a rise in local government debt.
Related story: Asia stumble a major risk for global economy
Putting the plan into action could also prove to be rather difficult. The country's consensus-driven approach to policymaking could make for slow progress in translating the principles adopted at last week's meeting into real change for private companies, consumers and foreign investors.
And while the one-party system might avoid Washington-style gridlock, reformers still need to get regional and local governments on their side and convince party conservatives that change is for the better.