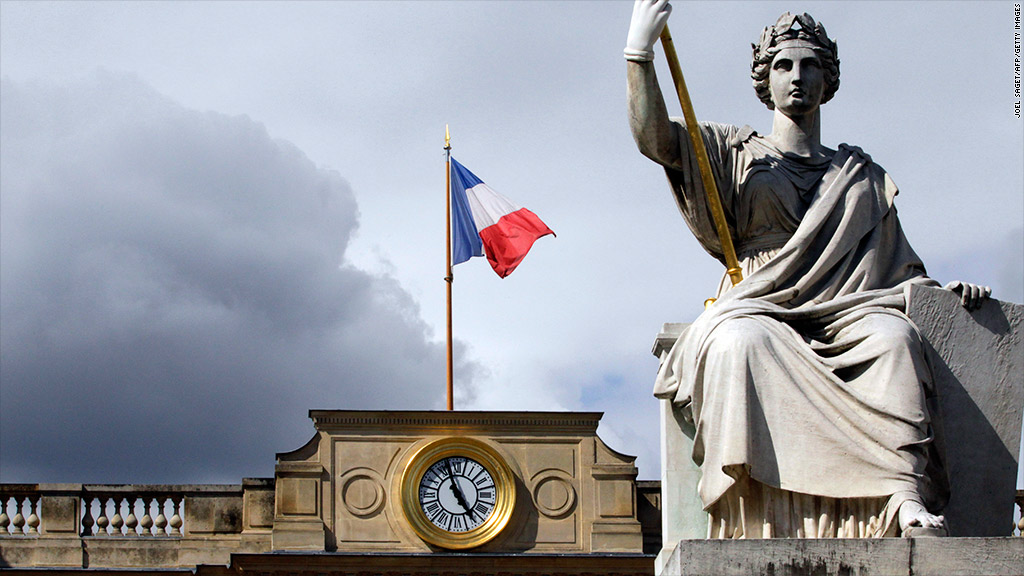 A deepening slowdown in France has rekindled fears that Europe's second-largest economy could slip back into recession.
Data out Thursday also revealed the country is acting as a brake on the region's already frail recovery.
This month's preliminary reading of sentiment among purchasing managers revealed a sharper slowdown in France than economists were expecting.
Manufacturing activity fell to a six-month low of 47.8 in November, down from 49.1 a month earlier. Services activity dropped to 48.8, from 50.9.
Both indexes now sit below the 50-level that separates growth from contraction.
Related: Eurozone recovery fades as growth stalls
It comes on the back of data showing France's economy contracted in the third quarter. Together, the figures provide a worrying assessment of the country's ability to compete at a time of subdued global growth and a strong euro.
President Francois Hollande, who was elected a year ago after campaigning to put growth before austerity and introduce higher taxes on the rich, has seen his approval ratings fall sharply as unemployment continues to climb.
He has been urged by his European partners and international institutions to be bolder with his economic reforms.
Ratings agency S&P downgraded France this month on fears the government will be unable to restore the economy's competitiveness.
Related: 75% tax will "kill" French soccer
The survey readings also point to a loss of momentum in the fragile European recovery after an 18-month recession ended earlier this year.
France's lackluster performance dragged down the headline eurozone purchasing managers' index to 51.5 in November, from 51.9 a month earlier.
That was despite a strong showing from Germany, marking a widening gulf in the health of the region's two largest economies.
Figures released last week revealed growth in the 17-nation eurozone is cooling. The region grew just 0.1% in the third quarter, down from 0.3% in the second.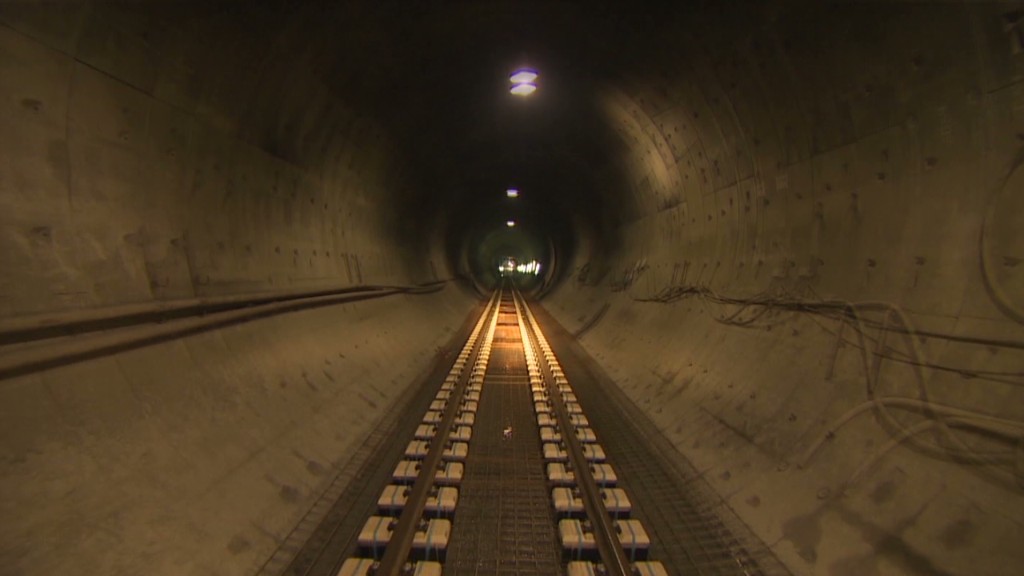 The European Central Bank cut interest rates to a new record low earlier this month in an attempt to prevent the region slipping into deflation and stagnation.
"While the eurozone is unlikely to relapse back into recession, recovery will remain tortuously slow," IHS Europe chief economist Howard Archer said.