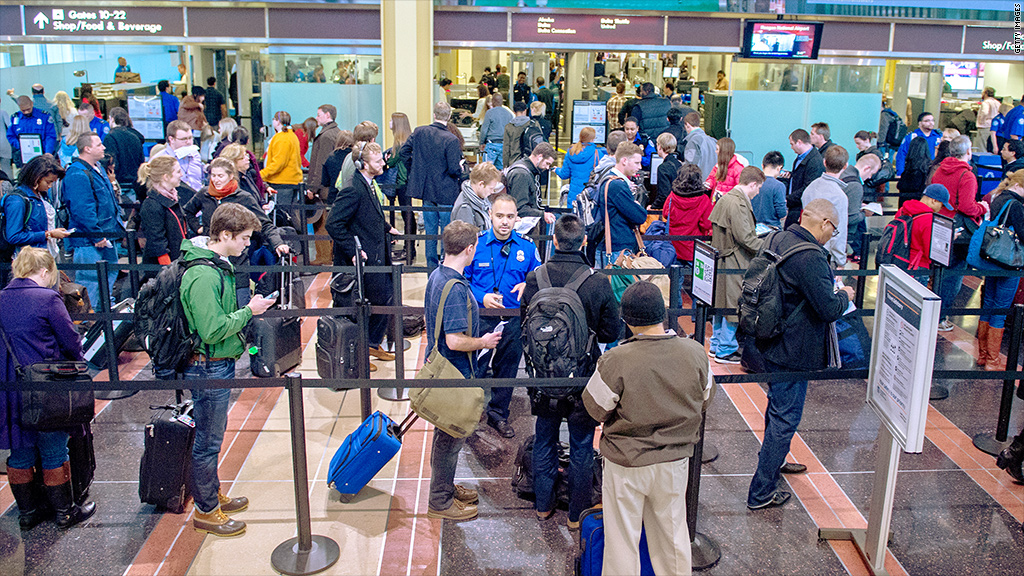 People who fly may see slightly higher airline ticket prices next summer if Congress approves the bipartisan budget deal struck by congressional leaders.
The deal, announced Tuesday evening and pending congressional approval, would raise the passenger security fee that helps fund airport security efforts by the Transportation Security Administration.
Airline advocates have been arguing that an increase in the security fee to reduce deficits would do nothing to strengthen airport security or speed up long security lines.
Right now the passenger security fee per ticket is $2.50 for each leg of a trip. The total fee to get to a destination, however, is capped at $5.
If you book a nonstop roundtrip to Chicago, you pay $2.50 on the way there and $2.50 on the way back. If you booked flights with stopovers each way, you'd pay $5 to get there and $5 to return home.
Starting July 1, 2014, the security fee would be set at a flat $5.60 each way, to and from your destination. That would more than double the fee for people who fly nonstop -- $11.20 roundtrip vs. $5 now. But it would raise the fee by only 60 cents each way for fliers who make stopovers.
Related: Airlines rake in $27 billion in customer fees
Airlines for America, a trade group that has been lobbying hard against the increase, was not happy with the proposal.
"[A]irlines and our customers are already overtaxed, and we are disappointed that fees on air travel were increased, and believe those higher taxes will impact demand, jobs and our economy," the group said in a statement.
Earlier this month, one of the group's spokesmen said it wasn't clear how much of any increase would be passed on to travelers.
"Each airline will take a different approach. It will manifest [either] as the passenger pays, the airline pays or a little bit of both," said Sean Kennedy, senior vice president for global government affairs at A4A.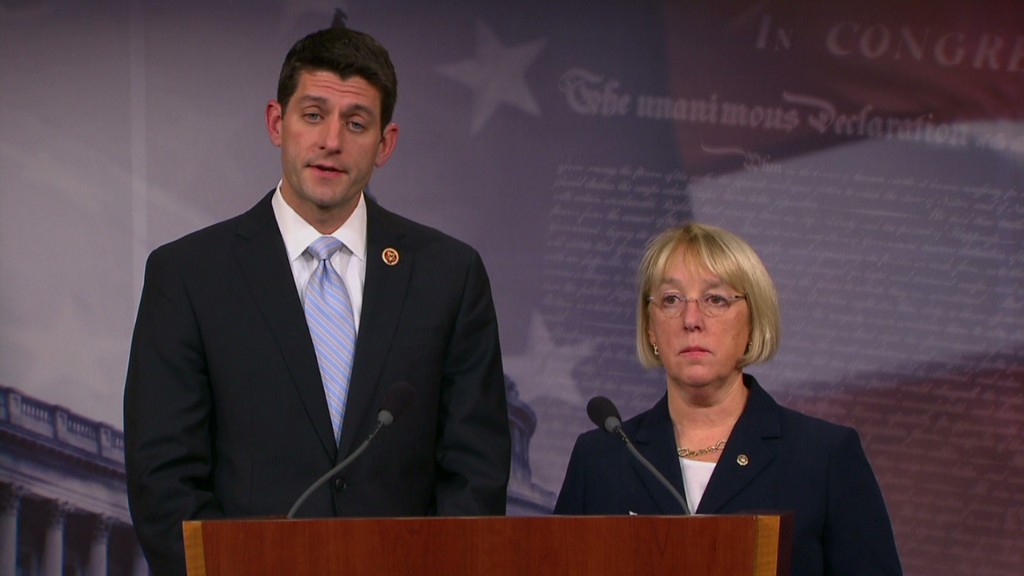 CNN has calls into major U.S. airlines to see what approach they might take. United (UAL), Southwest Airlines (LUV) and American Airlines (AAL) declined to comment, referring to A4A's statement.
In the meantime, JetBlue (JBLU)said in a blog post last week that a fee hike "will definitely drive up the cost of your air travel."
The proposal could raise $13.4 billion over the next decade, according to estimates released Wednesday by the Congressional Budget Office.
--CNN's Amanda Hobor, Jennifer Sholar and Zain Asher contributed to this report.