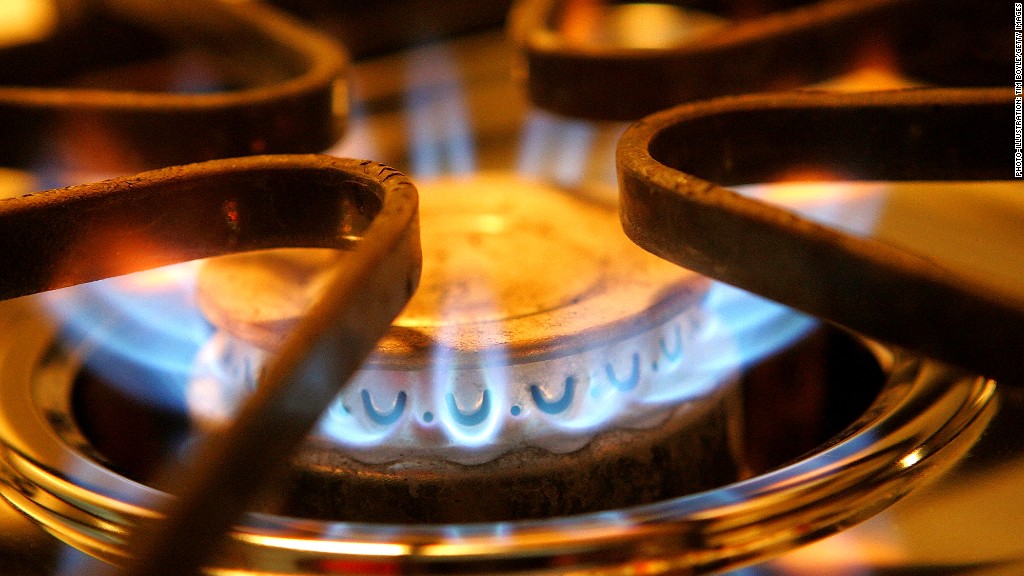 Natural gas prices surged and demand reached an all-time high Tuesday as the coldest weather in decades descended upon much of the United States.
Prices for certain natural gas contracts -- mainly gas delivered the same day or the next day -- saw the biggest increases. Prices for one contract in New York reached $99 per million British thermal units Monday -- up from a normal winter price that usually hovers in the high teens or low $20s.
"This is record demand, and I'm quite sure nobody saw this coming," said Samantha Santa Maria, a managing editor at the commodity research firm Platts. "I think a lot of people were caught short."
Natural gas is purchased by gas distribution companies, which in turn sell it to residential consumers for cooking or to heat homes. About half the homes in America are heated with natural gas.
Gas is also purchased by utilities to produce electricity, and by other industries.
Related: The push to export U.S. oil
Fortunately for residential consumers, most gas purchased in America is done via longer term futures contracts. Those prices tend to be more stable and lower. This week, the benchmark futures price for natural gas delivered next month was little changed from the week before.
"Natural gas suppliers tend to hedge their price exposure in advance, so they can minimize the amount of gas they have to buy at these elevated prices, and the cost that has to be passed on," said John Demopoulos, a New York-based analyst at Argus Media, a commodity research firm.
A spokeswoman for the main gas utility in the New York metro area, National Grid (NGG), said consumers should not see any increase in their bills thanks to hedging by the firm.
Even by Tuesday the day ahead prices in New York were moderating as traders looked forward to warmer weather forecast for the end of the week, said Santa Maria.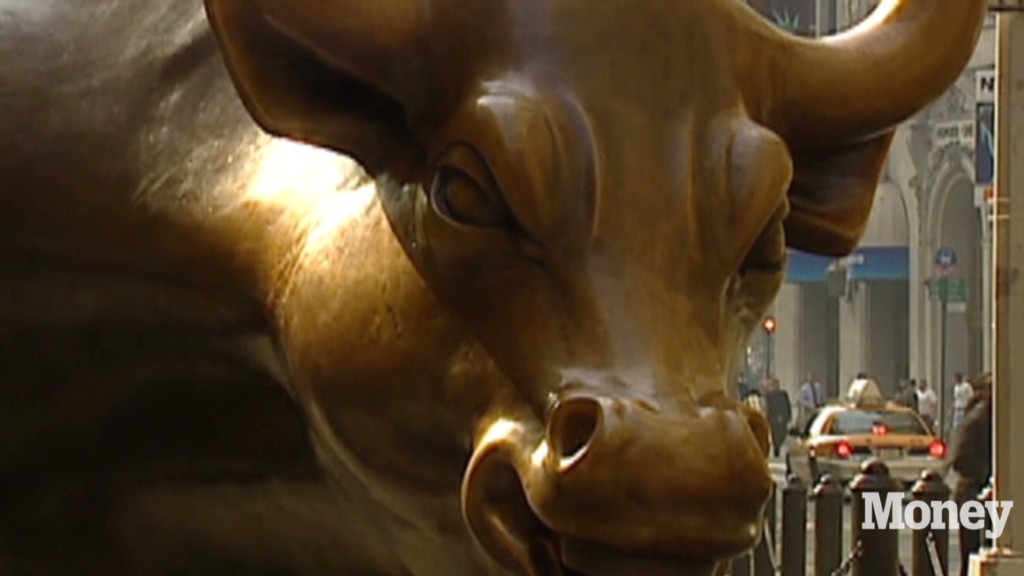 The United States has seen a boom in natural gas production over the last several years as fracking and other technologies have unlocked previously inaccessible supplies. As a result, long term future prices are about third of what they were a decade ago, and utilities and other industries are increasingly turning to the fuel as a replacement for coal.