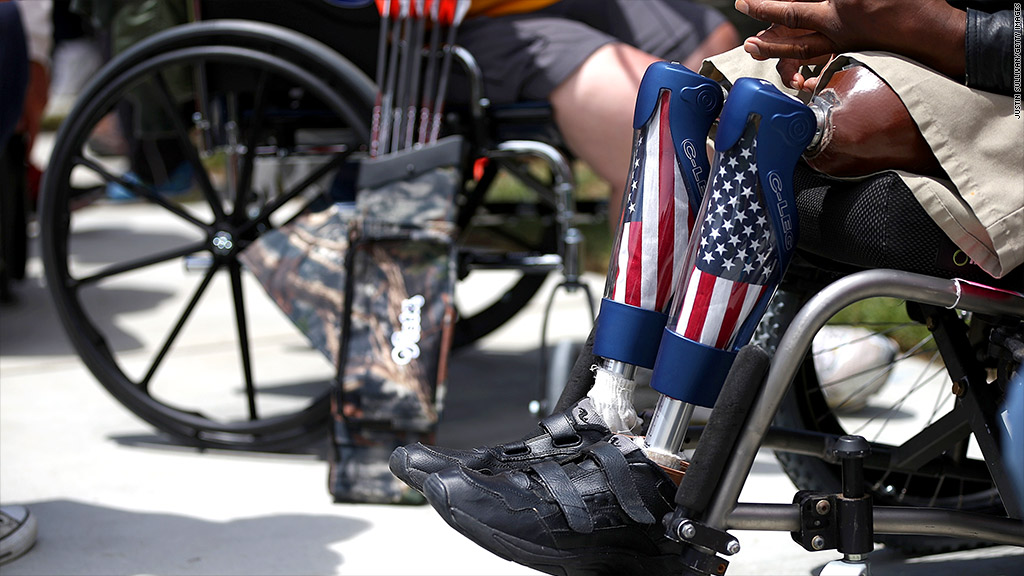 Disabled veterans will get a pass from military pension cuts in a bipartisan budget deal expected to pass Congress later this week.
Budget chiefs released details late Monday of a $1 trillion spending deal, which includes a "fix" to help military retirees with medical disabilities and some military widows.
Last month, Congress agreed to trim a full percentage point from cost-of-living raises for military retirees starting in 2015, yielding $6.3 billion in savings. Later, lawmakers said they never intended to hurt disabled veterans or surviving families.
The latest budget deal carves out $600 million to "ensure disabled veterans and surviving families receive the full benefits they are due," according to budget chief Rep. Hal Rogers' statement.
Related: Congressional leaders back $1 trillion spending bill
Military advocates are still outraged, because the vast majority of veterans will still lose some pension benefits.
"That's probably the most egregious part of a very egregious provision," said Army Col. Michael Barron, who retired four years ago, after 30 years of service. He was deployed to Iraq during both wars and also faces a cut.
"We want them to remove the entire provision, not just one teeny component of it," said Barron, who is also deputy director of government relations for the Military Officers Association of America.
Related: 2.3 million children have a parent unemployed for six months or more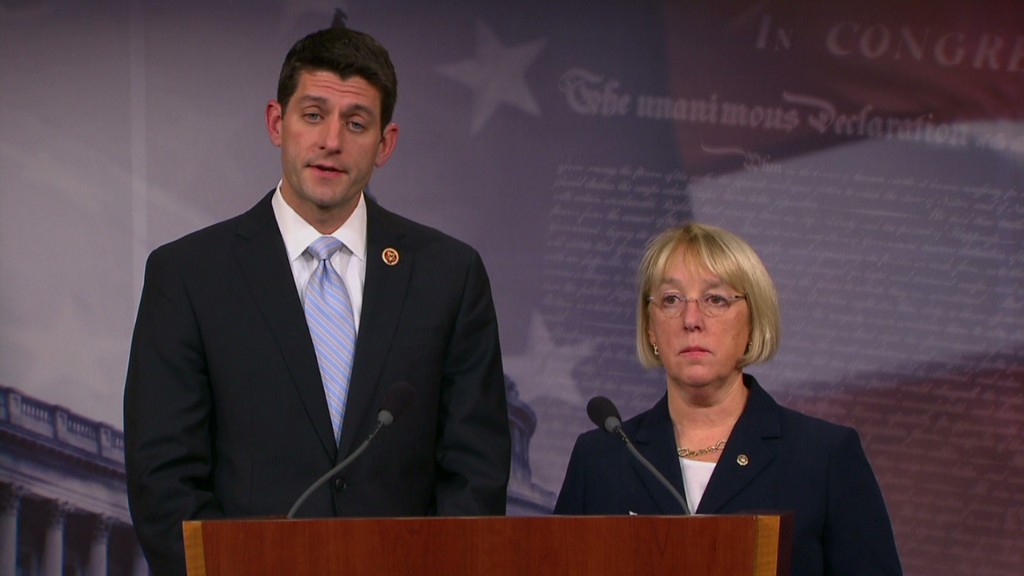 Most military retirees are a lot younger than private sector retirees. They enlist in their 20's and retire in their 40's. Very few stay on until they reach 62 -- those who may be lucky enough to escape major injuries at war, or rose to higher echelons in the military system.
When compounded, the 1 percentage point cut could result in much more than a 20% reduction in retiree pensions over 20 years.
The average cut in pension payouts, including compounding interest, for a retiring Army Sergeant first class, would be about $3,700 each year, according to the Military Officers Association of America. Over 20 years, the total losses could balloon to more than $80,000.
Military retirees continue to lobby hard to reinstate cost-of-living increases for all. They have the support of a key group of eight Senate Republicans.
The lawmakers might be able to repeal the military cuts in exchange for a deal with Democrats on extending jobless benefits extended for the long-term unemployed. For now, negotiations continue.
-- CNN's Lisa Desjardins contributed to this report.