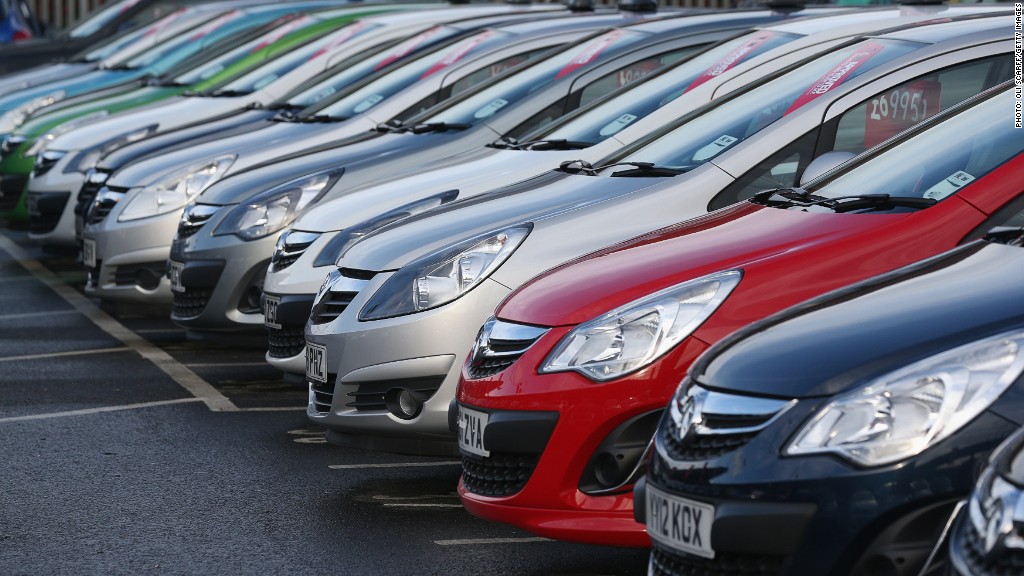 Sales of new cars in Europe fell for a sixth straight year in 2013, despite some strength returning to the market in December, as a sluggish economic recovery put a brake on spending.
Data released by the European Automobile Manufacturers Association on Thursday showed 11.9 million new vehicles were registered in 2013, a 1.7% decline on the previous year.
That makes 2013 the worst year in volume terms since 1995.
Related: Eurozone unemployment at 12%, while U.S. improves
Hopes of a rebound were buoyed in December as registrations jumped 13.3%.
But the pickup wasn't enough to offset weak registrations in the first 11 months of the year, and sales by country reflected the region's uneven recovery.
Demand for new vehicles in Germany, France and Italy fell in 2013.
By contrast, registrations in the United Kingdom jumped nearly 11%. The U.K. pulled back from the brink of a triple-dip recession last year to become one of Europe's best performing economies. New car sales in Spain also improved.
Car sales in Europe are likely to rise in 2014 but the crisis will be felt for a long time to come, said IHS automotive analyst Carlos Da Silva.
The mature market for new cars will see only limited growth, he noted, as austerity and growing environmental awareness dampens buying.
"The recovery road might be very slow and staggered," he said.
Related: Cool cars from the Detroit auto show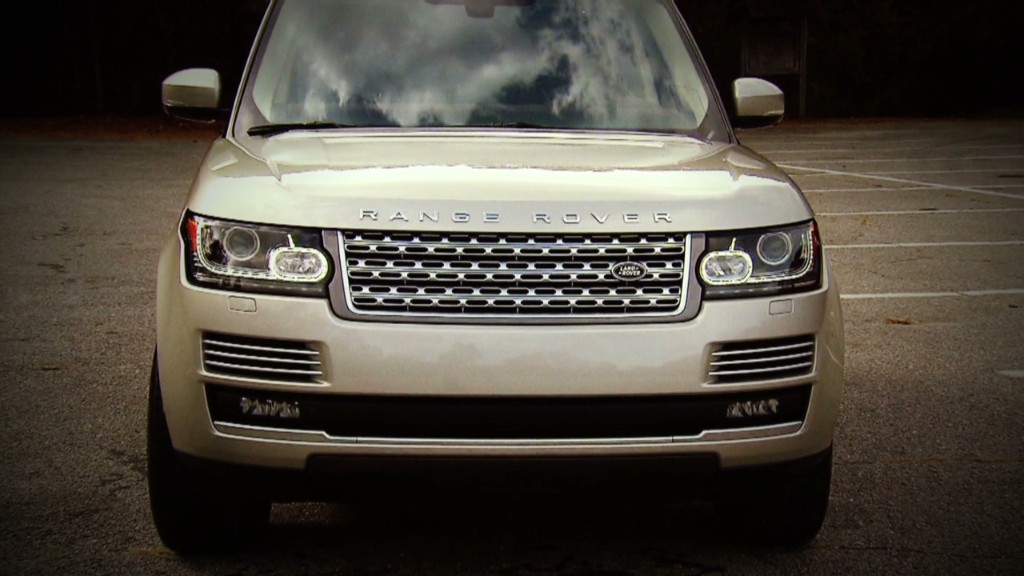 The figures also reflected a mixed performance by car makers. For the year, France's PSA Group (PEUGY), maker of Peugeot and Citroen models, was the worst performer with an 8.9% drop in registrations. Fiat Group (FIATY) recorded a 6.9% decline.
Japanese automakers fared better. Mazda (MZDAF) posted the biggest annual rise in registrations with a 16.7% pop in 2013, while Mitsubishi Motors (MMTOF) climbed 7.5%. Jaguar Land Rover sales were up nearly 10%.