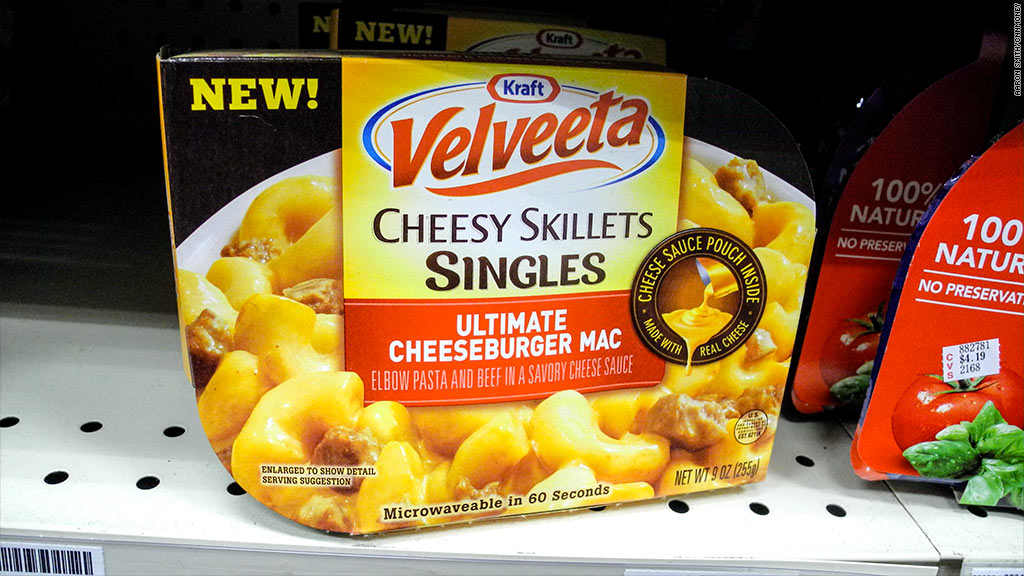 Truitt Brothers is recalling more than a million pounds of a Kraft Velveeta product for failing to identify soy as an ingredient, the U.S. government announced on Monday.
The U.S. Department of Agriculture's Food Safety and Inspection Service said that manufacturer Truitt Brothers is recalling 1.77 million pounds of Kraft (KRFT)Velveeta Cheesy Skillets Singles - Ultimate Cheeseburger Mac. The macaroni and cheese product contains pasta and ground beef.
Some of the labels do not mention the presence of hydrolyzed soy protein and dried soy sauce, which are allergens.
"The inaccurate labeling is the only thing wrong with the product," said Kraft Foods spokeswoman Joyce Hodel. "If an individual has no allergies or sensitivities to soy, then the product is perfectly safe to consume."
Related: Possible Velveeta shortage looms
The recall applies to food with a sale date from March 2, 2014 to October 23, 2014.
It does not apply to other Kraft or Velveeta products, according to the government.