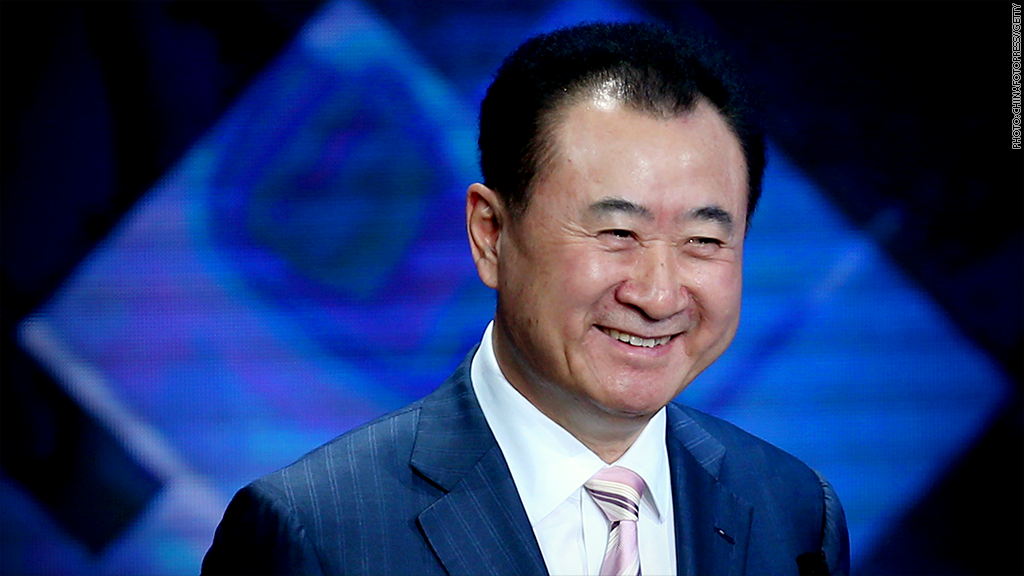 China's richest man, Wang Jianlin, says he's looking to do more deals in the U.K., noting it's much easier to do business with the British than the Americans.
Wang's massive conglomerate, Dalian Wanda Group, has been increasingly expanding outside of China, announcing a $1.6 billion deal in June to buy the British yacht maker Sunseeker, which crafts vessels for James Bond films. The firm also announced plans to develop a five-star hotel and apartment complex in a prime London location.
In 2012, Wanda bought American cinema chain AMC Entertainment Holdings (AMC) in a $2.6 billion deal.
Now that he's completed a few blockbuster deals, the billionaire said the U.S. is a good place for business, but it's not open enough.
"If we compare [the United States and the European Union], the U.S. is more open than the EU," he said. "But the U.K. is the most open."
Related: China's $8 billion plan to rival Hollywood
Wang, who was speaking at the World Economic Forum in Davos, Switzerland, said he will be increasing his investments in the U.K.
This comes as British politicians aim to improve trade relations with the country of 1.4 billion people.
In late 2013, the British Prime Minister David Cameron went on a trade mission to China, resulting in over £5.6 billion ($9.3 billion) in trade deals between the two countries.
"We are determined to do all we can to throw open the door for British companies to benefit from China's vast and varied markets," said Cameron when the deals were announced.
Related: China's new richest man worth $22 billion
But Wang isn't solely focused on international growth.
In late September, his company announced it was investing $8.2 billion to develop a massive entertainment complex in the Chinese city of Qingdao. The facilities will boast film and television studios, theme parks and hotels.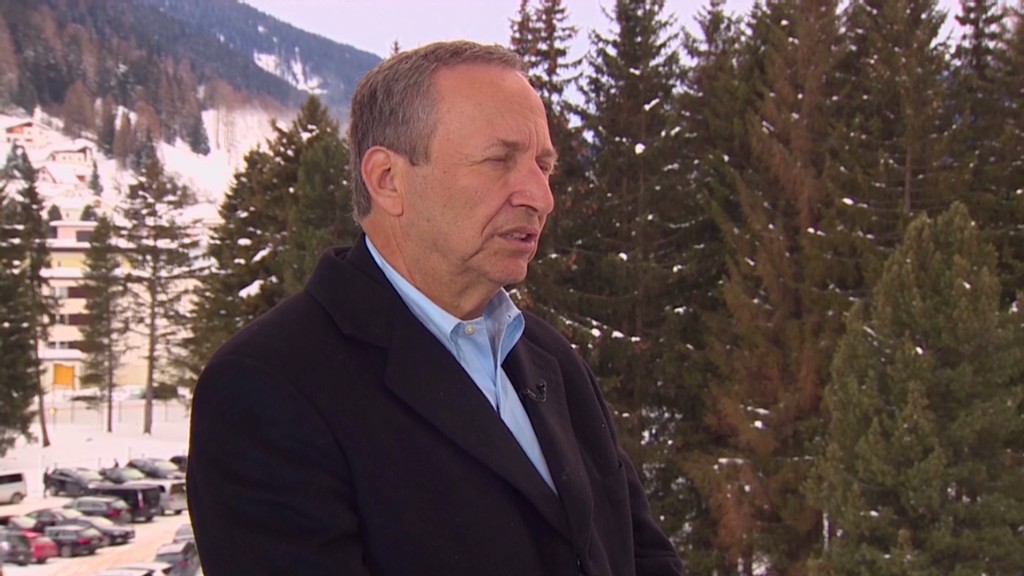 In September, a report pegged Wang's personal net worth at $22 billion, up from $10.3 billion in 2012.
According to the report, Wang is among 315 China-based billionaires. Just a decade ago, the country did not have any billionaires.