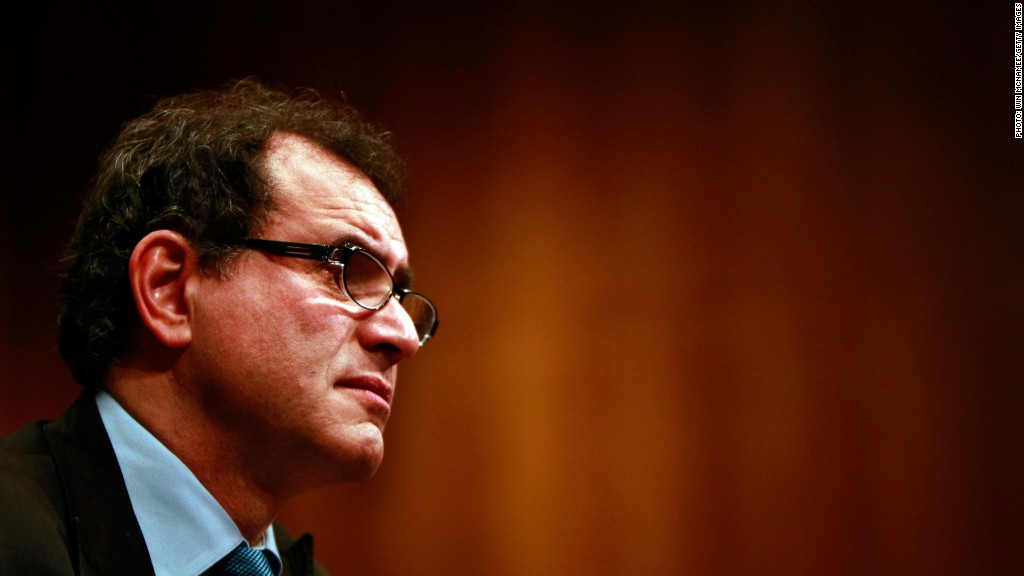 Dr. Doom is taking a break from his regimen of gloomy predictions to learn a little Mandarin Chinese.
Nouriel Roubini, an economics professor at New York University best known for predicting the U.S. housing crisis, is taking Mandarin lessons, saying it's critical to understand the main language of the world's most populous nation.
"You have to learn Mandarin," he said. "Mandarin is going to become a key language. That's the future."
Roubini said that wealthy parents in New York are increasingly hiring Chinese nannies so their children pick up the language. He said if he had kids, he'd want them to learn Mandarin too.
The professor revealed his new hobby during a talk on China at the World Economic Forum in Davos, Switzerland.
Related: Looming $500 million default to test China's banking
While Roubini said English is still the main language for business, it's important to learn Mandarin to gain a better understanding of the culture, economics and history of China.
According to estimates, well over 900 million people are native Mandarin speakers -- roughly three times the U.S. population. The language is mainly spoken in China, Taiwan and Singapore.
Related: Want to chat in 29 languages? There's an app for that.
While Roubini seems rather optimistic about China's rise, at least one other American investor has taken the theme a step further.
Legendary American investor Jim Rogers moved to Singapore to get closer to China as the global financial crisis kicked off. He said he didn't move directly into a Chinese city because of pollution levels, but wanted to live in a city where Mandarin was spoken.