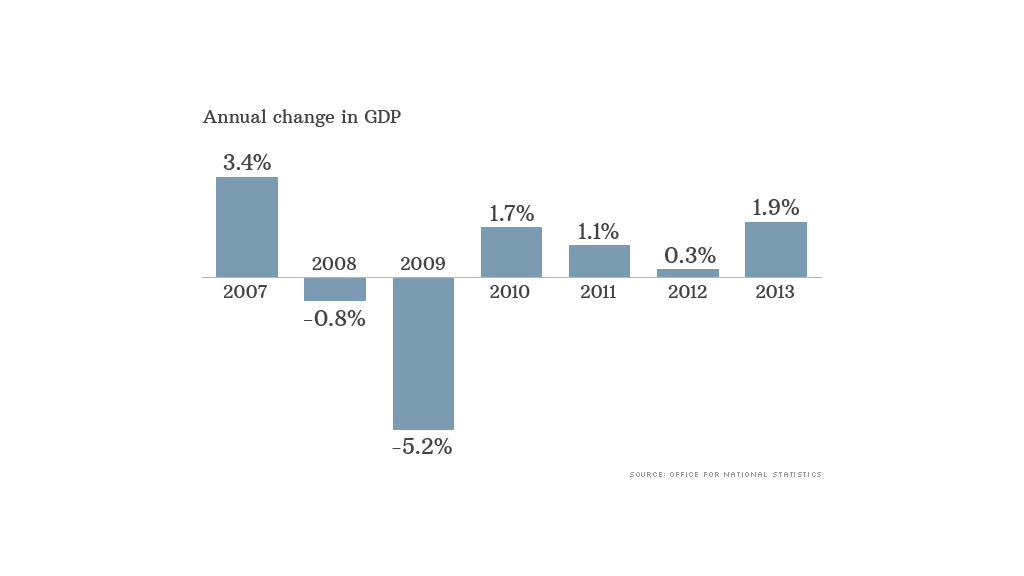 The U.K. reinforced its standing as one of the strongest major economies Tuesday with official figures showing the fastest annual rate of growth since 2007.
Gross domestic product expanded by 1.9% in 2013 -- compared with 0.3% in 2012 -- and there are signs that the recovery is extending beyond consumer spending and the housing market.
Economists are increasingly optimistic about the British economy's prospects, with many forecasting strong growth in the coming years.
Investec economist Philip Shaw notes that there is "a reasonable chance that growth will be recorded in excess of 3.0%" in both 2014 and 2015.
"Looking at general sectors, the recovery has been encouragingly broad based," said Shaw. "Manufacturing and services have expanded in each of the past three quarters, and while construction showed a small decline [in the fourth quarter], it has grown by 4.6% over the past year."
If the pace of growth is maintained, the U.K. economy should finally recover all the output lost since the financial crisis in the second quarter of this year.
Related: Buckle up! 2014 will be a bumpy ride
The speed of the recovery has caught the Bank of England off guard, and prompted analysts to predict an interest rate rise as early as the fourth quarter of 2014.
Just a year ago, the country was teetering on the brink of a triple-dip recession. But unemployment is now falling fast, and the housing market is roaring, especially in London.
Last week, official data showed unemployment fell to 7.1% in November, just above the central bank's 7.0% threshold for considering a rise in interest rates.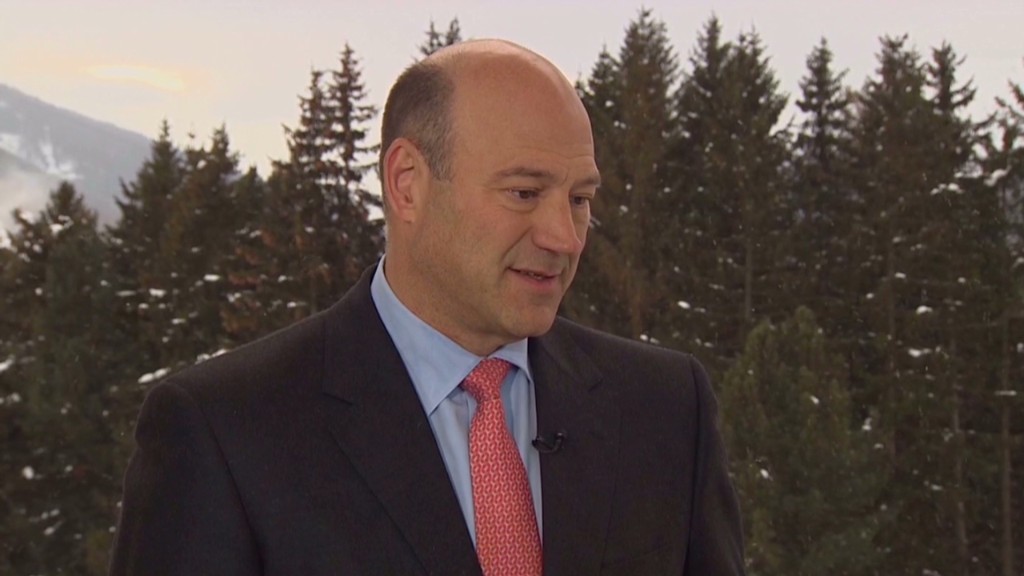 Governor Mark Carney said in August the bank did not expect to see that level for three years.
Speaking at the World Economic Forum in Davos last week, Carney stressed that there would be "no immediate need" for an increase in the cost of borrowing even when the threshold is reached, because the U.K. was still some way from achieving "escape velocity."
"A few quarters of above-trend growth driven by household spending represent a good start, but they aren't sufficient."