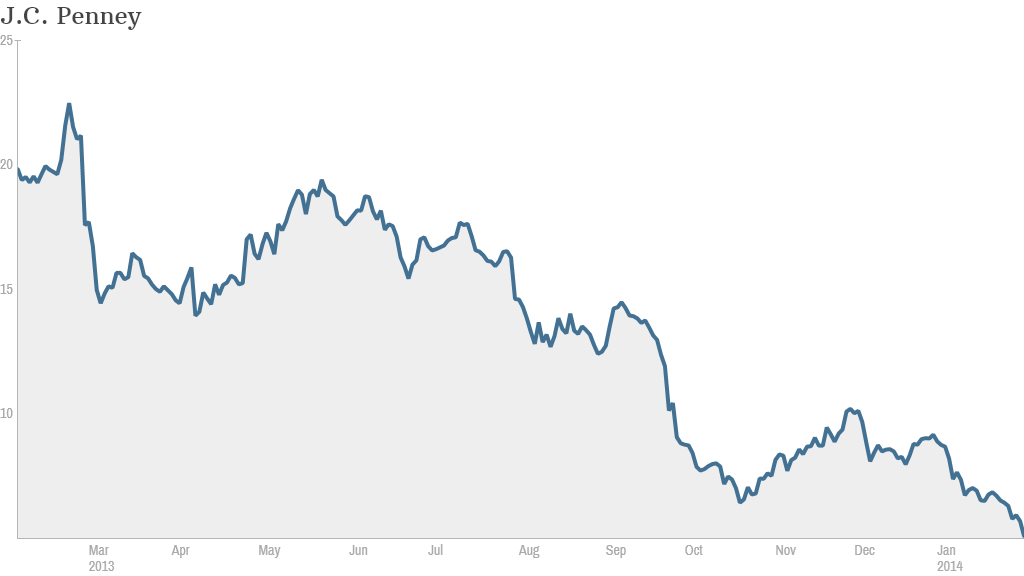 J.C. Penney investors can't catch a break. Shares of the struggling retailer plummeted almost 11% Tuesday to multi-decade lows -- despite a report indicating a jump in same-store sales over the holiday season.
The stock briefly dipped below $5 a share, an important psychological level. Some mutual funds avoid so-called penny stocks that trade for less than $5.
J.C. Penney (JCP), which has been losing hundreds of millions of dollars per quarter, is trying to turn its fortunes around. But Wall Street is not convinced that it can deliver.
The stock is already down roughly 44% this year after an even tougher 2013. Shares plunged 54% and the company was removed from the S&P 500 in November.
J.C. Penney has sought to bring back some of its old magic by rehiring its old CEO Mike Ullman last year. Ullman replaced Apple (AAPL) veteran Ron Johnson who left only after 17 months on the job after Johnson's strategy of abandoning promotional sales and building stores within stores confused customers.
Related: J.C. Penney cutting 2,000 jobs, closing 33 stores
Ullman has since tried to steer J.C. Penney back to its roots of coupons and promotions, but that hasn't placated Wall Street, which worries that it might be too little too late. There have been concerns about the company's cash position from time to time. But J.C. Penney has vigorously denied rumors that it was running into any problems with liquidity.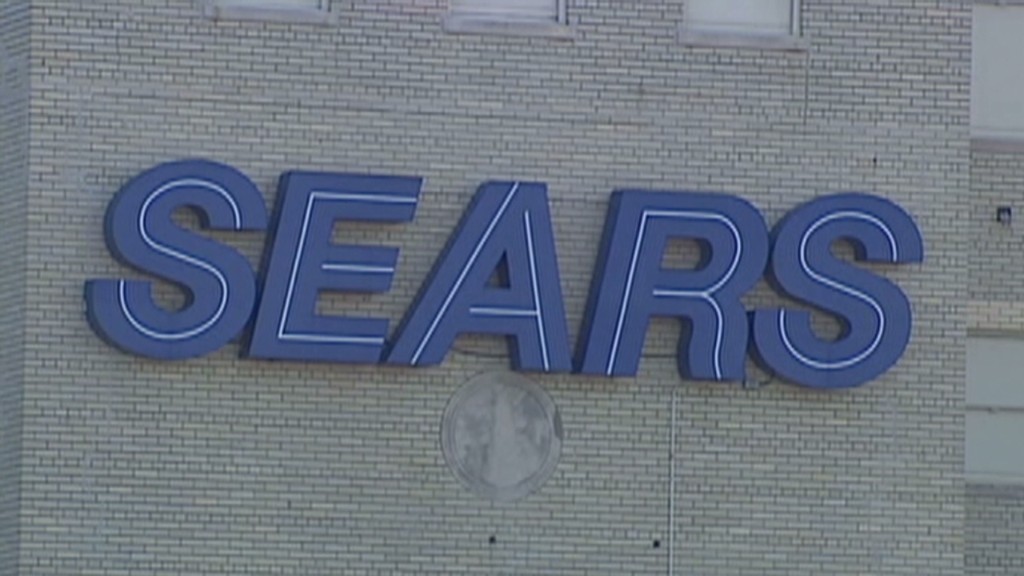 Even aggressive cost-cutting hasn't appeased investors. The company announced earlier this month that it was cutting 2,000 jobs and closing 33 stores in an effort to rein in expenses.