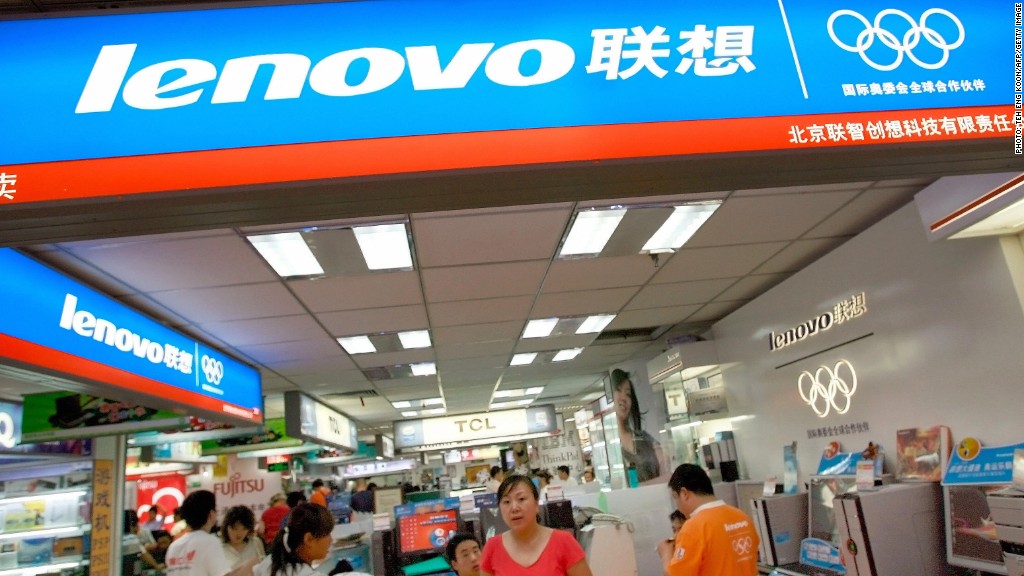 Lenovo posted record sales of $10.8 billion on Thursday and emphasized plans to expand aggressively in China -- the world's biggest smartphone market.
The Chinese company said net income grew by 30% to $265.3 million in the final three months of the year. Operating profit rose by 37%, clocking in at $334.2 million for the same period.
The results put Lenovo on solid footing as it branches out from its core PC business and enters the smartphone business in a big way.
Two weeks ago, the company announced that it had acquired smartphone maker Motorola Mobility for $2.9 billion from Google (GOOG).
"This acquisition perfectly fit into our strategy," said Lenovo CEO Yang Yuanqing. "We plan to relaunch, re-introduce the Motorola brand to China and other emerging markets ... In China, Motorola is still a respected brand."
Related story: Why Lenovo was hot for Motorola
The acquisition could keep Lenovo's smartphone sales on an upward trajectory. Sales rose 47% in the most recent quarter due to strong growth in Asia.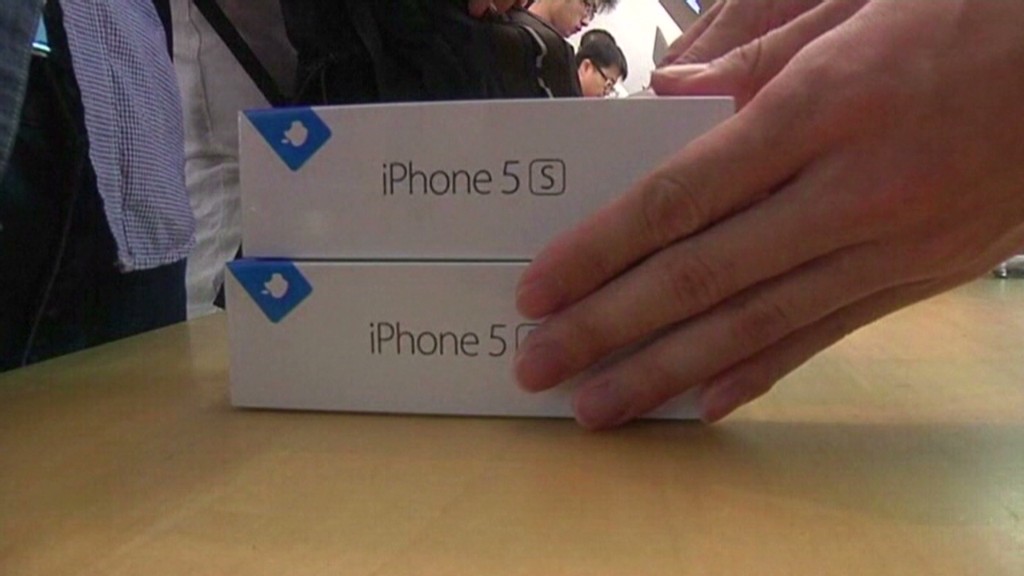 China is already the top source of revenue for the company, reaching $4 billion in the most recent quarter alone. But gaining market share in the smartphone world won't be easy, as the company faces stiff competition from other firms including Huawei, Xiaomi and Apple (AAPL).
Recent research also suggests that smartphone adoption is also beginning to slow in China.
Related story: China's red hot phone market is cooling
Investors seem wary, despite strong quarterly earnings -- shares fell 0.6% in Hong Kong, after tumbling 8.4% so far this year.
But the company, which recently announced another major buy of $2.3 billion for IBM's low-end x86 server business, still plans to power ahead.
"I am confident that from day one after closing, these businesses will quickly begin contributing to our performance and develop into pillars for long term, sustainable growth," Yang said.