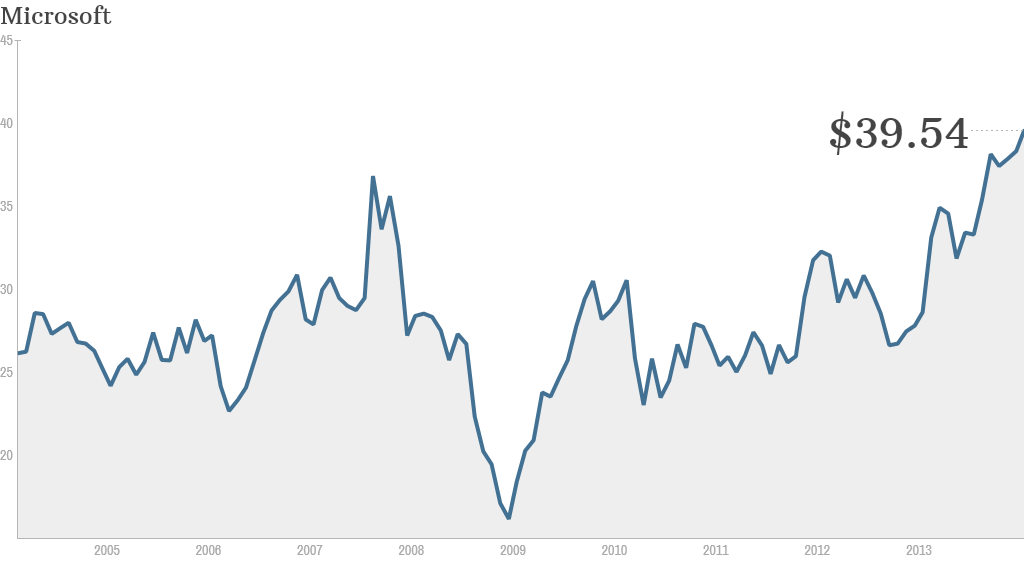 Microsoft has finally put the worst of the dot-com bust behind it. Shares surged more than 4% Tuesday to their highest price since March 24, 2000.
The stock rose after Microsoft (MSFT) disclosed plans for a press conference about a new product for mobile and cloud computing to take place on March 27. Microsoft is widely expected to unveil Office for the iPad -- a release that many analysts believe is long overdue. New CEO Satya Nadella will be making the announcement.
Microsoft's stock has mostly oscillated between $20 and $40 over the past decade and a half, a frustrating period for investors who called on the company to innovate beyond software for the PC.
Under CEO Steve Ballmer, Microsoft largely missed the boat on major tech trends of the past decade, including smartphones, tablets, search and portable music. Meanwhile, Google (GOOG) and Apple (AAPL) both surpassed the company in market value.
Related: Microsoft launches cheaper Office 365 'Personal'
Shares have been on a tear since August, when Ballmer announced his retirement. Longtime Microsoft executive Nadella took over for Ballmer last month.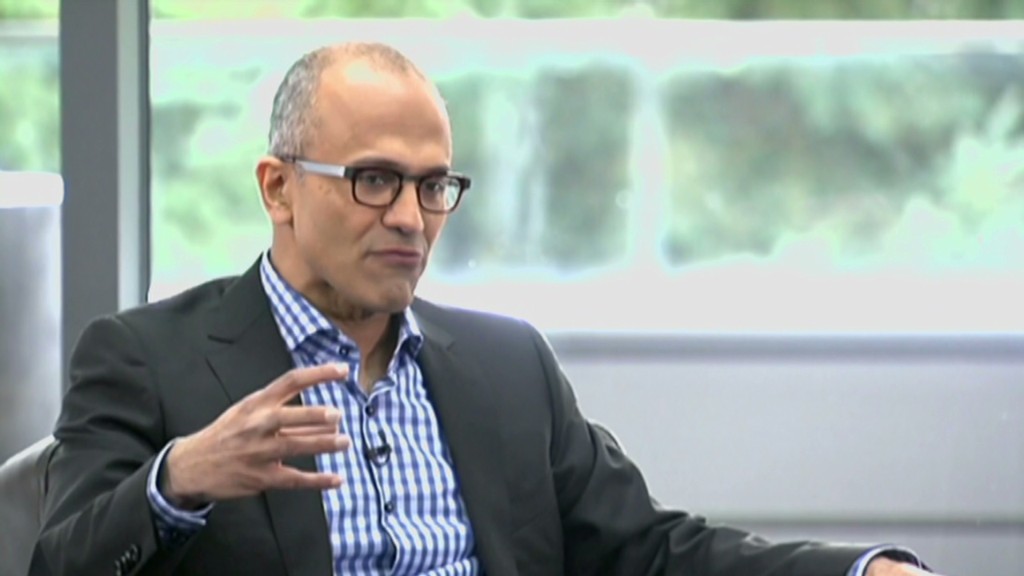 Microsoft has performed well as it transitions into a devices and services company. Microsoft has found success with its Xbox One video game console and Kinect attachment. Sales of its Surface tablet and Windows Phone devices are growing -- albeit from a very small base.
The company also announced plans last year to buy the smartphone business of Nokia (NOK), further solidifying its new role as a hardware maker.
Microsoft's software for businesses has also been a major driver of its recent success. Nadella had led Microsoft's corporate software unit before being named as CEO.