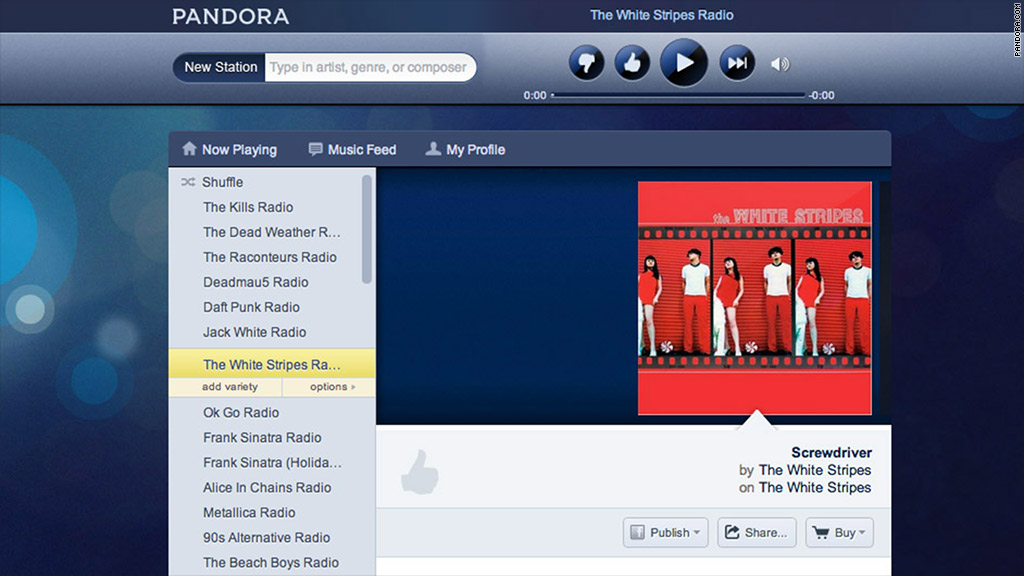 Pandora will soon raise the cost of its ad-free subscription music streaming service.
Citing higher costs due to royalty fees, Pandora (P) is raising its "Pandora One" subscription price to $4.99 a month, up $1 from its previous rate. It is also doing away with its $36 annual subscription.
The company said the new monthly rate will go into effect in May for newcomers. Existing annual customers will get a dollar-per-month discount, but that will still come out to more than they were paying before.
Pandora will still offer its highly individualized programmable music stations for free, with advertisements. With the Pandora One subscription service, listeners can create more stations, skip additional unwanted songs, avoid ads and stream higher-quality audio files.
Related: iTunes Radio overtakes Spotify
Most of Pandora's 75 million active users won't be affected -- only 3.3 million customers pay for subscriptions. But Pandora's subscriber base has grown quickly, after the company briefly capped the number of hours listeners could log in from a mobile device using the free version last year.
Even if higher rates drive customers back to the free version, it might actually help Pandora.
Paid subscribers are Pandora's heaviest users, and the company isn't making as much money per-song from a subscriber as the company is from an ad-based listener, according to Laura Martin, a senior analyst at Needham & Company.
"That subscription price needs to go up because the value of an hour of advertising is rising," she said. "Raising the price closes the gap of what that person is worth in an ad-driven world.
Related: Spotify announces free mobile streaming
Pandora collected $52 million worth of subscription fees in 2013, making up 12% of Pandora's total revenue, according to the company's latest annual report.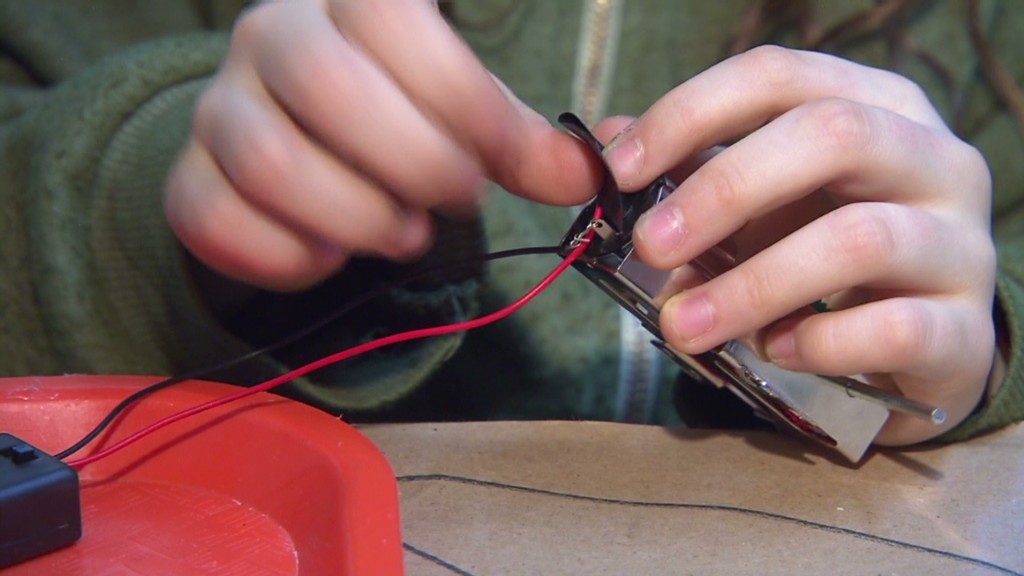 Corey Barrett is a stock analyst at Pacific Crest Securities who thinks Pandora is making the right move. He expects some "light churn" in subscriber numbers -- but not much.
"Ultimately, Pandora's focus and future remains in improving monetization of ad-based, free listeners," Barrett said. After all, Pandora pays more per song for premium subscribers than for its common version.
The reason royalty fees are increasing is because SoundExchange, an organization that collects and distributes digital performance royalties to artists, is delivering more money to those artists. Pandora said those fees have increased 53% since 2009 and will jump another 9% next year.