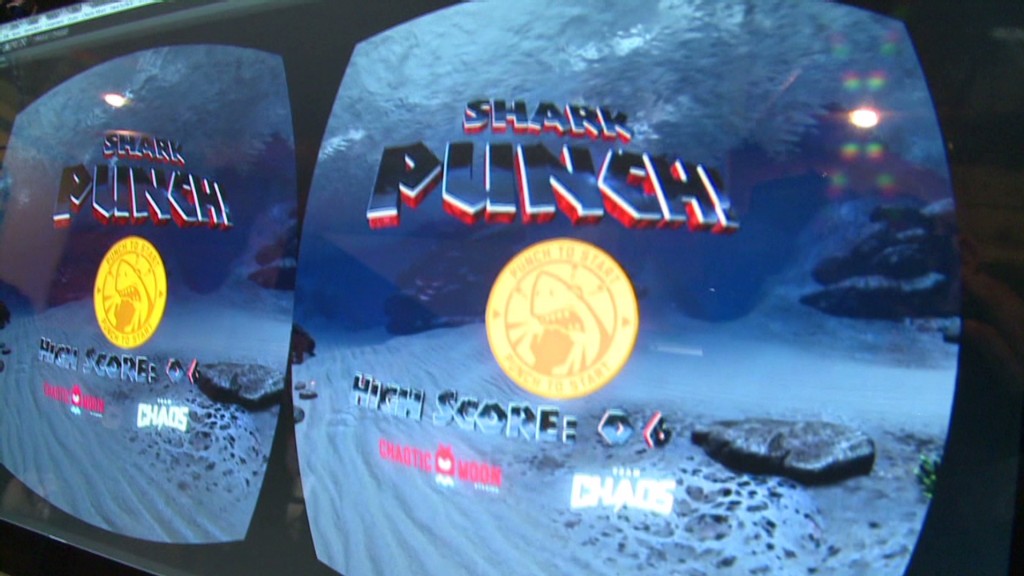 Facebook's $2 billion purchase of virtual reality gaming company Oculus may seem peculiar and overly expensive, but the deal actually makes a lot of sense for both companies.
For Facebook (FB), buying Oculus was an opportunity to expand beyond its core business. Oculus' virtual reality headset is in a growing category of wearable technology that many industry experts expect to be the Next Big Thing. If that pans out, that's $2 billion well spent.
For Oculus, Facebook provides the company with much-needed speed.
Oculus CEO Palmer Luckey wasted no time on a conference call with analysts on Monday in mentioning the access to resources that Facebook could provide. The deal would allow Oculus to build better hardware faster and cheaper.
And really, that's what this allegiance is about: racing to be the first to plant the flag in virtual moondust.
A single announcement -- Sony's announcement of the Project Morpheus virtual reality headset two weeks ago -- almost certainly accelerated whatever plans Oculus and Facebook had for the virtual reality space. The Facebook-Oculus deal is widely reported to have come together in just a matter of days.
Sony (SNE) poses a big threat to Oculus, because the technology giant has everything Oculus did not: financial resources, manufacturing and retail channels, and a PlayStation gaming platform that is mature and successful.
Related: Facebook to buy virtual reality company Oculus for $2 billion
Until selling the company to Facebook, Oculus hadn't been in any real rush to hit store shelves. At last year's E3 video game expo, Oculus mentioned that it was intently focused on getting the technology and the platform right before even thinking about putting its product in consumers' hands. The only people using Oculus today are developers, engineers and tinkerers who supported the company's Kickstarter crowdfunding project.
Left undisturbed, Oculus likely could have held out much longer before selling -- perhaps for a lot more money than $2 billion. Though the young company fetched a nice sum from Facebook, Oculus is among the most innovative gadget makers in the $100 billion video game industry. Oculus isn't the biggest company in the virtual reality space, but it has the best, boldest ideas and people.
Oculus' virtual reality technology has enormous potential. One day,sports fans could immerse themselves into games, and video conferencing could become virtual conferencing. Movies could become interactive -- turning your head could affect the outcome of the plot. And a trip to the doctor for a minor illness could be carried out from the comfort of your own living room.
Related: Facebook and Google in tech Cold War
Of course, this could all go wrong. The technology could hit a wall and never deliver on its promise.
Already, there has been some backlash to its decision to sell to Facebook. Markus Persson, the creator of successful video game franchise Minecraft, canceled plans for a VR version of his breakout game. Elsewhere around the internet, you can find plenty of disgruntled gamers who are wary of Facebook's motives.
But it was clear that Oculus was going to have a hard time waging this war alone, and the only way to determine the extent of its potential was to join a much larger federation.