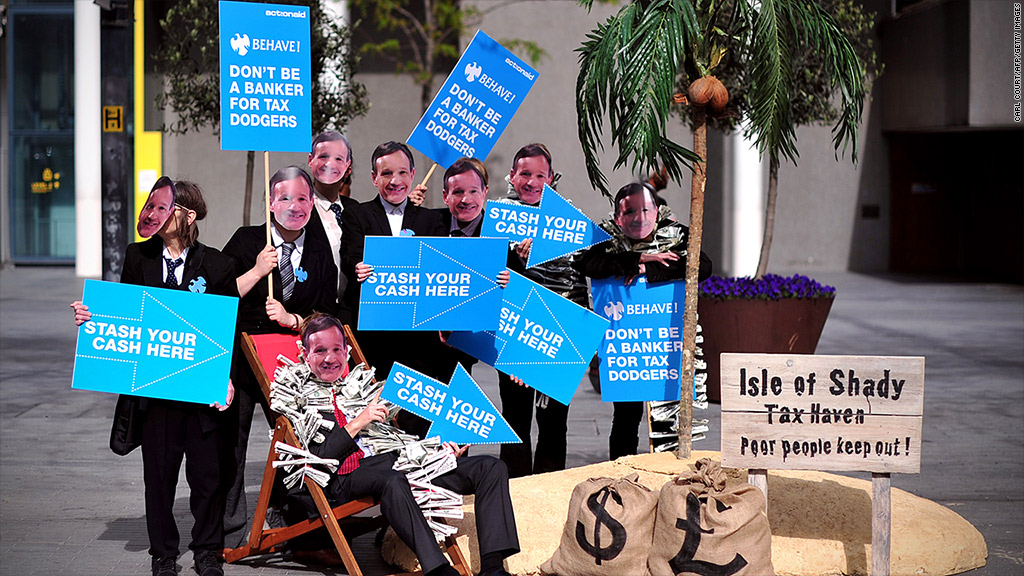 Barclays executives were blasted by shareholders Thursday for paying bigger bonuses last year, despite the bank's weak earnings.
Shareholders large and small lined up at Barclays' annual meeting to accuse the company of putting the interests of its investment bankers ahead of its owners.
A third of the bank's shareholders withheld their support for the board's executive pay plan for 2013, with nearly a quarter of those who voted choosing to oppose the board. Leading the rebellion was Standard Life Investments, which holds a 2% stake.
"We are unconvinced that the ... 2013 bonus pool was in the best interests of shareholders, particularly when we consider how the bank's profits are divided amongst employees, shareholders and ongoing investment in the business," said Standard Life director Alison Kennedy.
Barclays (BCS) shares have fallen nearly 8% so far this year, whereas London's FTSE 100 index has only declined 1%.
Barclays CEO Antony Jenkins, who took over in 2012 after Bob Diamond was forced out in the wake of the Libor scandal, has promised big changes in culture and behavior.
Jenkins launched a major overhaul more than a year ago to repair the bank's finances, withdrawing from some businesses while trying to restore its reputation.
Related: Big Wall Street bonuses are back
Barclays Chairman David Walker acknowledged the storm unleashed by the bigger bonuses.
"Bonuses up, profits down. Not a headline we would have chosen," Walker said.
But he said Barclays had no choice, faced with a potential exodus of staff in the United States, where total pay at some of its competitors was rising fast.
"Our resignation rate for senior employees in the U.S. almost doubled in 2013," Walker said.
Barclays' investment bankers shared a 2013 bonus pot of £1.6 billion ($2.7 billion), up 13% from 2012. The big jump followed a year in which investment banking profits fell by 40%, dividends remained flat and shareholders were asked to cough up £5.8 billion ($9.7 billion) in fresh capital.
And the poor performance appears to have continued in the first quarter of 2014. Barclays said its fixed income, currencies and commodities business saw a "significant" decline, which would result in lower pre-tax profits for the bank as a whole.
Barclays is scheduled to report quarterly results May 6.
Pressure to reign in excessive pay is coming from politicians, as well as investors.
Related: EU takes aim at CEO paychecks
A senior British government minister wrote to the 100 largest listed companies in the U.K. earlier this week, hinting at tougher rules if they fail to crack down on big pay awards.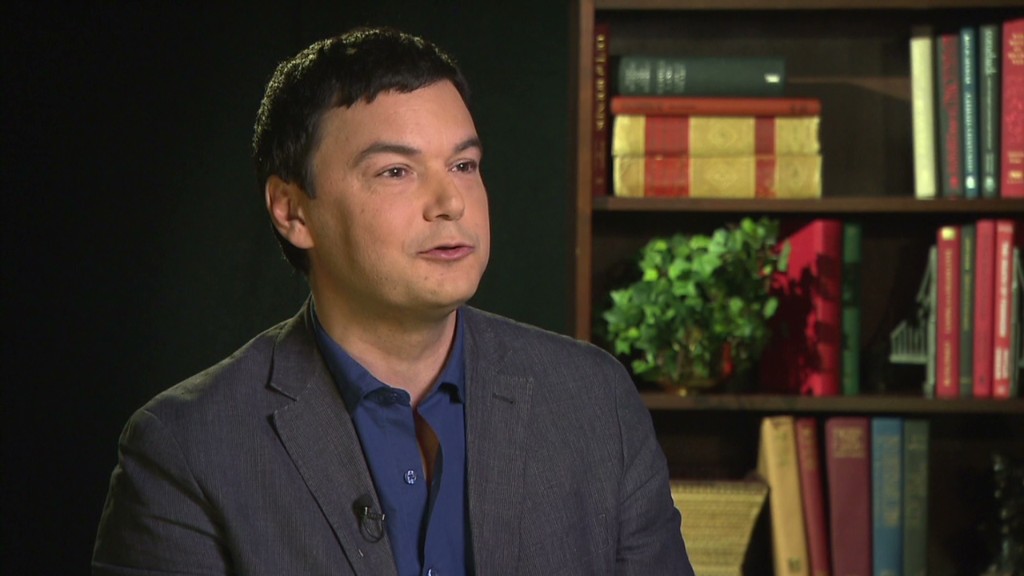 "Unless business is seen to act responsibly, pressure for further action will inevitably result," business minister Vince Cable wrote. "Policies that reward executives out of proportion to the value they create are a clear dereliction of the duty to promote the success of the company for the long term."
The European Union is also drawing up plans to require big listed companies to hold binding votes on executive pay.