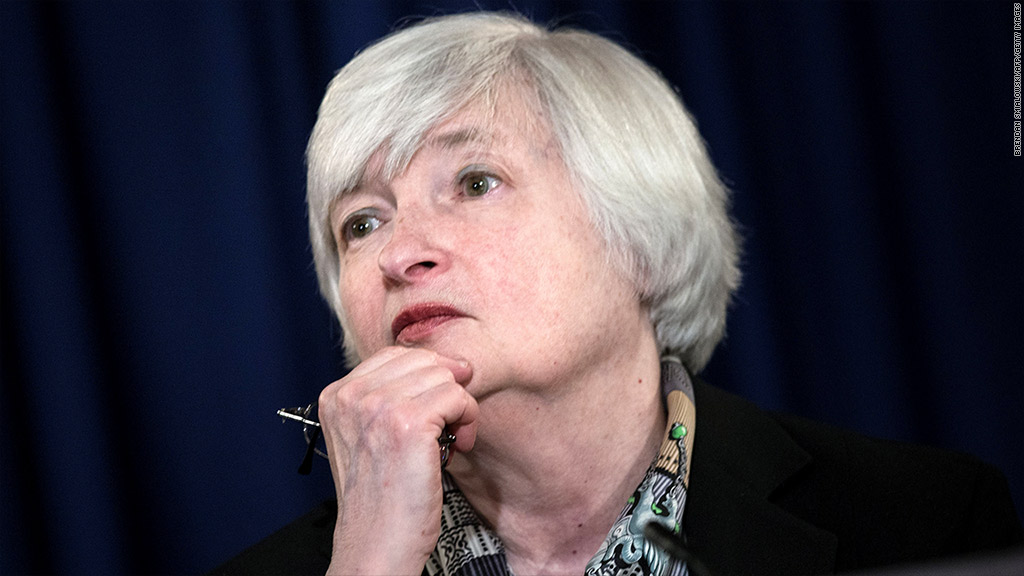 Let the tapering continue!
The Federal Reserve decided Wednesday to reduce its monthly bond purchases -- one of its key efforts to stimulate the economy -- to $45 billion starting in May, down from the prior rate of $55 billion.
The move was widely expected by Wall Street and comes as part of a gradual winding down process for the Fed's bond-buying program. Stocks were trading modestly higher following the announcement, as they had been most of the day. The Dow is close to a record high.
With no press conference scheduled this afternoon, the Fed's latest policy statement came and went with little fanfare or surprise, although Wall Street continued to look for clues on how healthy Fed board members believe the economy is.
In a statement, the Fed characterized the economy as having "picked up recently, after having slowed sharply during the winter in part because of adverse weather conditions."
Related: U.S. economy slows to stall-speed
Earlier in the day, a separate report showed the economy stalled in the first quarter. Economists shrugged off the disappointing news, chalking it up to a colder than usual winter. Other data, including a solid report on private sector job growth, are pointing to an improving economy in the spring.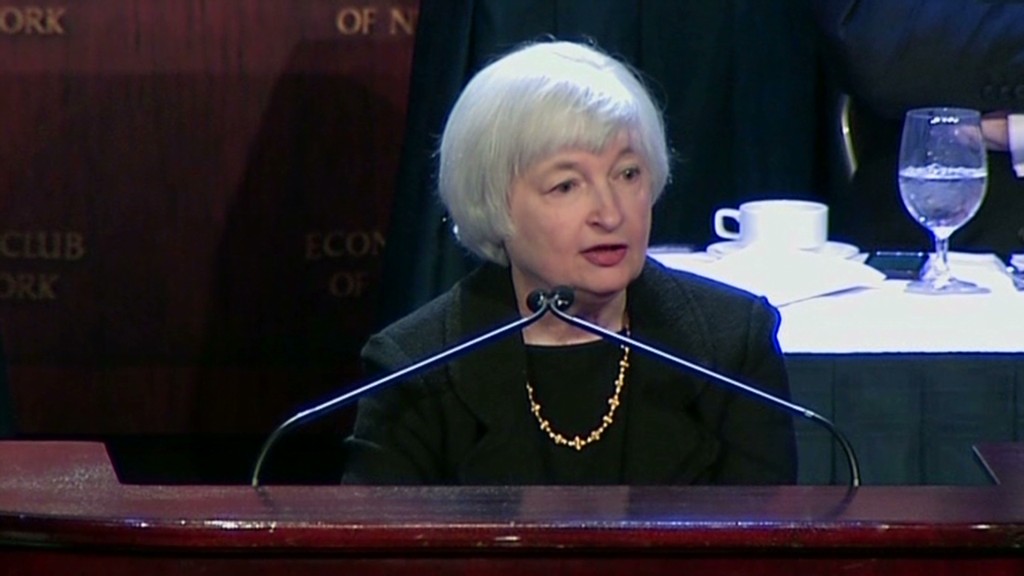 The Federal Reserve has been buying bonds since December 2008 in an effort to stimulate the U.S. economy, but recently policymakers decided the job market had improved enough to warrant a little less of the Fed's extra juice.
That said, the Fed isn't getting completely out of the stimulus game anytime soon.
Even after the bond purchases come to an end (which is expected to occur around October), the central bank has said it will continue supporting the economy by keeping short-term interest rates low. It reiterated that commitment again on Wednesday.
Low interest rates can stimulate spending by making it cheaper for consumers and businesses to take out loans to buy things or invest. The Fed has been trying to jump-start this kind of spending since the middle of the Great Recession.
The recovery, however, has been slower than many would like, dragging on for nearly five years.
The unemployment rate was 6.7% as of March, and while it's expected to have fallen slightly in April, it's nowhere near the 4% to 5% range from before the recession.