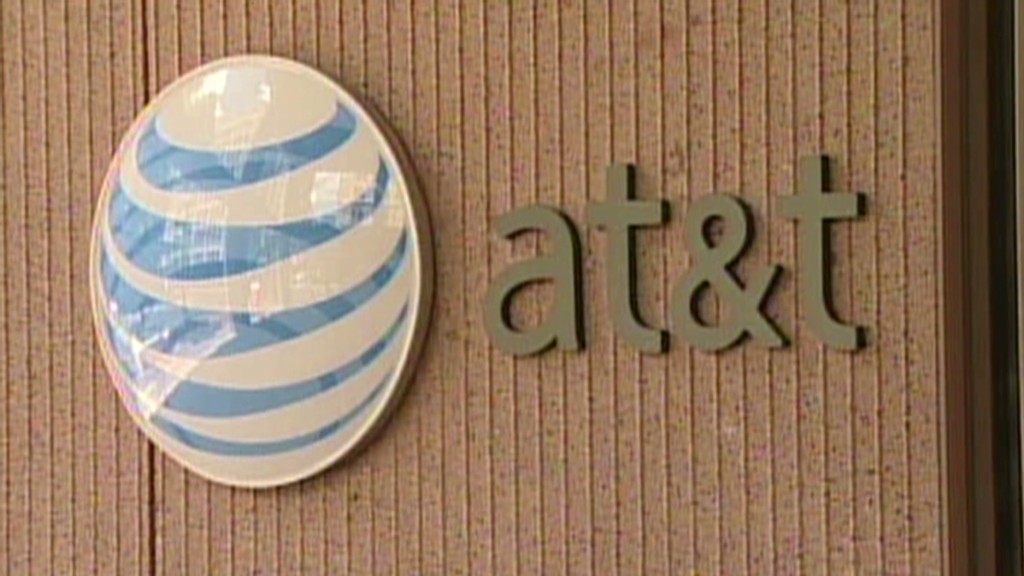 If Comcast and Time Warner Cable is round one, AT&T and DirecTV might be round two.
The Wall Street Journal reported on Wednesday night that AT&T (T) has approached DirecTV (DTV), the largest satellite TV distributor in the United States, about a possible acquisition. The Los Angeles Times reported that "exploratory talks" are underway.
Shares of DirecTV surged nearly 6% in early trading Thursday on the reports. The stock closed up about 3%.
A pairing of DirecTV's roughly 20 million TV subscribers with AT&T u-Verse's 5.7 million subscribers would rank No. 2 behind the combined Comcast (CMCSA) and Time Warner Cable (TWC), which is expected to end up with almost 30 million subscribers if the merger receives government approval.
For all these companies, the same logic seems to prevail: having more subscribers will give them a stronger hand in determining how television and the Internet will be delivered to homes in the future.
Related: Charter to buy some Comcast and Time Warner Cable customers
AT&T and DirecTV declined to comment on Thursday. AT&T has also been the subject of numerous rumors about a tie-up with the country's other big satellite TV distributor, Dish Network (DISH), in the past. And DirecTV has also flirted with a possible merger with Dish. Comcast's mid-February announcement about merging with Time Warner Cable refocused attention on what the satellite distributors might do.
Randall Stephenson, the chief executive officer of AT&T, has also been paying attention. He recently called the Comcast-Time Warner Cable combination "a blockbuster deal" and an "industry redefining deal from our standpoint."
He said the combination "creates an impressive business" and predicted that government regulators would eventually approve the merger.
Related: Univision airs concerns about Comcast-Time Warner Cable merger
But does AT&T need a "blockbuster" deal of its own? On Thursday, veteran industry analyst Craig Moffett expressed skepticism. After all, there were also some rumors last year that AT&T might want to buy British telecom giant Vodafone (VOD).
"It feels to me like strategy by process of elimination -- first Vodafone, then Dish, now DirecTV -- rather than by a disciplined strategy of acquiring the right set of assets to compete. That is usually a terrible way to build a company," Moffett said in an email message. "It could probably be approved, but if you're AT&T, be careful what you wish for."
Still, other AT&T rivals may be looking to team up as well. Shares of T-Mobile and Sprint were both up sharply Thursday following new reports that Sprint may try and make an offer for T-Mobile. Rumors about such a deal have been circulating for months. And a tie-up between the third and fourth largest wireless carriers in the U.S. would certainly put more pressure on AT&T as well as Verizon (VZ).