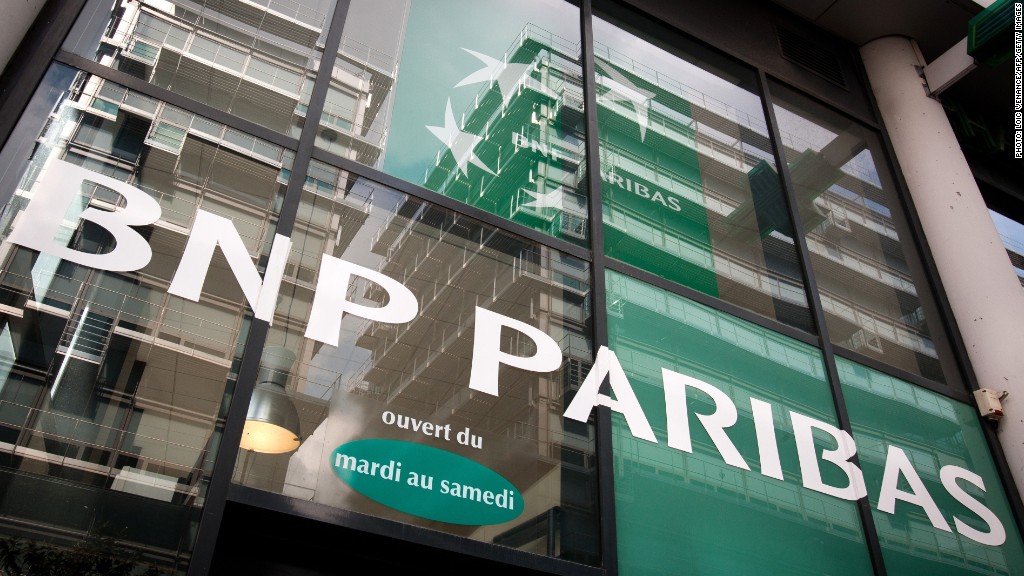 A massive U.S. fine for sanctions busting could hit BNP Paribas' credit rating, Standard and Poor's said Wednesday.
The credit rating agency said it could cut the French bank's long-term rating once the size of the fine and the nature of any additional penalties are known.
BNP Paribas may have to pay more than $10 billion to settle a long running criminal investigation into business the bank is alleged to have conducted in breach of U.S. sanctions on Iran, Sudan and other countries, The Wall Street Journal reported last week.
U.S. authorities want France's biggest bank to plead guilty, and might also impose a temporary ban on the bank moving funds into and out of the U.S., according to the report.
Jean Claude Trichet, former president of the European Central Bank, told CNN on Tuesday that such a step could carry risks for the global banking system. The reported size of the fine was neither fair, just nor proportionate, he said.
BNP Paribas (BNPQY) declined to comment.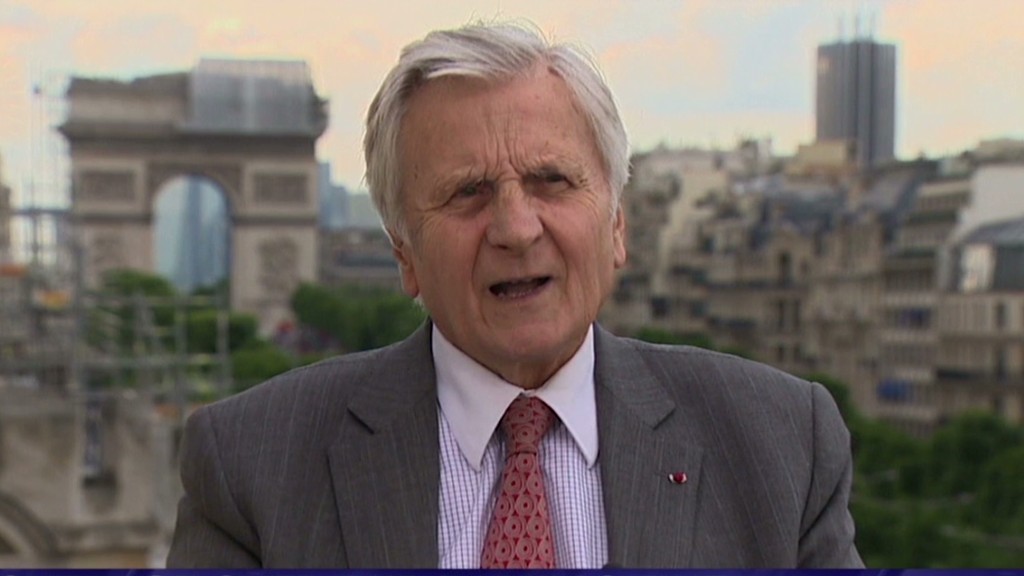 It has set aside $1.1 billion to cover the costs of any penalties arising from the investigation, but the bank said in late April that the fines could far exceed that amount.
BNP shares have suffered, falling more than 9% so far this year, compared with a gain of nearly 5% for France's benchmark CAC 40 index.
French President Francois Hollande is expected to discuss the case with President Obama, who's visiting Europe this week, amid reports that it could put talks on a trans-Atlantic trade pact at risk.
A fine of $10 billion would dwarf HSBC (HSBC)'s $1.9 billion penalty in 2012 for similar offenses, and the $2.6 billion Credit Suisse (CS) paid last month to settle tax evasion claims.
It would also come at a sensitive time for European banks, which are under pressure to increase lending to get the economy moving, while shoring up their finances ahead of region-wide stress tests due later this year.