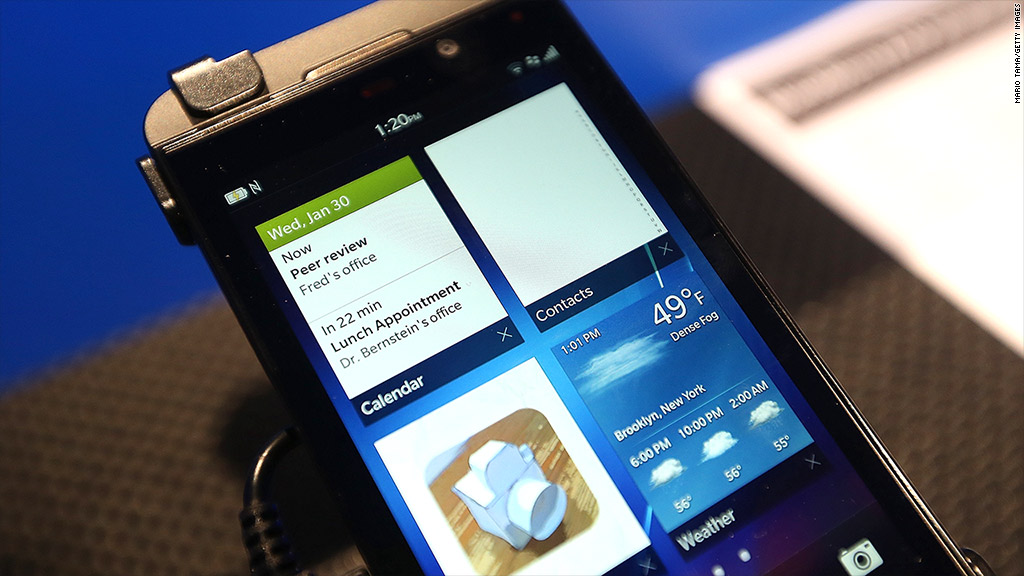 Just when you thought BlackBerry was on its last life, it looks like the former mobile giant is attempting a comeback, with a little help from Amazon.
BlackBerry (BBRY) announced Wednesday that when it launches BlackBerry OS 10.3 this fall, the Amazon (AMZN) app store -- and its 240,000 Android apps -- will come with it. One of the biggest knocks on BlackBerry has been its dreadful app store, so the Amazon partnership could help bring BlackBerry out of the shadows of its competitors, namely Samsung's (SSNLF) Galaxy and Apple (AAPL)'s iPhone.
But the long overdue app overhaul may be too little, too late.
BlackBerry CEO John Chen is launching multiple new ventures for the struggling smartphone brand. The app expansion follows BlackBerry's recently revealed plans to collect and connect data across devices and platforms under a series of efforts, collectively labeled, Project Ion.
Related: BlackBerry running out of lives
The app announcement is timed just ahead of what is expected to be a lackluster fiscal report for BlackBerry, set for Thursday morning. But perhaps the excitement over the chance to binge-watch Netflix (NFLX) and master Minecraft on a BlackBerry 10 will overshadow the expected $167.5 million in first quarter losses and the projected $535.4 million in fiscal year losses.
The strategic step may also help BlackBerry continue its current upswing with investors. Shares of BlackBerry rose 3% on Wednesday.
Related: What to expect at Amazon's mystery event
And as Amazon lends BlackBerry a line, the e-commerce company is expected to announce its own foray into the smartphone market with the unveiling of a rumored 3-D mobile device today.