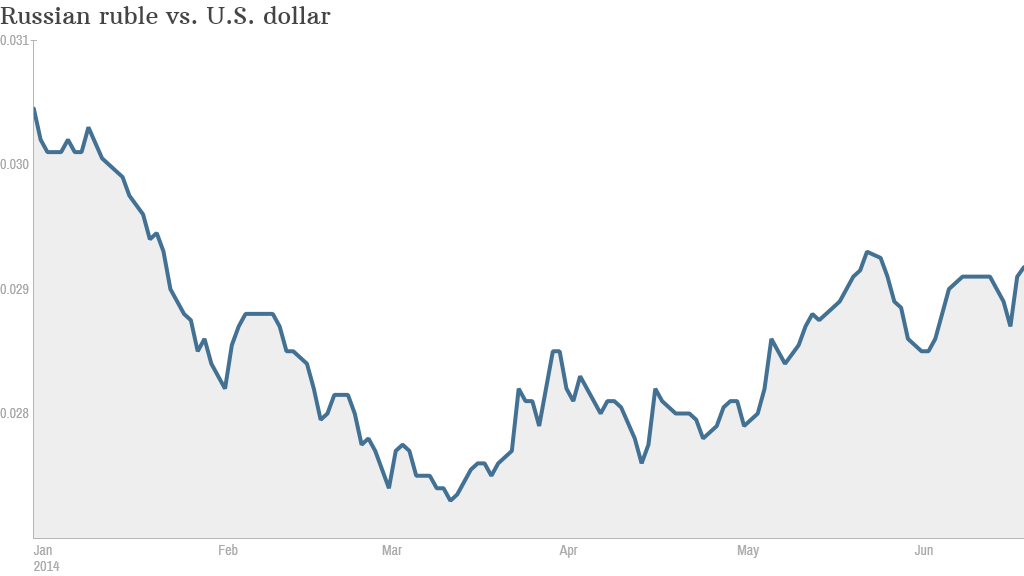 Russian markets have rebounded from hefty losses earlier this year when the crisis in Ukraine and Western sanctions sent investors rushing for the exits.
The benchmark Micex stock market index plunged by 21% between January and mid-March but has since recovered those losses, and is now back to where it started the year.
The ruble has also regained some poise, after falling by roughly 11% versus the U.S. dollar over the same period. By Thursday, those losses had been trimmed to 4%.
Experts say investors have come back to Russian assets as worries over Ukraine, and the possibility of tough trade sanctions, have faded.
"The situation in Ukraine has not been solved but the worst case scenario hasn't played out," said Marcus Svedberg, chief economist at East Capital.
Relations between Moscow and the West hit their lowest ebb since the Cold War as Russia took control of Ukraine's Crimea region and pro-Russian separatist militias seized control of parts of eastern Ukraine.
In response, the U.S. and Europe slapped sanctions on some Russian companies and individuals.
Even though fighting continues in east Ukraine and Crimea remains under Russian control, the risks of a dramatic escalation in the conflict -- which would trigger tougher sanctions aimed at sectors of the Russian economy -- appear to have receded.
Related: See full list of sanctions
Russian President Vladimir Putin and Ukraine's newly elected President Petro Poroshenko have been talking about the possibility of a ceasefire in eastern Ukraine.
"I can't say there's no risk of further sanctions. But the likelihood has fallen," said Svedberg, adding that he's seen institutional investors getting back into Russia.
And some hedge funds were increasing their exposure to Russia at the height of the crisis. Data from FactSet shows hedge funds were buyers of U.S.-listed shares in VimpelCom (VIP) and Mobile TeleSystems (MBT), two Russian telecoms firms, during the first quarter.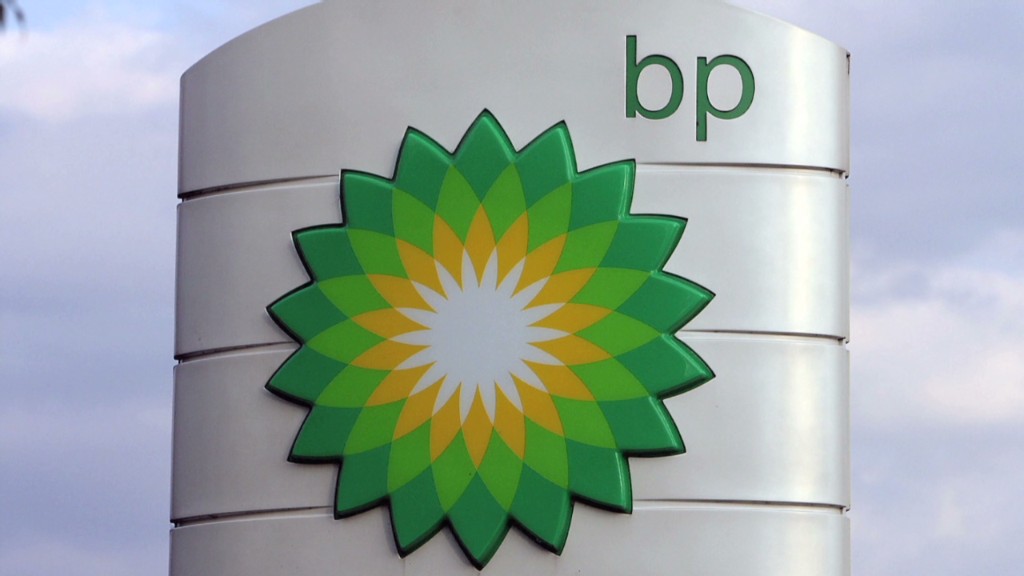 Meanwhile, the Western sanctions that have been imposed -- asset freezes and travel bans -- have not yet had a significant impact.
"They didn't have a direct impact on the economy," said Liza Ermolenko, an emerging markets economist at Capital Economics.
Russia's economic growth slowed to 0.9% in the first quarter of the year, from 2% in the fourth quarter of 2013, but the economy is defying some of the gloomier predictions.
Sentiment towards Russia has been helped by the broader recovery in emerging markets, and rising oil prices. Russia relies heavily on energy exports.
The so-called Fragile Five -- Indonesia, India, Brazil, South Africa and Turkey -- have all seen big stock market rallies this year. India and Turkey have gained 20%.
Continued liquidity and loose monetary policy from the U.S. Federal Reserve has helped prop up markets and encouraged risk taking, said Svedberg.
Related: Concerns remain over Ukraine's gas supply from Russia
But it's not necessarily smooth sailing ahead.
NATO Secretary General Anders Fogh Rasmussen said Thursday that more Russian troops have recently been deployed to the Ukrainian border.
"I consider this a very regrettable step backwards," he said. "So the international community would have to respond firmly if Russia were to intervene further. That would imply deeper sanctions which would have a negative impact on Russia."