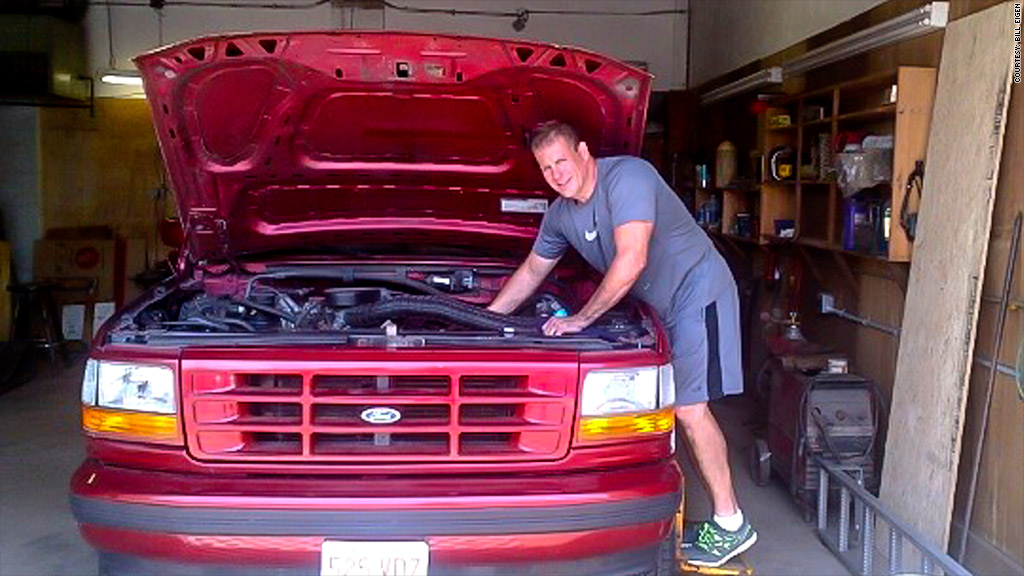 A check engine light went off inside Bill Eigen's mind while listening to his auto and truck repair customers in 2007.
As Ben Bernanke assured lawmakers the U.S. would avoid an economic storm, Eigen's clients were telling him the exact opposite. Truckers complained of slashed loads, canceled routes and delayed maintenance.
Those ominous conversations prompted Eigen, who oversees $38 billion at JPMorgan Asset Management, to get defensive ahead of many peers by moving heavily into cash heading into the financial crisis.
"It's good to get your hands dirty and find a balance between what's going on in the white collar world and the world of dirty hands and filthy fingernails," Eigen told CNNMoney, while taking a break from changing the power steering pump on his 1995 Ford Bronco.
The Boston-based portfolio manager is a rare finance exec who spends his days off fixing up cars with mechanics and talking shop with truckers. In fact, Eigen believes his weekly conversations with truckers give him a leg up because they are among the most economically sensitive workers in the world.
"I don't know why more people don't do this stuff. So many people like proper historical charts. But you know what? We've never been in a period like this," said Eigen, alluding to the trillions of dollars of artificial money the Federal Reserve has pumped into the economy.
Related: How a librarian taught herself to invest and retired early
Instant economic data: That's why each Saturday Eigen and his seven-year-old son make a point to visit his Central Massachusetts repair shop, which has a staff of about 11 full-time employees, including a pair of managers who take care of the day-to-day operations.
"Those Saturday mornings are precious to me," said Eigen, who has owned a majority stake in the profitable business for the past dozen years.
Related: I sold my startup to Cisco. Here's why
They are also valuable to the clients in Eigen's bond funds, including the Strategic Income Opportunities Fund (JSOAX), Eigen said clients are "fascinated' by the on the ground insights he shares during monthly calls because "there's nothing more valuable than real-time data."
Open invitation to Janet Yellen: So what is Eigen's side business telling him about the economy today?
"We saw business fall off a cliff in 2007. You have the complete opposite now. We're booked solid," he said, adding that the shop is enjoying its best year since 2003.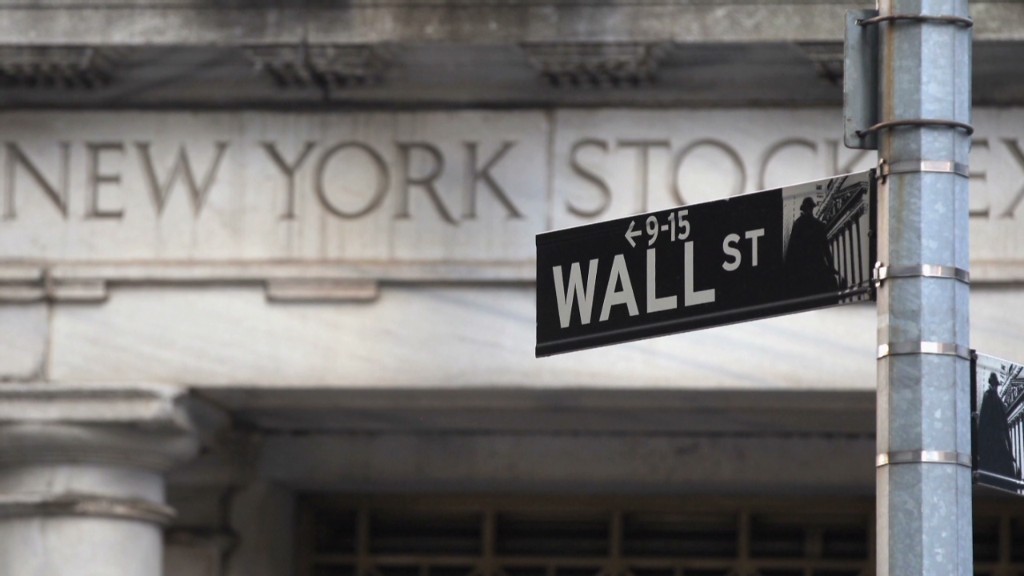 Trucks are actually coming in ahead of schedule for maintenance, signaling they are running more frequent and heavier routes -- a positive sign for the economy and likely stock prices.
"I'd love Janet Yellen to come into the shop one day and talk to these people instead of pooh-poohing how bad the economy is," said Eigen, whose official title is chief investment officer for absolute return and opportunistic fixed income.
Related: From cancer survivor to millionaire
'Check engine light is on': The Fed chief's recent comments suggest the easy money punch bowl fueling stock and bond prices isn't going away just yet, despite healthier labor and inflation metrics.
That dynamic, coupled with low volatility and "awful" liquidity in the fixed income markets, has Eigen worried about a rapid rise in bond yields.
"The check engine light is on in the fixed income market, but no one wants to diagnose what the problem is. They continue to drive the car. That can lead to catastrophic failure," he said.
Related: CNNMoney's Fear & Greed Index signals greed
Unlike many on Wall Street, Eigen doesn't feel the pressure to reach for returns because he is an absolute return manager. That means he's focused on just generating positive returns and avoiding losses, compared with relative return fund managers who try to beat their peers or a given benchmark.
"I don't want to run the world. I'm not trying to make history here," said Eigen. "You have a lot of people stretching for yields -- a lot of the same things you saw in 2007. But when you invest in fixed income, it should be preservation of capital first."
Eigen said the rush to chase yields sometimes makes him feel like he's the "only sane one in the room."
Maybe. But he's clearly one of the only ones in the conference room regularly sporting grease up to his biceps.