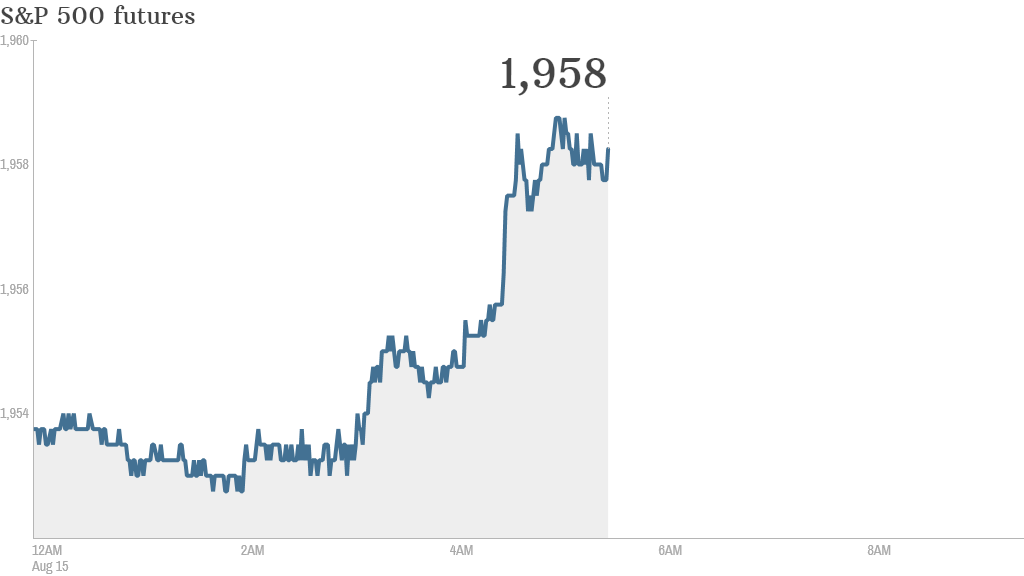 Investors are gearing up for the final trading day of the week. Here are the four things you need to know before the opening bell rings in New York:
1. Positive investor sentiment: It looks like markets could end the week in positive territory. U.S. stock futures were higher Friday, building on a string of gains over the last few trading days.
Most European markets were rising by about 1% in afternoon trading.
Nearly all major Asian markets closed with gains.
2. Stock market mover -- Monster Beverage, Estee Lauder: Shares in energy-drink maker Monster (MNST) were up by 20% in premarket trading after Coca-Cola (KO) said it would buy a 17% stake in the company. Shares in Coca-Cola were also edging higher.
Shares in Estee Lauder (EL) were volatile in premarket trading. The cosmetics company is slated to report earnings before the open.
3. Earnings and economics: The U.S. government will post its producer price index at 8:30 a.m. ET. The University of Michigan's monthly measure of consumer confidence will follow at 9:55 a.m.
Dillard's (DDS) will release earnings ahead of the opening bell.
4. Thursday market recap: U.S. stocks closed higher Thursday. The Dow added nearly 62 points while both the S&P 500 and the Nasdaq rose about 0.4%.