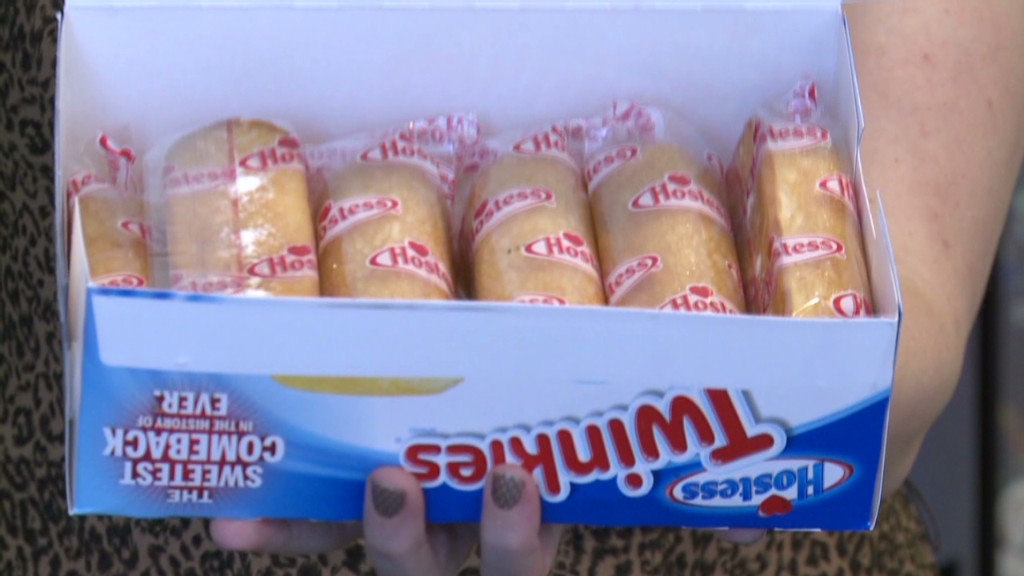 Just 13 months after Twinkies made their celebrated comeback to store shelves, one of the four bakeries that make the cream-filled treats is closing.
Hostess said Wednesday that it will close the Schiller Park bakery, located outside Chicago, as the company streamlines its manufacturing.
Hostess shut down all of its plants after it filed for bankruptcy in 2012. The Schiller Park bakery reopened in 2013, after private equity firms Apollo Global Management (APO) and Metropoulos & Co., paid $410 million for the Hostess brands.
Twinkies returned to store shelves last July, along with other beloved snacks including Ding Dongs and Ho Hos.
Related: The day the Twinkies died
The Schiller Park location is closing for good in October as the company attempts a turnaround, CEO Bill Toler said in a statement. Its 400 employees will be offered severance packages, according to a Hostess spokeswoman.
Three other Hostess bakeries remain open, located in Columbus, Ga., Emporia, Kansas, and Indianapolis.