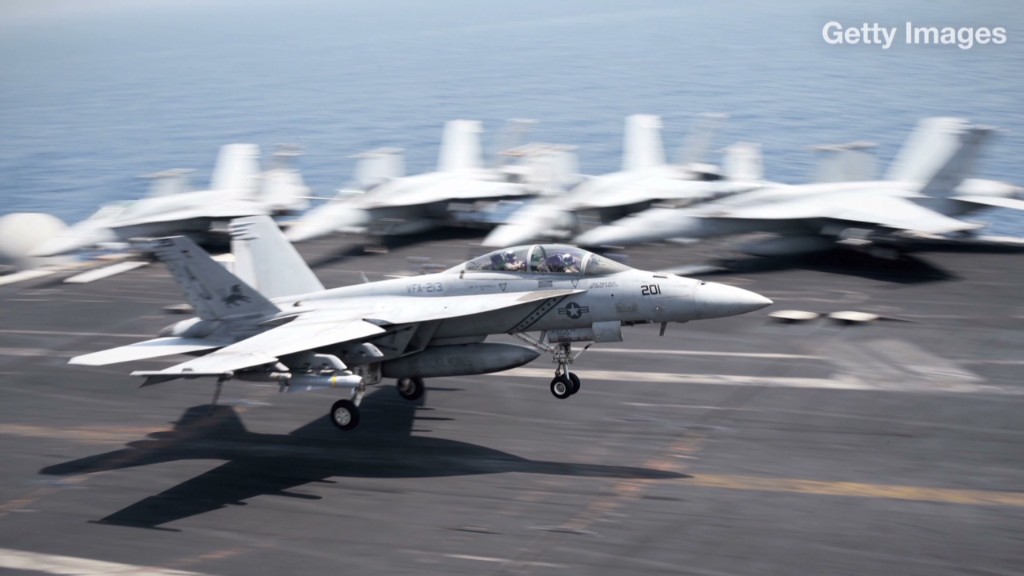 ISIS is striking fear in the hearts of millions around the world, but it's not even making investors flinch.
In just a matter of months the terror group has reshaped boundaries in the Middle East, dramatically shifted public opinion in the U.S. and provoked a Western-led bombing campaign.
Yet Wall Street is largely unfazed. That's because the threat posed by ISIS hasn't sparked a spike in oil prices. In fact, crude oil is trading about $15 lower right now than it did at this point last year.
The West hasn't been hit directly by an attack, and there are signs the terror group's momentum has been halted.
"It's not affecting sentiment here. It's being seen as not our problem yet," said Michael Block, chief strategist at Rhino Trading Partners.
Related: Why aren't gas prices spiking?
Oil markets shrug: Despite the ISIS problem and other geopolitical headaches, the S&P 500 is trading a mere 1% below its all-time highs.
And mere hours after President Obama laid out a strategy for defeating ISIS, crude oil fell below $91 a barrel to its lowest level since May 2013.
That's mostly a good thing for U.S. stocks because lower energy prices ease costs for consumers and businesses.
The lack of an oil price shock is being driven by increased American production and weakening demand in China and Europe. It's also a reflection of recent U.S. military successes in Iraq.
Related: App maker ditches terrorist-tainted name
"There is a feeling in the markets that this can be contained to a fairly compact area of the world. ISIS's momentum has faded -- maybe they have peaked," said Greg Valliere, chief political strategist at the Potomac Research Group.
U.S. bond bump: Arguably the only corner of the financial world that has felt the ISIS effect is the bond market.
Related: More US families own cats than stocks
The terror concerns, coupled with worries about the Ukraine-Russia and Israel-Gaza situations, have helped keep Treasury yields extremely low. That's because during times of fear, investors usually flock to the safety of U.S. government debt.
The low bond yields are actually a positive for the stock market because they make equities look more attractive by comparison. Low bond yields also translate to cheap borrowing costs for consumers and businesses -- another good thing for stocks.
Related: Should you buy ISIS? No, not that one
Terror threat looms: Of course, the ISIS problem could become a problem for investors very quickly if the group carried out an attack on Western interests or even on the U.S. homeland.
"Heaven forbid if they were to take a terrorist action on our shores, that would certainly flip over the apple cart," said Art Hogan, chief market strategist at Wunderlich Securities.
Likewise, a failure to slow ISIS down and denigrate its organization could cause a "drop in confidence" among investors, Hogan said.
The cost of the escalating military actions in Iraq and Syria also bears watching. The Pentagon recently said the operations are costing an average of $7.5 million per day.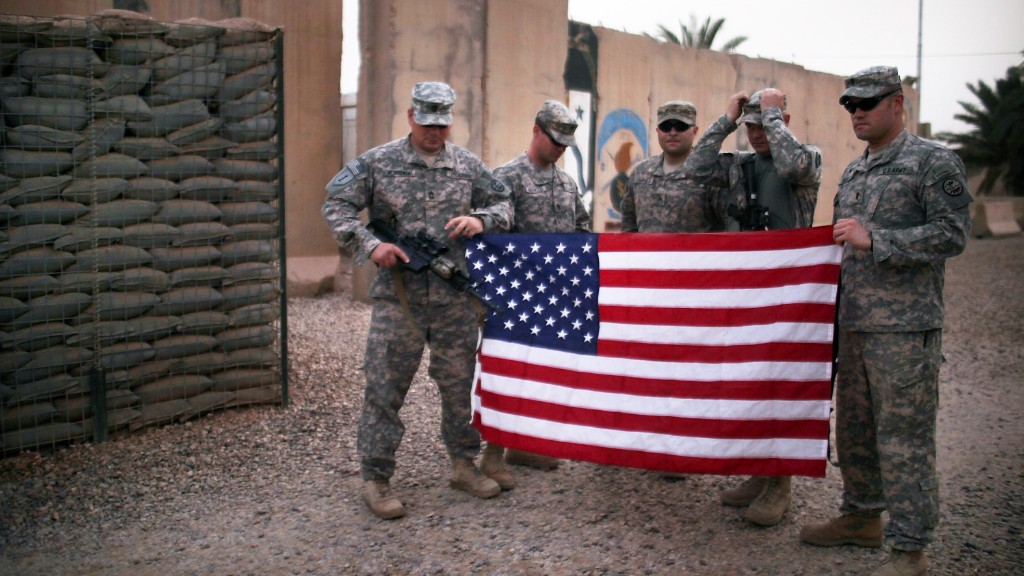 But concerns about the U.S. fiscal situation have largely faded in recent years. Valliere expects the U.S. to end the fiscal year with deficits below 3% of GDP -- hardly alarming levels by recent standards.
"No one is afraid of spending here. The bond vigilantes have had their thunder stolen," said Block.
Don't forget about Russia, Iran: The biggest geopolitical concerns in the medium term aren't related to ISIS at all.
Valliere is concerned about the potential for Russia to advance on another former Soviet satellite like Belarus or Estonia. The Russia issue has had far more economic impact as Western sanctions on Moscow continue to ricochet back on Europe's anemic economy.
But the most worrisome potential crisis in Valliere's mind would emerge if the negotiations over Iran's nuclear program collapse, provoking Israel to launch a preemptive attack.
"That could truly unnerve the markets," he said.