Will the markets be merciful today? It all depends on the jobs report.
Here are the four things you need to know before the opening bell rings in New York:
1. Jobs, jobs, jobs: The September jobs report comes out at 8:30 a.m. ET.
The monthly jobs report is one of the most closely-watched market events because it gives investors an in-depth update on the health of the U.S. economy.
Economists surveyed by CNNMoney predict that 215,000 jobs were created last month, up from 142,000 in August. The unemployment rate is expected to hold steady at 6.1%.
Investors will be watching whether more than 200,000 jobs were created last month, since the number fell below this mark in August, breaking a six-month streak. They'll also be looking for wage growth, which is a key metric the Federal Reserve uses to decide when to raise interest rates.
2. How will markets move?: Ahead of the data release, U.S. stock futures were pointing up.
But it's been a rough week. The major U.S. indexes have fallen by about 2% since the start of the week.
The latest reading from the CNNMoney Fear & Greed index shows investors are feeling extremely fearful. The index swings between zero and 100, showing the range from extreme fear to extreme greed. The latest reading sits at three -- it can't get much worse than that!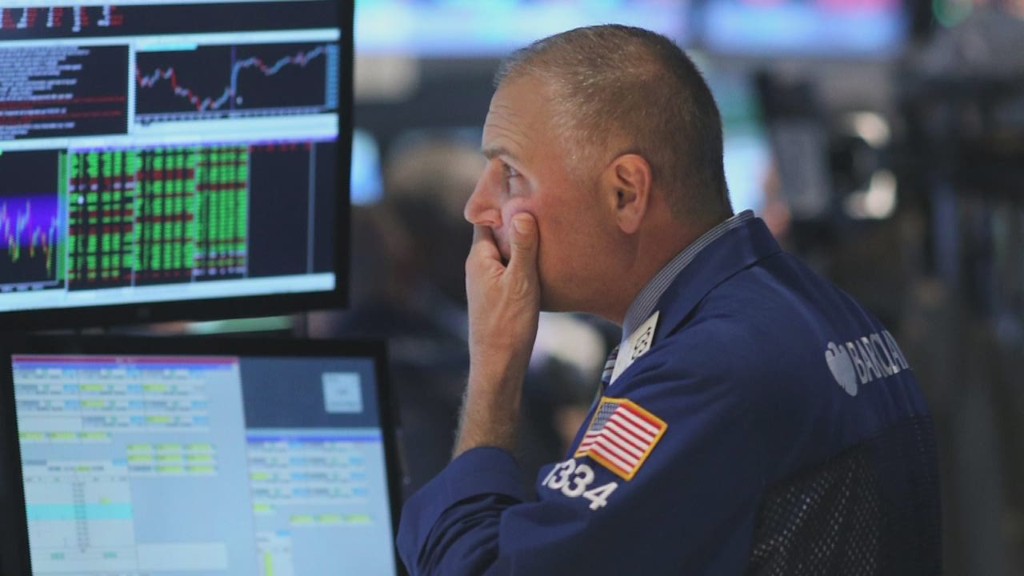 3. Stocks pop in Asia: Most Asian markets were firmer Friday, including the main index in Hong Kong.
The Hang Seng gained 0.6%, recovering from losses earlier in the week when investors pulled money out of the market as pro-democracy protests swelled.
Friday's bounce was driven by Chinese real estate stocks, which were rallying after the central bank said it would loosen some mortgage rules.
The move "sparked hopes of a possible turnaround in the property sector," according to research from Capital Economics. "The goal appears to be to boost demand for property purchases, which has remained weak since the start of the year."
The Shanghai Composite index edged up by 0.3%.
Related: Gold is back en vogue
4. European overview: European markets were rising in early trading, recovering from a day of sharp losses Thursday.
"The European Central Bank disappointed European markets yesterday as [ECB President Mario] Draghi studiously avoided any mention of full scale quantitative easing," said Tom Beevers, CEO at StockViews. "Some in the market had been hoping for hints of large scale action" to boost the economy, he said.