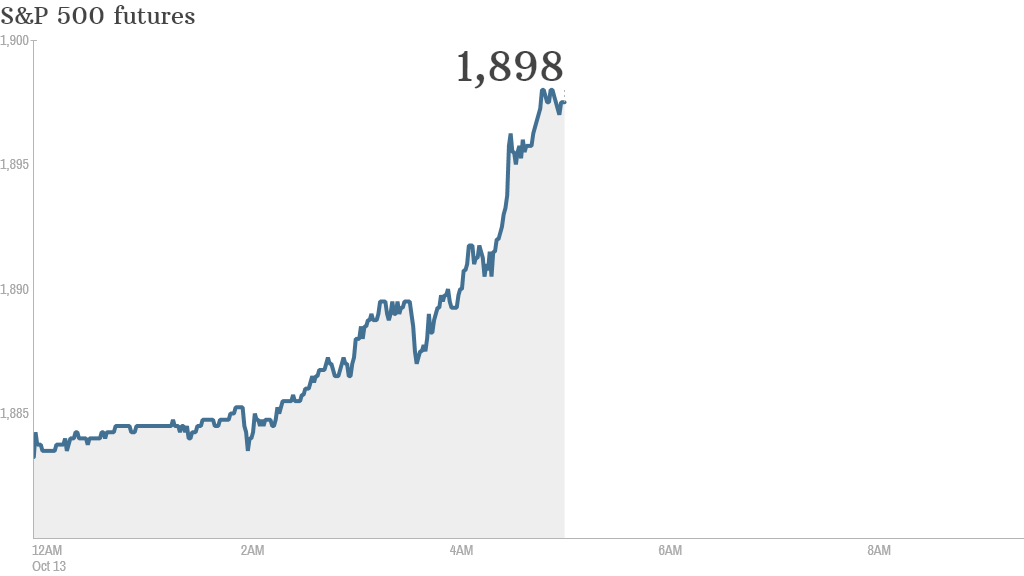 As markets open following last week's stunning sell-off, can anything ease investor worries over the global economy?
Here are five things you need to know before the opening bell rings in New York:
1. More pain to come? The Dow suffered its worst drop of the year last week and ended 2.7% lower. Tech stocks were particularly hard hit.
U.S. stock futures were trending lower on Monday, suggesting that a dramatic rebound may not be in the cards.
2. Fear everywhere: Investors are absolutely terrified right now, according to CNNMoney's Fear & Greed index.
Markets are particularly unnerved by the Federal Reserve's plans to end its unprecedented stimulus and low interest rate policies. Around the globe, problem spots are appearing: Germany doesn't look good; neither does Japan.
3. No safe haven: Japan's Nikkei was closed for a holiday, but other Asian markets ended mixed despite positive Chinese trade data. European markets were firmly in the red.
4. Va-va-voom: Fiat Chrysler Automobiles, the new corporate vehicle for Italy's Fiat (FIATY) and American icon Chrysler, will make its debut on the New York Stock Exchange.
5. Stay tuned: Some of the biggest companies in the U.S. are up to bat with third quarter earnings this week. Netflix (NFLX) and eBay (EBAY) will report Wednesday. Google (GOOG) is up on Thursday.