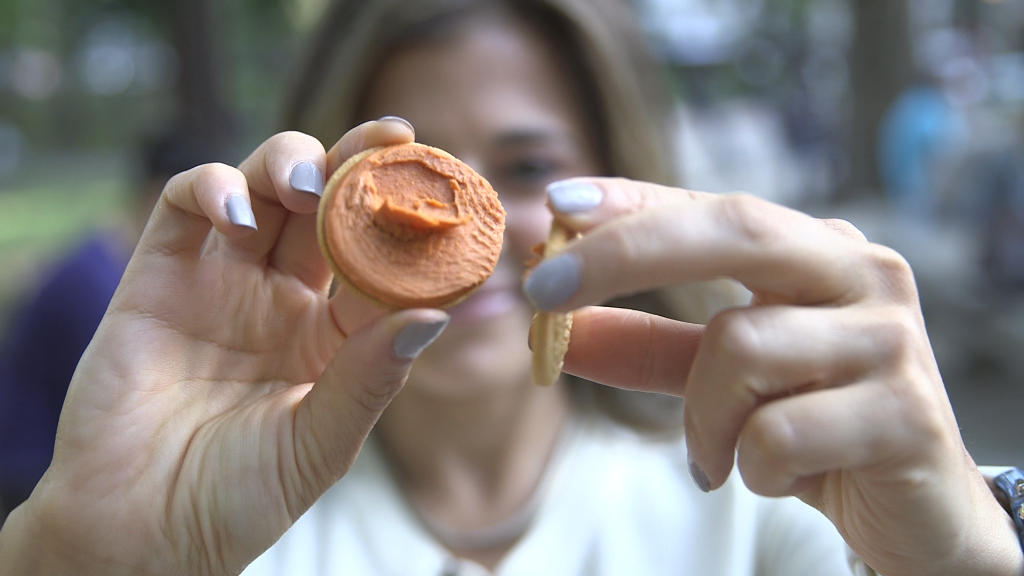 Maybe America just walks on Dunkin'?
Shares of Dunkin' Brands (DNKN) fell nearly 4% Thursday after the coffee and doughnut chain reported revenue for the third quarter that missed forecasts and also warned that it will be a "challenge" to meet the low end of its sales growth target for the full year.
The company, which owns Dunkin' Donuts as well as the Baskin-Robbins line of ice cream shops, has had a tough 2014. Shares are down nearly 10%.
What in the name of Munchkins is going on? It's not as if investors have suddenly decided to shun coffee. Just look at how well Keurig Green Mountain's (GMCR) stock has done this year. It's nearly doubled and is one of the best performers in the S&P 500.
But it may be the case that consumers are more interested in brewing their own coffee at home instead of going out for it.
Dunkin' Brands CEO Travis Nigel said in the company's press release that the economy and a "highly competitive" market for breakfast and coffee offerings were big reasons why growth is so sluggish.
Same-store sales for Dunkin' Donuts in the United States rose just 2% in the quarter, compared to a 4.2% increase a year ago.
And Nigel is correct in saying that the market is competitive. In fact, it's brutal. And it's showing up in the stock performance of Dunkin's rivals.
Related: Glazed and confused: Krispy Kreme stumbles
Shares of Starbucks (SBUX), which will report its latest results on October 30, are down 4% this year. Krispy Kreme's (KKD) stock is down about 10% as well.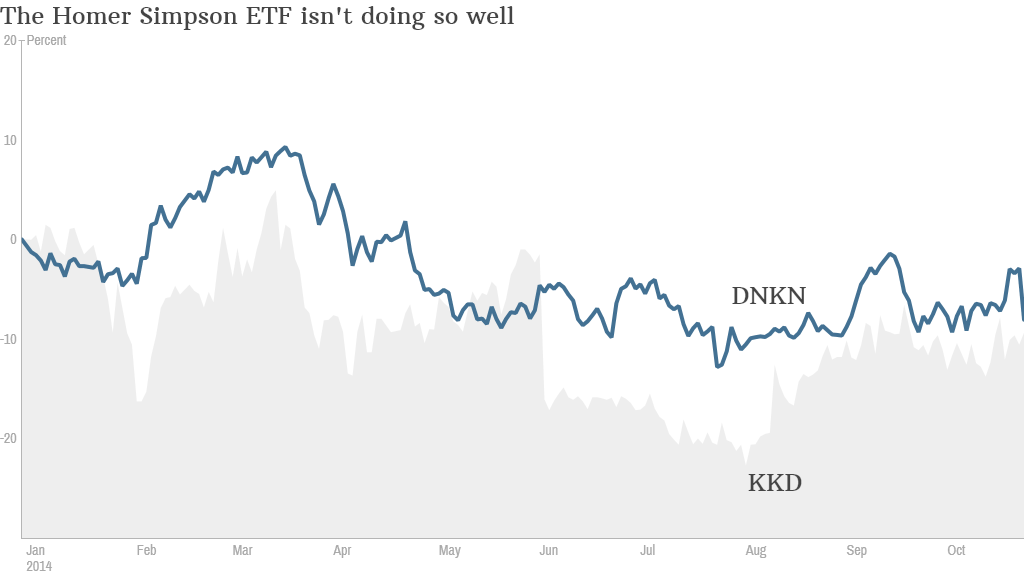 The only coffee and doughnut company that is having a solid year on Wall Street is Canada-based Tim Hortons (THI) -- and that's mainly because Burger King (BKW) has agreed to buy it. Timmy Ho's (as my wife and her Buffalo friends refer to it) is up nearly 40% this year.
Other fast food chains have been aggressively going after the morning cup of joe and egg sandwich crowd too.
Dunkin' and Starbucks now face tough competition from the likes of McDonald's (MCD), Yum! Brands (YUM)-owned Taco Bell and Panera (PNRA).
Related: Enough with the bleeping pumpkins!
One way for Dunkin' and Starbucks to differentiate themselves is with gimmicky seasonal drinks. Starbucks created a craze with its Pumpkin Spice Latte. Dunkin' followed suit with a Pumpkin Creme Brulee Latte.
And with the holidays rapidly approaching, Starbucks is set to unleash its new Chestnut Praline Latte on the world. Will Dunkin' come up with something similar? Stay tuned.
But one thing is clear. The losers in the coffee and breakfast wars are investors trying to pick out a winner.