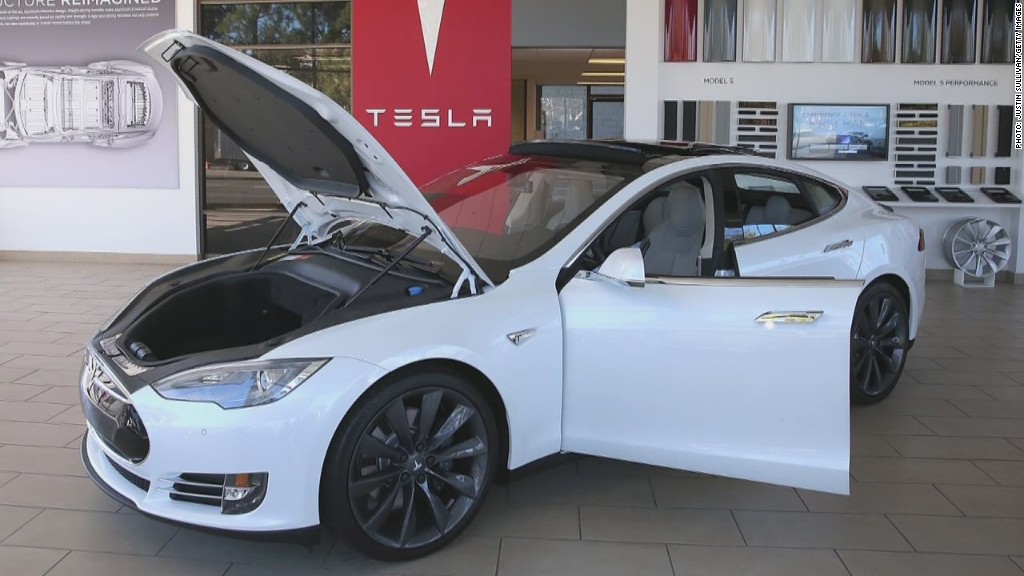 Toyota has sold some of its stake in Tesla, joining Daimler in unloading shares of the electric car maker.
A Toyota spokesman said the company would not be releasing further details about the transaction, including how much it made on the sale and the current size of its stake.
Related: Tesla makes Consumer Reports list of most-reliable cars
Toyota first invested in Tesla (TSLA) in 2010 for $50 million.
Japanese news service Nikkei first reported the sale on Friday, which came days after Mercedes Benz parent company Daimler (DDAIF) announced that it had sold its entire 4% stake for $780 million.
Tesla shares are down more than 5% for the day, thought its still up 48% for the year.
Related: One business school student is funding grad school with Tesla and GoPro stock
Like Daimler, Toyota (TM) has worked with Tesla to help develop its electric vehicles. The two had an arrangement that ends this year where Tesla sold electric car batteries to Toyota. The companies collaborated on Toyota's electric Rav4 EV.
The Toyota spokesman said the sale was simply part of the Japanese auto maker rebalancing its investment portfolio and declined to comment further on the reasoning behind the sale.