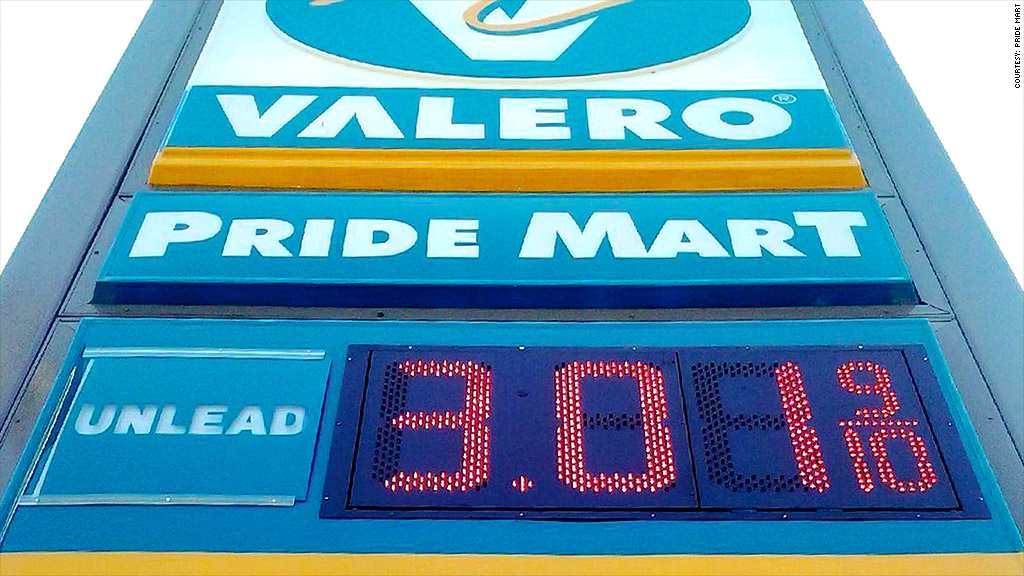 Three-dollar per gallon gas has arrived.
Prices at the pump nationwide are the lowest they've been in nearly four years, and in most of the country, that's under $3, AAA said.
And there's more good news: the automobile association expects prices to dip even further. It forecasted prices dropping by another 15 cents for some drivers, and staying "relatively low" heading into the Thanksgiving and Christmas travel seasons.
"It is too early to say whether more people will travel for the holidays, but lower gas prices should give consumers more money to spend on dining, shopping and lodging during their trips," AAA said.
By the middle of last week, about two-thirds of gas stations were already at or below $3, according to the Oil Price Information Service.
Related: These countries are getting killed by cheap oil
But in some places gas is far more expensive.
New York City area drivers, for example, are paying an average of $3.41 per gallon, and in greater San Francisco, the average is $3.47. Parts of Alaska and Hawaii average at over $4, according to AAA.
Despite some global instability that could push prices upwards, prices are dropping because demand is down and U.S.-based production has increased.
--CNNMoney's Chris Isidore contributed to this report