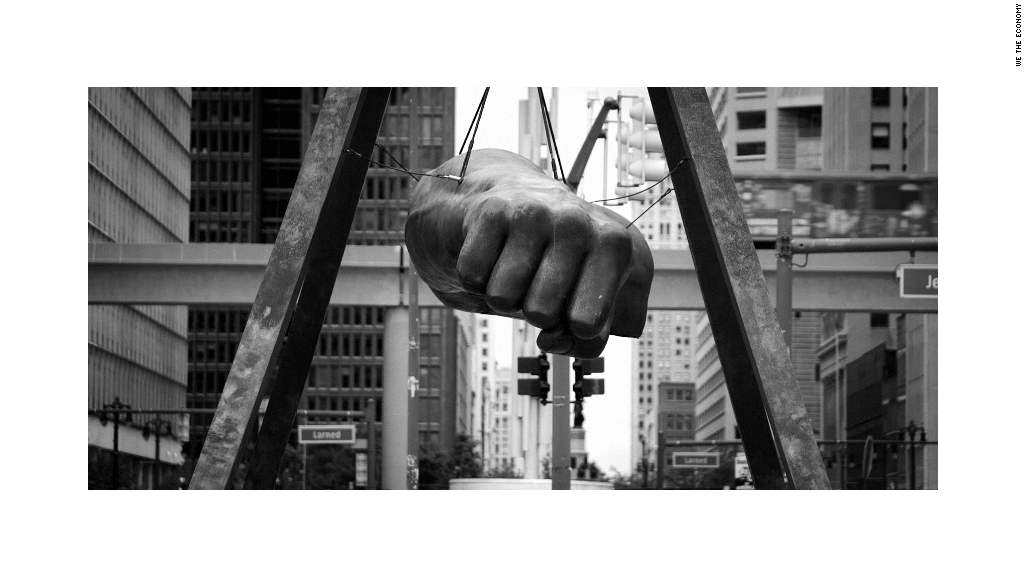 Detroit's 16-month long municipal bankruptcy case, the largest in U.S. history, essentially ended Friday.
A federal bankruptcy judge in downtown Detroit approved the city's plan to shed debt and finance operations going forward. The formal exit from bankruptcy is likely later this month.
"It is now time to restore democracy to the people of the City of Detroit," Judge Steven Rhodes wrote in his opinion. "I urge you to participate in it. And I hope that you will soon realize its full potential."
Here's what the bankruptcy has meant for Detroit -- and where its turnaround stands:
Detroit will shed most of the $11 billion in debt. Emergency Manager Kevyn Orr, who has overseen city finances for most of the past two years, had reached deals with just about all of the city's creditors.
It will have $1.5 billion to spend over the next 10 years to improve essential services. That includes investments in police, fire and sanitation departments. The city will also fix its fleet of 88,000 street lights, 40% of which are broken.
Other federal funds will be used to remove the blighted buildings that occupy much of the city.
The worst-case scenarios avoided for city employees and retirees.
Pension payments to the city's 23,000 retirees were trimmed, but not slashed.
Civilian employees had their benefits reduced 4.5% and they lost their cost of living increases.
Police and fire department retirees only had to give up half their cost of living increases.
The retirees voted overwhelmingly to accept the cuts.
"It is a vast understatement to say that the pension settlement is reasonable," Rhodes said in his opinion. "It borders on the miraculous."
Related: I bought a house in Detroit for $1,000
The state of Michigan and various private foundations and companies stepped up with hundreds of millions of dollars of assistance to save the retirees from deeper benefit cuts.
Donations also allowed the Detroit Institute of Arts to avoid selling off its artwork, as some creditors demanded.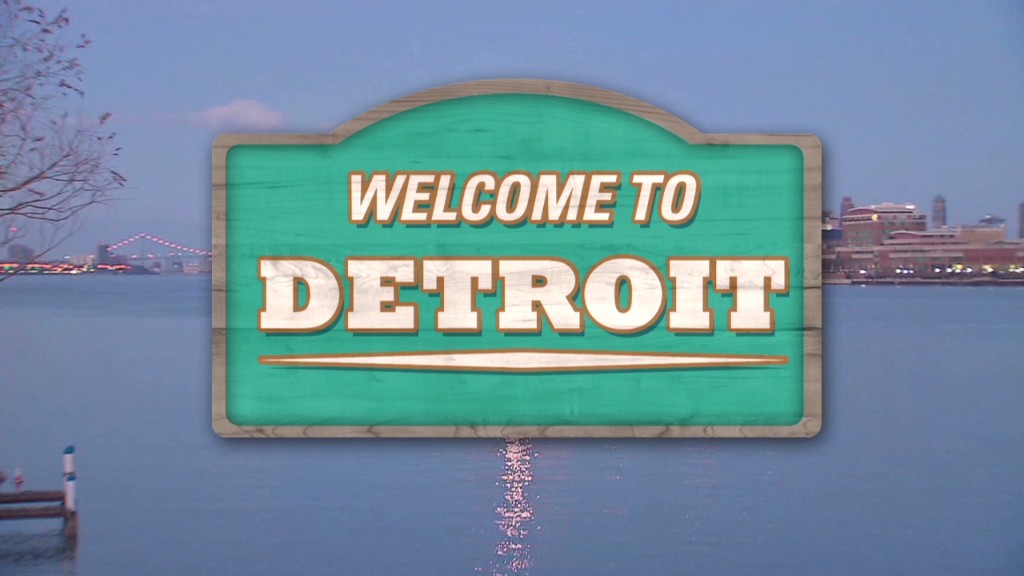 The city has enjoyed something an economic turnaround during the reorganization process, helped by a rebound in auto sales and a boom in office and apartment construction in the downtown area.
But Detroit still has only 40% of the population it had in 1960. Jobs in the metro Detroit area are down more than 20% from where they stood as recently as 2000.
Related: I've been priced out of downtown Detroit
The city spent nearly $90 million in fees to attorneys, accountants and other professionals on the bankruptcy case through the end of June, with tens of millions more in bills yet to come.