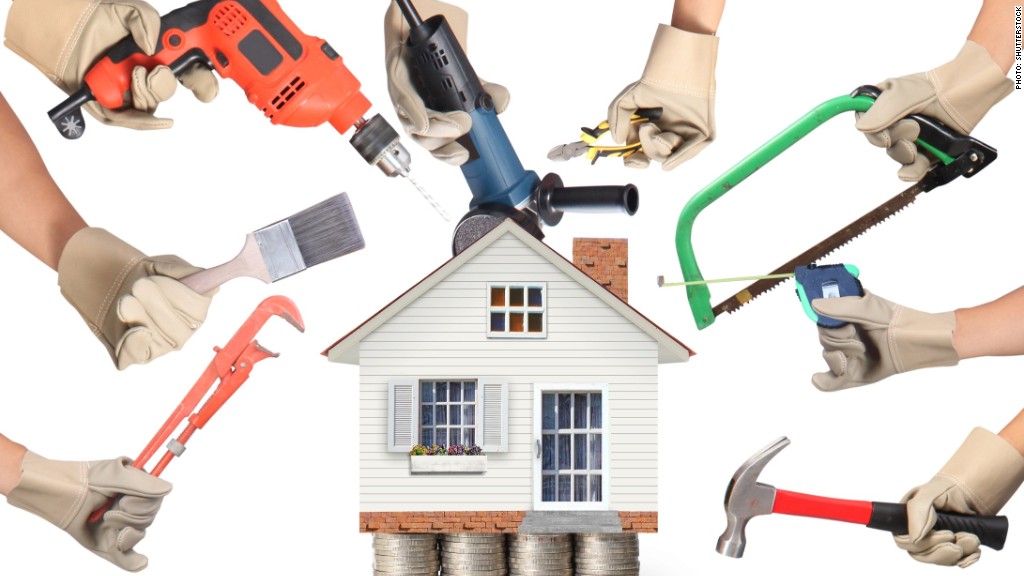 If you're finally getting round to sprucing up your house with a fresh coat of paint or adding new fixtures, you're not alone.
Shares of Home Depot (HD)and Lowe's (LOW) are trading near all-time highs as Wall Street bets that an improving economy will lead to a boom in home repairs and remodeling. Both stocks have soared almost 20% this year.
Homes also have been selling at a somewhat brisk pace which usually pushes homeowners to spend on improvements before moving in.
The stellar performance of these stocks comes at a time when many retail companies are struggling to find their footing. Macy's, (M) for example, just lowered its earnings outlook for the fourth quarter. And the S&P Retail Select Industry Index is up a paltry 2% in 2014.
"When you compare it to other areas in retail right now, they pop up among the safer places to invest," said Joe Feldman, an analyst at the Telsey Advisory Group, of Home Depot and Lowe's.
Related: Japanese stocks hit 7-year high. Can it last?
What hack attack: Just take a look at the starkly different reactions from investors and consumers when dealing with the massive data breaches of Home Depot and Target. (TGT)
While Target has been dogged by weak sales, management upheaval, and poor stock performance in the past year, Home Depot has mostly shrugged off its hack attack.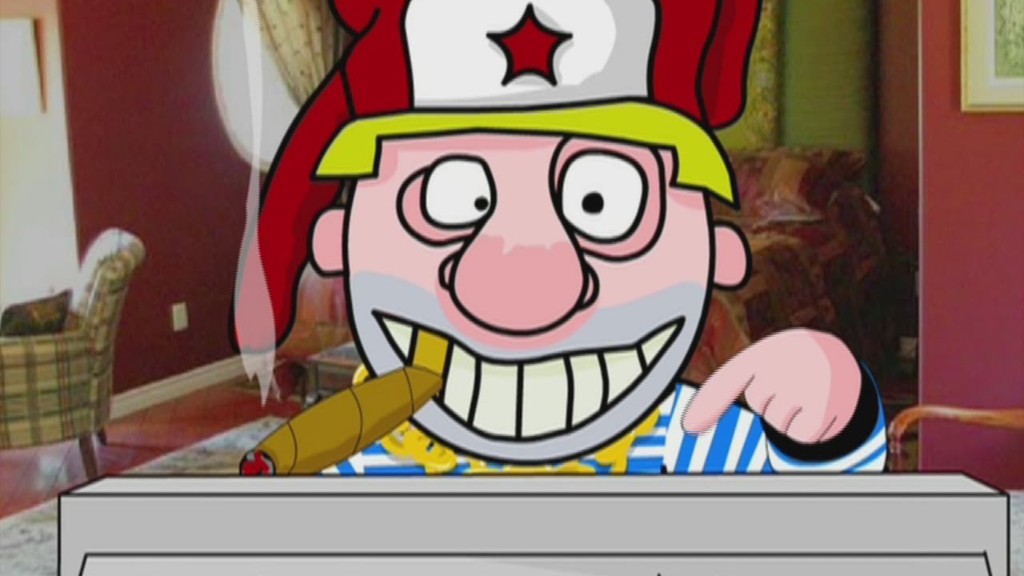 Not sweating the holidays: While a lot of companies stress and pray to the retail gods for a strong holiday season, home improvement stores just get ready for spring, when homeowners typically do most of their major house work.
They do benefit from the typical "tough guy" gift giving of items such as power tools and tool kits, said Feldman.
As other retailers attempt to compete online with the likes of Amazon (AMZN), Home Depot and Lowe's aren't losing that much sleep over digital.
"They have have a bit of a moat, or defensive system, against online," said Feldman. "This is the kind of product where you just run into the store and pick up what you need for your project."
Related: Chinese spend billions in world's biggest online shopping day
Not cheap: The home improvement stocks aren't running any discount promotions, however. They both trade at almost 19 times next year's earnings. That's compared to around 16 times 2015 earnings for the S&P 500.
But they're big on cash back. Home Depot plans to have bought back $7 billion in stock by the end 2014, and Lowe's repurchased $2 billion in the first half of the year.
They also sport healthy dividends -- $1.41 per share so far this year for Home Depot shareholders and 64 cents for Lowe's.
"Valuations are high, yet we still think there's a little room for these guys to grow," maintained Feldman.