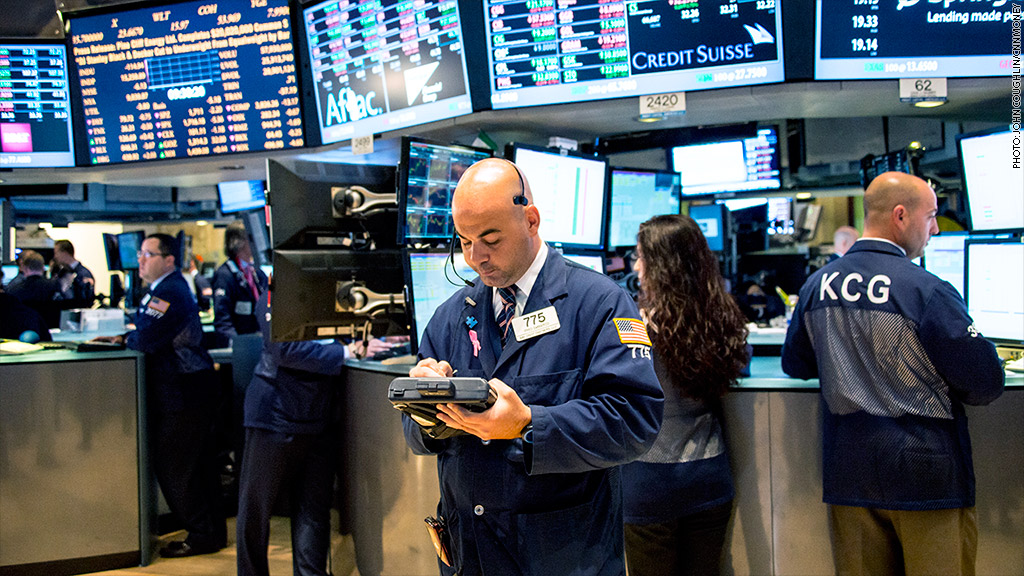 It's Wednesday and there's a ton going on.
Here are the four things you need to know before the opening bell rings in New York:
1. Banks behaving badly: Five major global banks have agreed to pay $3.3 billion in fines to resolve allegations that they attempted to manipulate foreign exchange rates.
The banks involved -- Citibank (C), HSBC (HSBC), JPMorgan Chase (JPM), Royal Bank of Scotland (RBS) and UBS (UBS) -- are paying fines to regulators in the U.S., U.K. and Switzerland. Barclays (BCS) refused to settle at this stage, and regulators continue to investigate that bank.
Criminal investigations related to the probe continue in the U.K. and U.S.
2. Market moves: U.S. stock futures are edging lower and European markets are all weaker in early trading.
Oil prices are declining and now trading well below $78 per barrel.
U.S. stocks closed slightly higher Tuesday, but it was just enough for the Dow and S&P 500 to each gain another point -- and set new records. The Nasdaq also rose by about 0.2%.
3. Earnings and economics: Macy's (M) and SeaWorld (SEAS) are among the major companies reporting earnings before the opening bell.
Cisco System (CSCO)and J.C. Penney (JCP) will report after the close.
On the economic side, the U.S. Census Bureau will report September wholesale inventories at 10 a.m. ET.
4. Japan jumps: Tokyo's Nikkei index hit its highest closing level since 2007 as the Japanese yen continues to weaken. Reports that Prime Minister Shinzo Abe could face a snap election were weighing on the yen.