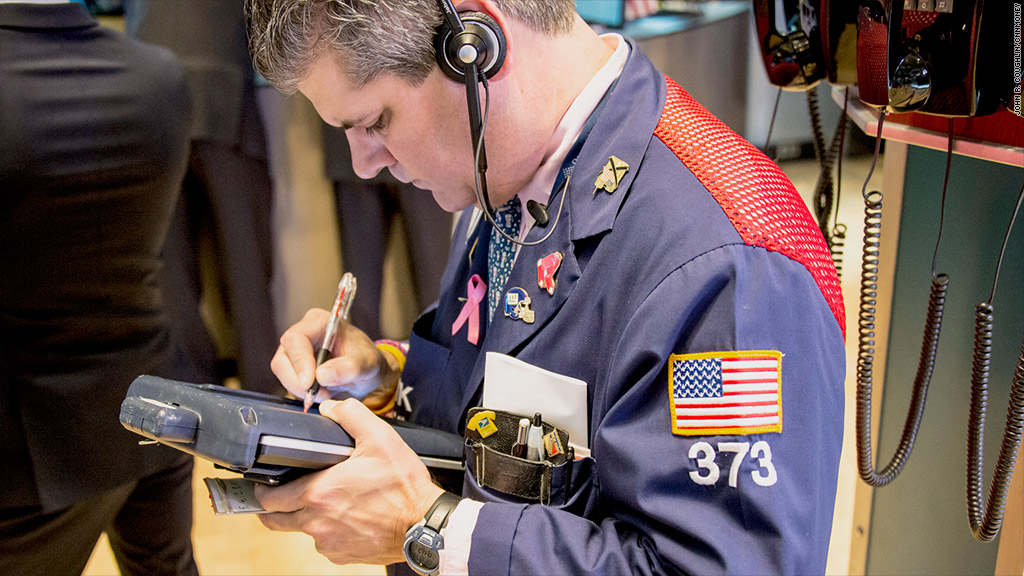 Markets are looking calmer Tuesday, but there's plenty happening.
Here are five things you need to know before the opening bell rings in New York:
1. Japan calls new elections: Prime Minister Shinzo Abe is asking voters for a new mandate just two years into his term, and delaying a sales tax hike, after surprising GDP figures showed the country has fallen back into recession.
The Nikkei index bounced back from Monday's sharp losses to close 2% higher. Other Asian markets were mixed.
2. German confidence returning? The closely-watched ZEW indicator of economic sentiment registered its first increase in 2014 in November, and was much stronger than economists expected.
"However, the economic environment remains fragile, not least due to ongoing geopolitical tensions," said ZEW President Clemens Fuest.
European markets were all firmer in early trade. U.S. stock futures are flat.
3. Nokia tablet: Nokia (NOK) has linked up with Apple (AAPL) supplier Foxconn to make a tablet based on Google (GOOG)'s Android operating system.
The Finnish company, which sold its smartphone business to Microsoft (MSFT) earlier this year, wants to start selling the N1 tablet in China in the first quarter of 2015, priced at $249 before taxes.
4. Earnings and economics: Dick's Sporting Goods (DKS), Home Depot (HD) and TJ Maxx (TJX) will report earnings before the opening bell.
The U.S. government will report the monthly producer price index at 8:30 a.m. ET.
5. Stock movers: Shares of Urban Outfitters (URBN) fell in extended trading after reporting lower than expected quarterly profit. Overall, U.S. stocks closed mixed Monday. The Dow gained a mere 13 points, but the Nasdaq slipped 0.4%. The S&P 500 barely budged.