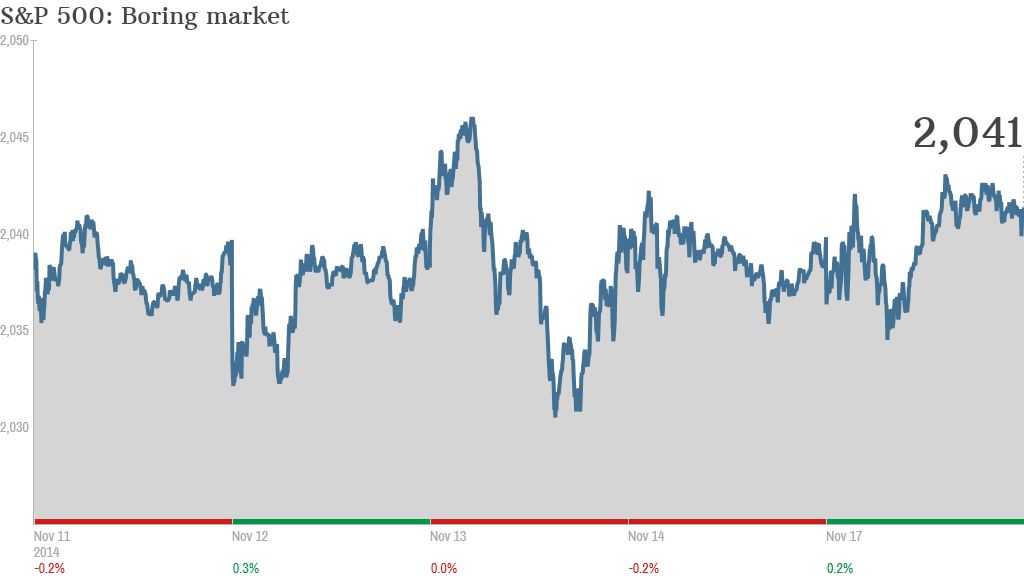 If you hibernated for the past week, you didn't miss much in the stock market.
The S&P 500 has been on an epic boring streak. It gained or lost less than 0.1% for the past five trading days. That hasn't happened since early 1969.
In fact, it's only the third time there's been a 5-day "boring streak" since 1957, according to Dan Greenhaus, Chief Strategist at BTIG.
The market is solidly higher Tuesday afternoon, so this probably won't be a six-day phenomenon.
Of course, a tame period is welcome for most investors after the rocky period in early October when the market was swinging up 1.75% one day and down 2% the next.
Most people prefer a calm ride to whiplash, especially when the S&P 500 is up over 10% for the year. It's the kind of return you can be extra thankful for.
Coasting to December 31 wouldn't be all bad.