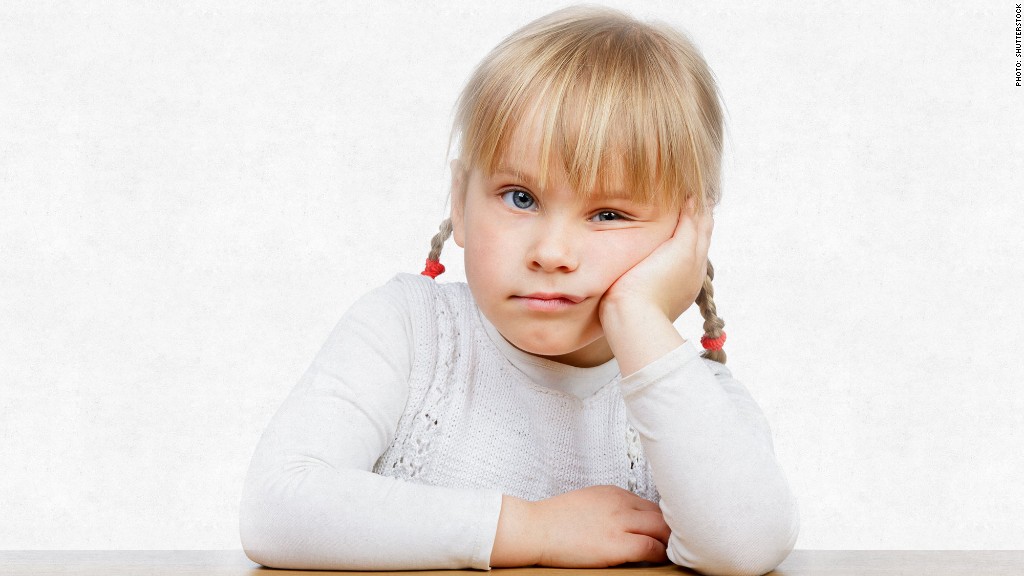 Don't expect to be blown away by the stock market performance in 2015.
Wall Street stock pickers tend to be a very bullish bunch, but caution is the word heading into the New Year.
Goldman Sachs (GS) predicts the popular S&P 500 benchmark of U.S. stocks will end next year at just 2,100. That's less than 2% above where the index is right now.
That's the kind of return you expect from bonds, not equities.
"2015 will prove to be another challenging year for active equity managers," David Kostin, Goldman's chief equity strategist, wrote in a note to clients.
Other high-profile strategists who have released 2015 year-end targets are more optimistic -- but not by much.
Related: Are stocks too expensive now?
Deutsche Bank (DB) believes the S&P 500 could climb to 2,150 by the end of the year, good for a 4% advance.
Wells Fargo (WFC) Advisors is more bullish, yet even it concedes the S&P 500 is likely to climb no more than 9%. To put that into perspective, the stock market is up more than 11% so far this year.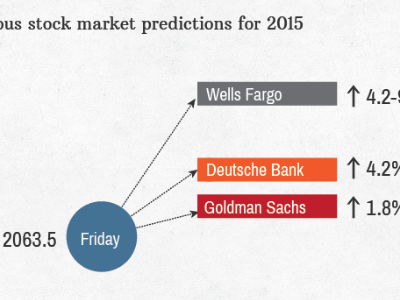 The stock market has been on a massive winning streak, rising nearly 200% since it bottomed out in March of 2009, but many are wondering how much longer that winning streak can continue.
Related: All eyes on oil. What will OPEC do this week?
Rate hike jitters: The main headwind for stocks appears to be the Fed, which up until recently was the biggest booster of equity prices.
The central bank has ended its emergency bond-buying program and signaled the economy is healthy enough to withstand the first interest rate hike in six years.
While that's a good thing for the economy, history shows that higher interest rates often make risky assets like stocks look less attractive -- at least for a few months. Goldman said that's especially true when earnings and economic growth slow down, as is expected in 2015.
That's why Goldman predicts valuations -- measured by forward price-to-earnings (P/E) multiples -- will shrink in the second half of next year to 16 from the current level of 17.
Related: The Fed is worried about the stock market
Don't run to exit: The global economy is also a worry. Central banks in China, Europe and Japan are doubling down on stimulus measures as their countries struggle. The divergence between the U.S. and much of the rest of the world could create turbulence in some markets next year, especially in fixed income.
"As the cold fronts from some central banks collide with the warm fronts from others, at the very least, we expect more market storms than seen in the past few years," Credit Suisse strategists wrote in a note to clients.
None of this means that stock pickers believe it's time to hit the exits.
Goldman prefers U.S. stocks that have heavy exposure to the domestic economy and little to struggling Europe. Deutsche Bank chief U.S. equity strategist likes secular growth sectors such as health care and tech as well as stocks with the ability to significantly boost dividends.
"Lower S&P returns than history are likely, but still decent and few alternatives -- stay involved, buy on dips," Bianco wrote.