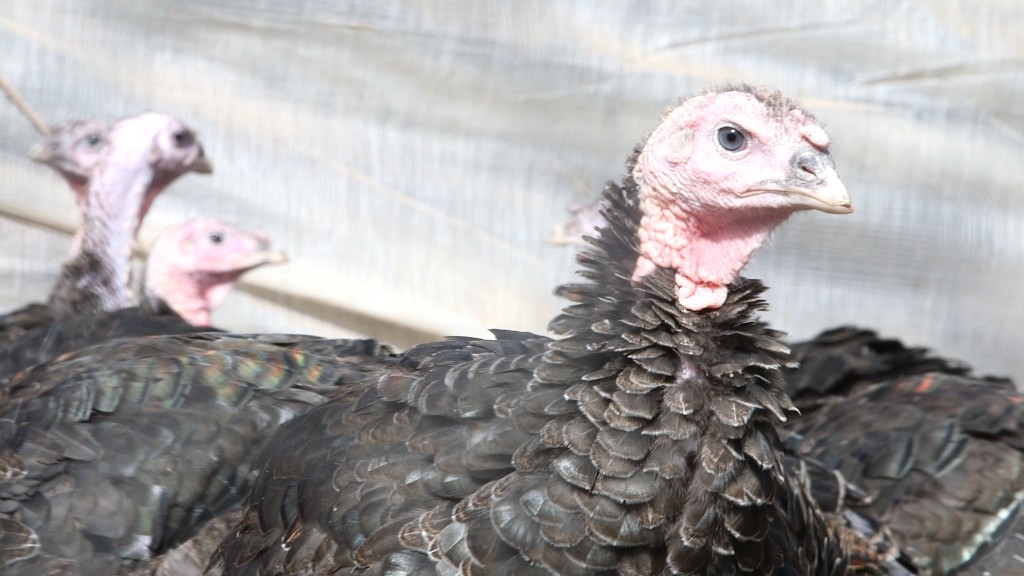 There's a good chance you'll be chowing down on a Butterball turkey on Thanksgiving.
Butterball is the biggest processor of turkeys in the United States, according to the National Turkey Federation.
A recent survey by shopping app The Purchase Decision Network showed that 41% of consumers planned to buy a Butterball bird this year.
But if you want to gobble gobble gobble up shares of the publicly traded company that co-owns Butterball, you might need to cut back on how much you spend for stuffing, potatoes and cranberry sauce.
One share of Seaboard (SEB), the food conglomerate with a 50% stake in Butterball, costs about $3,560. Privately held Maxwell Farms owns the rest of Butterball. (Ownership of the market leader has changed hands pretty frequently. ConAgra (CAG) owned Butterball from 1990 through 2006.)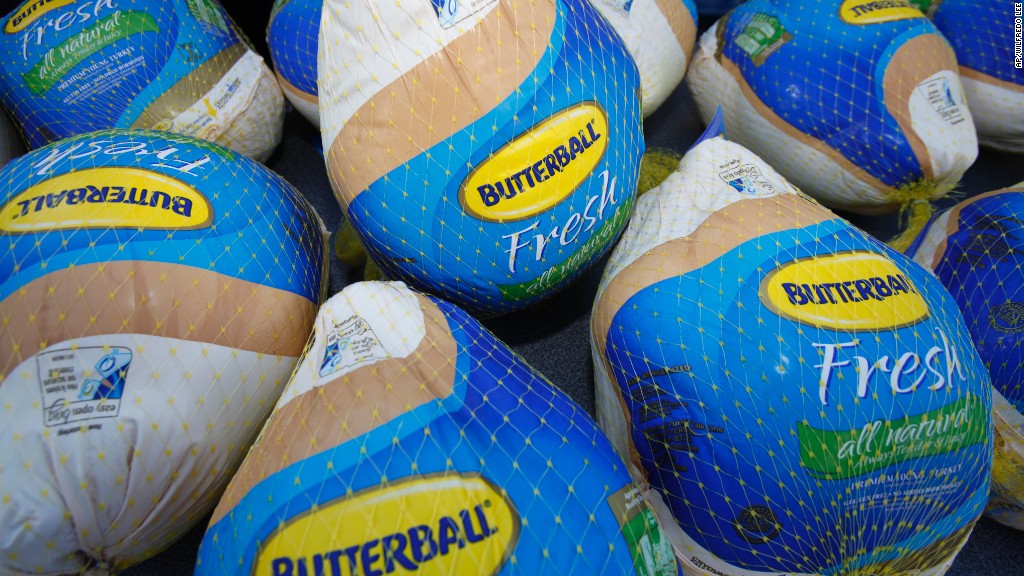 Why is Seaboard worth this much? The company is apparently like Warren Buffett and does not want to split its stock to reduce the share price.
The A shares of Buffett's Berkshire Hathaway (BRKA) cost more than $222,000. There are B shares (BRKB) for just $148 though.
So should fans of tryptophan buy Seaboard? The stock has been a solid investment. Shares are up 27% in 2014 and have surged 150% during the past five years. That's much better than the S&P 500.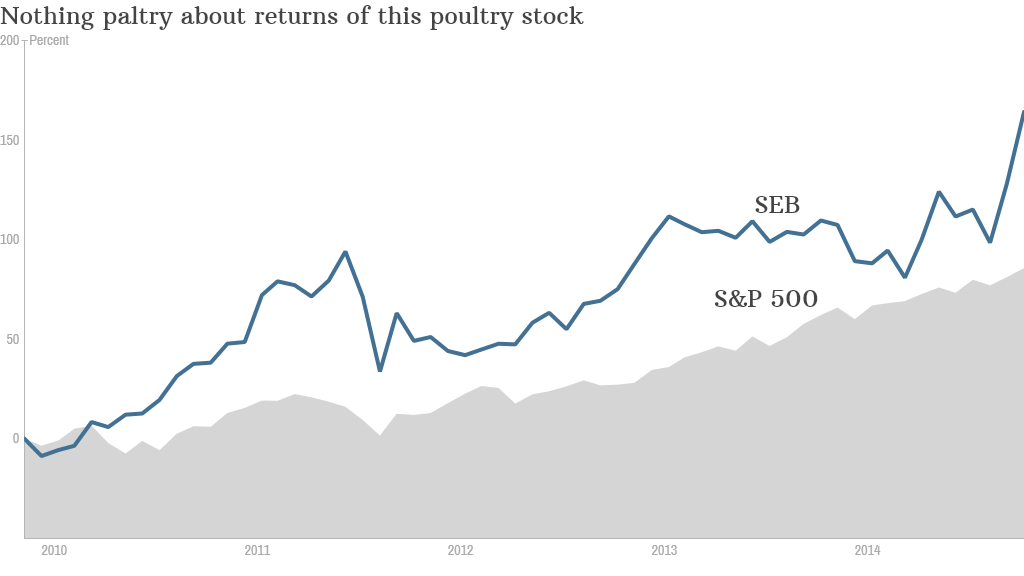 But no analysts cover Seaboard. So you can't rely on forward earnings estimates to value it. For what it's worth, shares trade for only 13 times actual earnings for the past year.
It's also not easy to get a hold of Seaboard's stock. Trading volume is thinner than the slices of turkey breast you'll be eating for the next week. Fewer than 500 shares exchange hands on a typical trading day.
So if you like to put your money where your mouth is -- literally -- this Thanksgiving, there is another turkey stock that won't bust your bank account.
Hormel (HRL), most well-known for canned meat SPAM, also sells Jennie-O, the second largest turkey processor. You can buy one share of Hormel for just $52.
Happy eating! And investing.