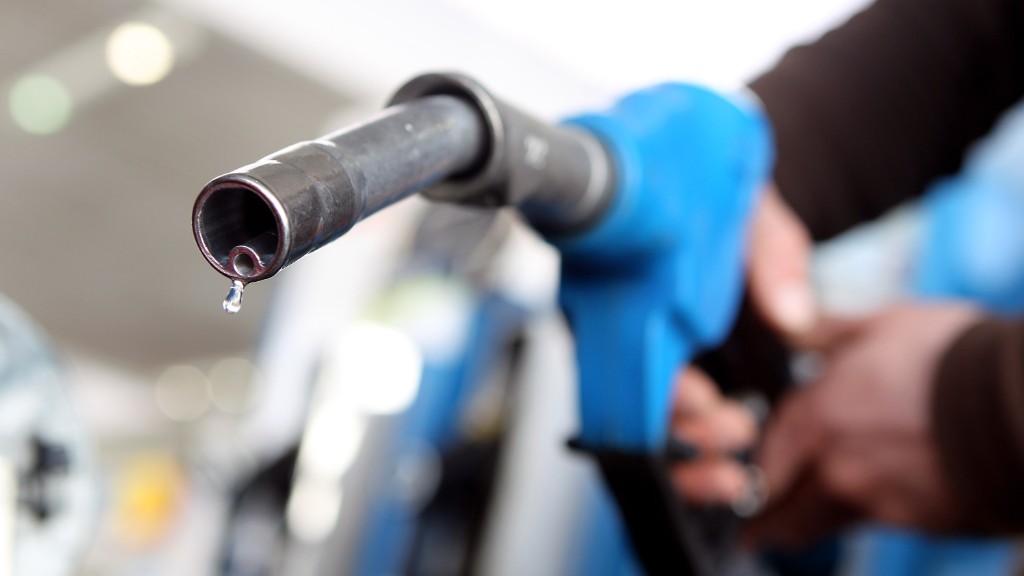 It was a good weekend for drivers to fill up. Cheap gas spread across the nation faster than holiday cheer.
After a weekend of price cutting at stations, gas for less than $2 can be found in 13 states across the country. Two weeks ago there was only one gas station in the country selling gas that cheap.
Data from price tracker GasBuddy.com shows that three states -- Oklahoma, Louisiana and Ohio -- have at least one station each selling regular gas for less than $1.90 a gallon. Cheap gas is most frequently found at stations in Oklahoma, which was the first state to break the $2 a gallon mark on Dec. 3.
Another ten states -- Alabama, Arizona, Colorado, Indiana, Mississippi, Missouri, Nebraska, New Mexico, Texas and Virginia -- also have gas for less than $2.
Related: What's gas cost in your state?
Gas below $2 a gallon can only be found at a handful of stations in all these states, even in Oklahoma. Four of the states only have one station each with gas that cheap. All these states still have statewide averages well above $2 according to AAA. Missouri has the lowest average price at $2.25.
And with the statewide average in New York finally falling below $3 over the weekend, every state in the lower 48 now has an average below that benchmark. The nationwide average is now $2.55 a gallon, the lowest it has been since October 2009.
Related: OPEC isn't scared of $40 oil
Falling gas prices have been driven by plunging oil prices. Crude traded below $60 a barrel for the first time in five years last Thursday and was just over $58 a barrel early Monday.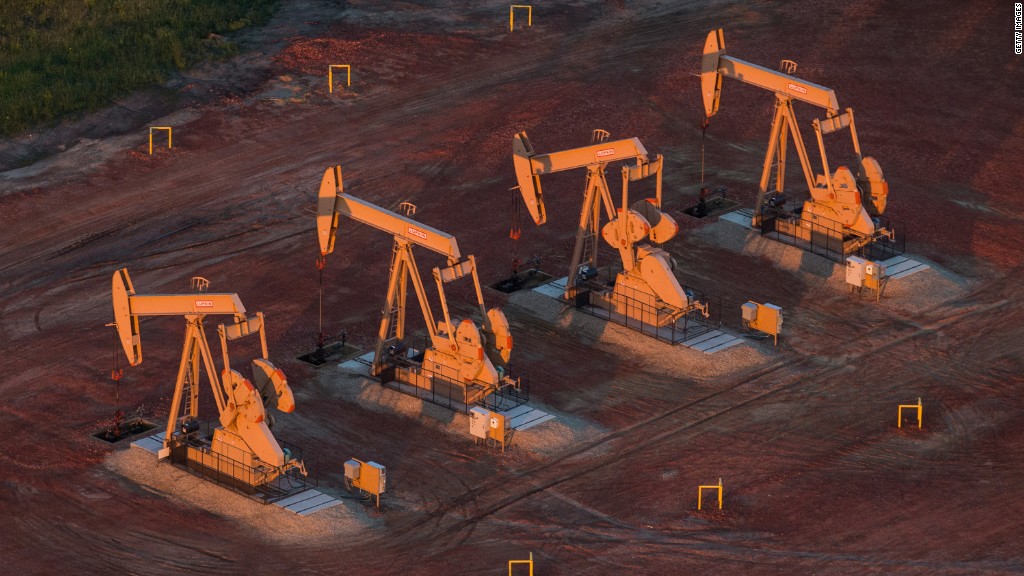 Falling demand for oil due to economic slowdowns in Europe and Asia, as well as more fuel efficient vehicles, are major reasons for the fall in oil prices. But increased U.S. oil production, which took the nation past Saudi Arabia as the world's largest source of crude earlier this summer, is another major factor, as is a strong dollar.
With OPEC so far unwilling to cut production in order to prop up prices, some forecast that oil could fall to near $40 a barrel at some point in 2015. That would drive gas prices down even more and make gas for under $2 a gallon common at stations across the country.