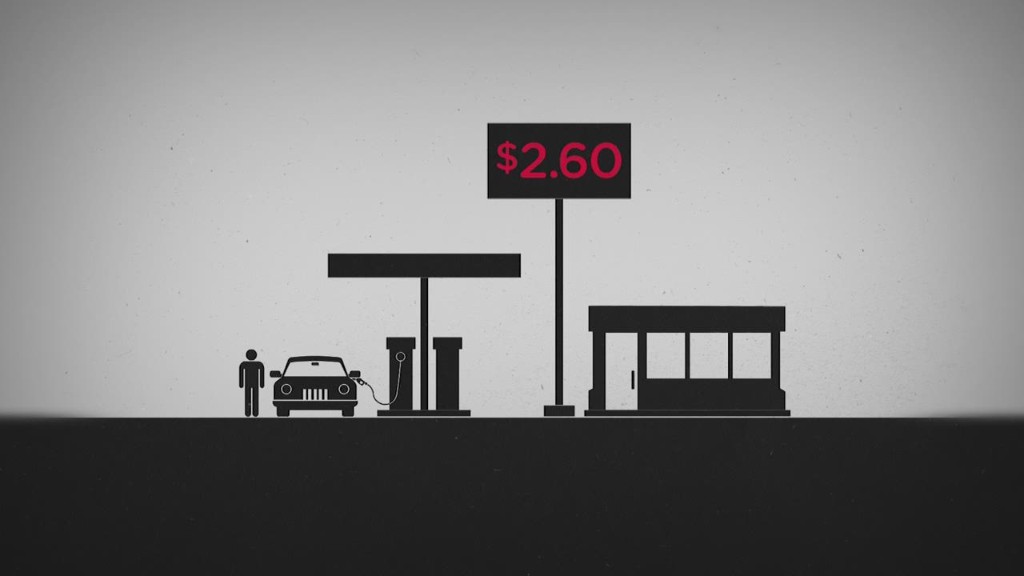 Another day, another tumble for oil.
Crude dropped 3% to sink firmly below the $50 mark on Tuesday. It traded as low as $47.74 a barrel, leaving the commodity in territory untouched since April 2009 in the aftermath of the Great Recession.
The meltdown in oil -- fueled by oversupply and sluggish demand growth -- has caused crude to plummet 55% from its June peak of $107. Brent crude, the global benchmark, is also flirting with the $50 level.
That could be good news for American drivers who continue to be greeted by lower and lower gas prices.
The national average price for regular gasoline could soon tumble to $2.10 a gallon from about $2.19 right now, said Tom Kloza, global head of energy analysis at the Oil Price Information Service.
Pretty soon about 50% of U.S. gas stations will be selling gas for under $2 a gallon, Kloza said, compared with around 40% currently.
But the biggest break could come to drivers that need diesel fuel, which OPIS estimates will quickly break below $3 a gallon and take the sharpest fall during the first quarter.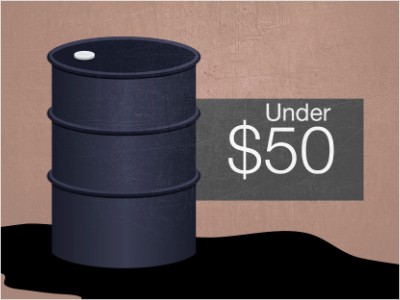 Related: Cheap oil is killing my job
Even though oil prices have already come down dramatically, some analysts believe the enormous momentum to the downside could knock crude into the $30 range.
There's simply more oil than the market knows what to do with, thanks in part to soaring production from the U.S. and Canada.
While the "current market panic looks increasingly overdone," it is "perfectly conceivable that oil prices could fall further," Capital Economics wrote in a research note on Tuesday.
The latest selling comes as Saudi Arabia continues to dig in its heels in a price war with other oil producers, including the U.S.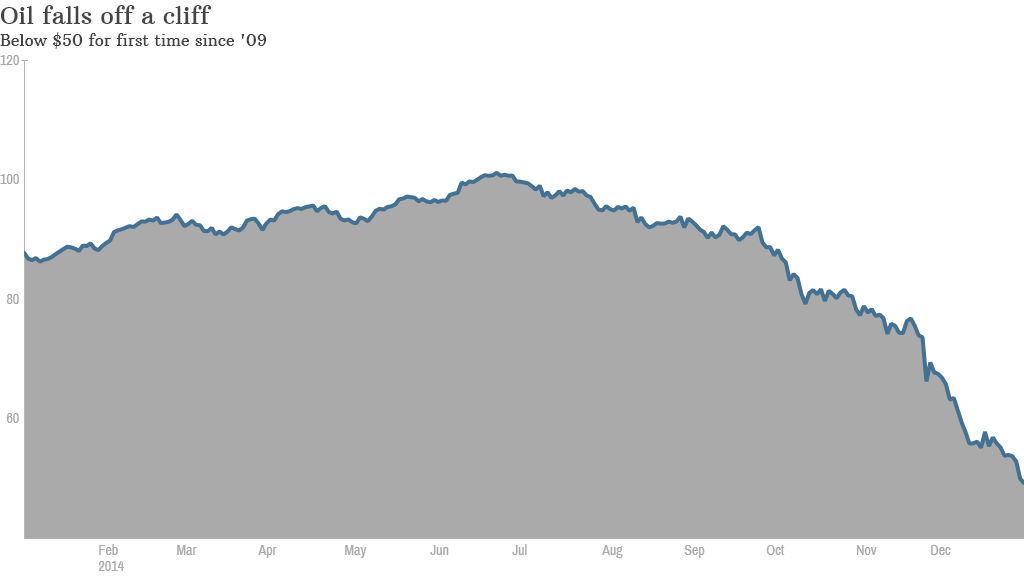 Not only has Saudi Arabia insisted on maintaining OPEC oil production, but this week the country also slashed the price it charges for oil in the U.S., according to press reports.
Capital Economics said some U.S. shale firms face short-term operating costs of just $10 or $20 per barrel. However, other energy producers need higher prices to turn a profit. They are already dialing back on capital spending and laying off workers.